WARNING: This post has LOTS of big photos!!
What can I say, Jared and Jasmine are an Attractive Couple (see: capitalization) that knows good photography when they see it. They reviewed my work online and booked me for their upcoming wedding without even meeting me first. I could've been some psychopath that also happened to be a pretty good photographer, but they rolled the dice with me, for which I'm extremely grateful. I guess there's those glowing Yelp reviews working in my favor, but who can you really trust these days?
I met J+J at Montara Beach, just south of Devil's Slide on Highway 1 and a few miles north of Half Moon Bay. It was a beautiful drive coming from Santa Cruz with the top down, so I was in a great mood by the time I met up with the couple in the parking lot. They were clutching each other as it was breezy and a little chilly on this curve of Hwy 1, but luckily it wold prove to be much nicer down at the beach. After a treacherous sprint across the highway (feeling not a little like the character in the game Frogger) we started our photos on the bluff overlooking Montara Beach. The wind was whipping Jasmine's hair into an unruly  frenzy of curls, so I took the opportunity to have Jared brush it off her face and throw in a couple kisses. The clouds were white and puffy, contrasting nicely with the deep azure sky. My off-camera strobes were in full-photon-power-mode to complement the bright ambient light, and the clouds really added to the drama in many of the photos.
I had such a fantastic time exploring the beach with Jared and Jasmine; engagement shoots are a great opportunity to get to know each other so by the time we get to the wedding, we're like, old friends. I hope they cherish a few of the photos from this session, I really think some of them are powerful, romantic, and touching all rolled up in one.
Without further ado, here are my favorites. If you'd like to see more, hop on over to www.GoodEyePhotography.com.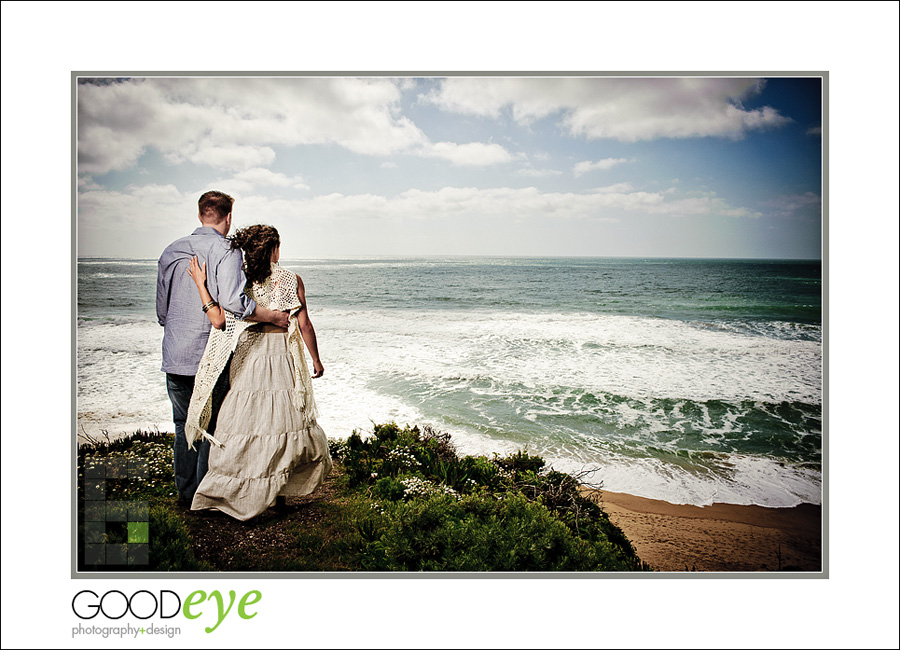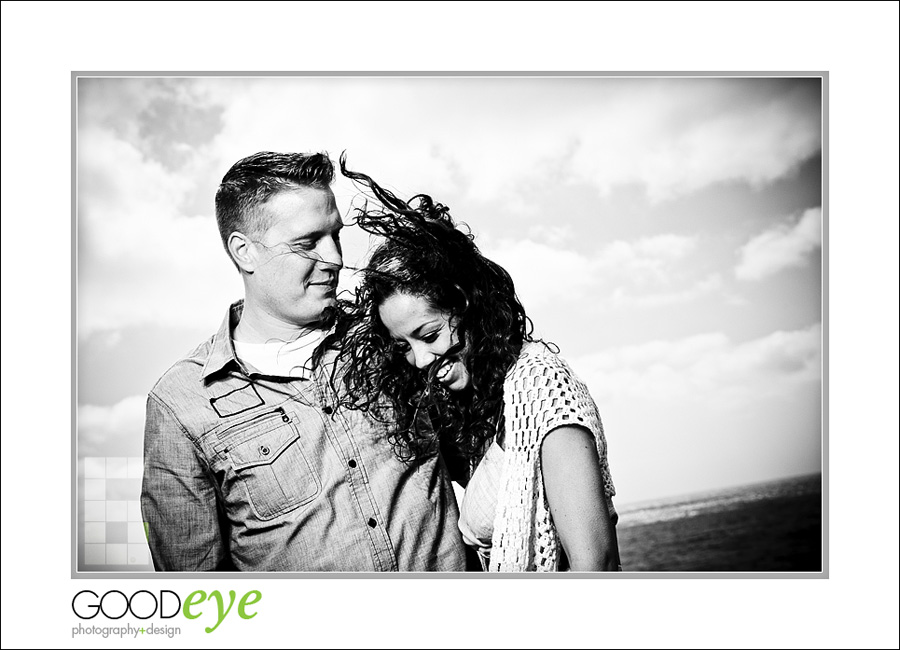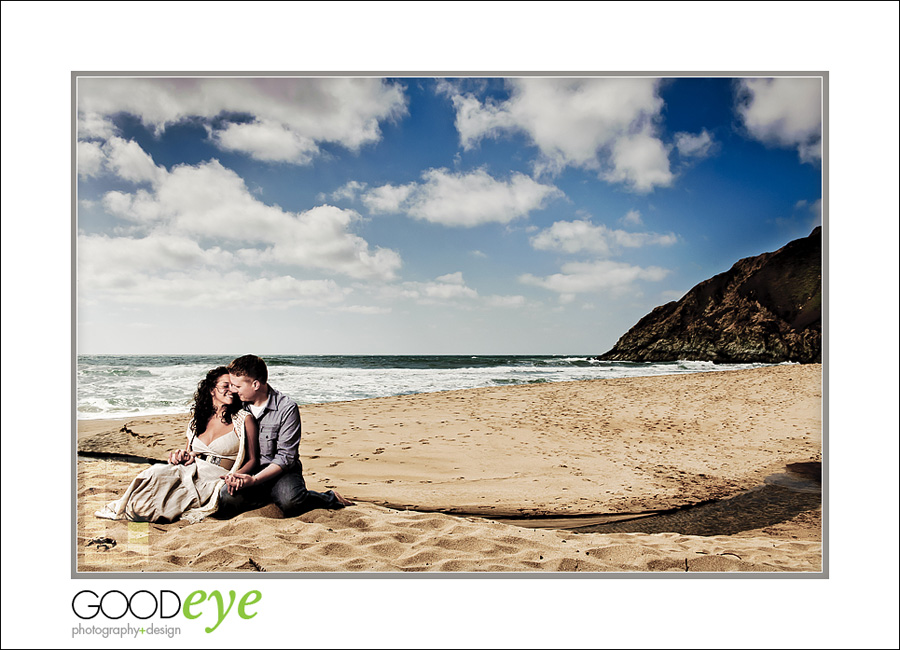 Do you want beautiful engagement photos like this?
Bay Area / Santa Cruz Wedding Photographer Chris Schmauch has a creative vision for you.
Call (831) 216-6210 for serious inquiries only.
If you haven't already, feel free to review our portfolio site, browse past weddings, check our romantic engagement sessions, follow our business on Facebook (like us while you're at it!), or read our awesome Yelp reviews.