Even though I'm a Santa Cruz-based wedding photographer, I'm often traveling all over the Bay Area for my clients. Danny and Rachelle wanted their engagement shoot up in San Francisco, so I was excited to oblige. It was my first session at Stow Lake, which is part of the expansive Golden Gate Park. I got there early to explore before they came, and walked all around the island that's at the center of Stow Lake. By the time I met the lovely couple, it was super cold with a frigid, gusty wind. Awesome! But my engagement sessions tend to run a little hot (if you know what I mean), so it's a good thing we had nature keeping it cool.
After hiking around and getting some awesome photos with the sun setting over the city, we headed over to North Beach for some casual engagement photos on the city streets, cafes and local businesses. We had a great time, weather notwithstanding, and I am really looking forward to the wedding at Dolce Hayes Mansion in exactly ONE MONTH.
Enjoy the photos, leave a comment, more photos at www.GoodEyePhotography.com!
UPDATE: Here's photos from Danny and Rachelle's wedding at Dolce Hayes Mansion, San Jose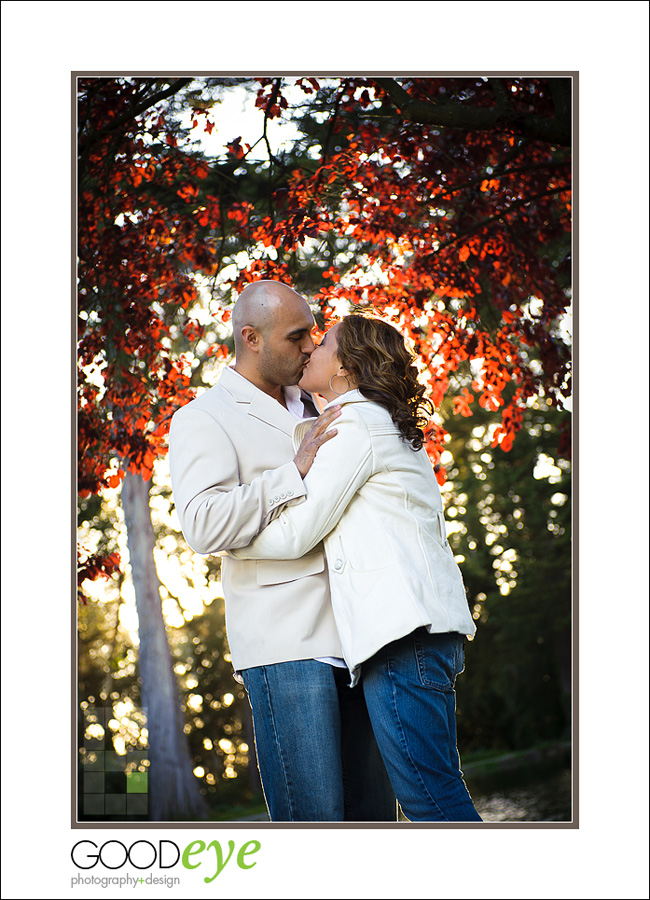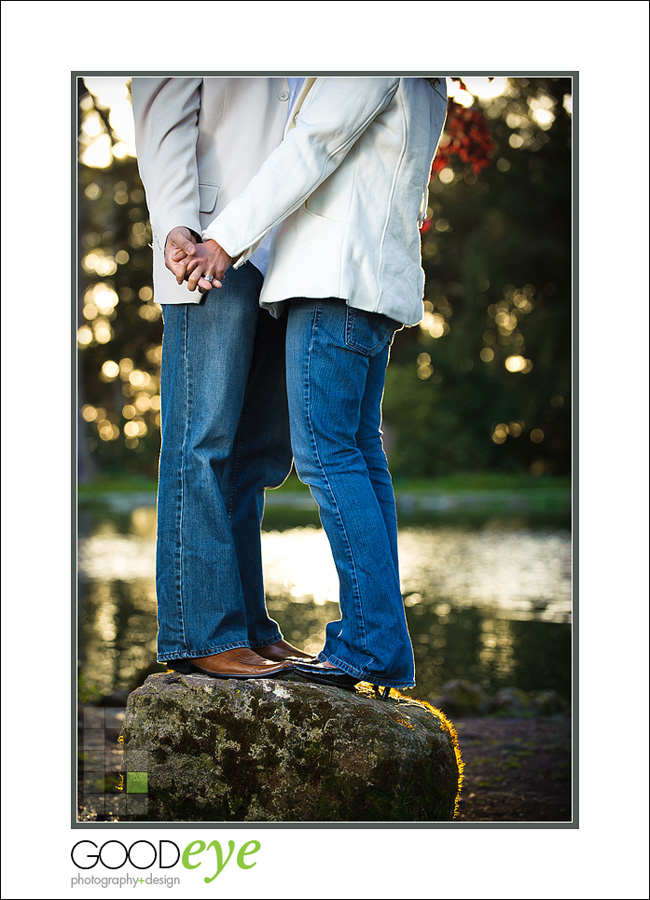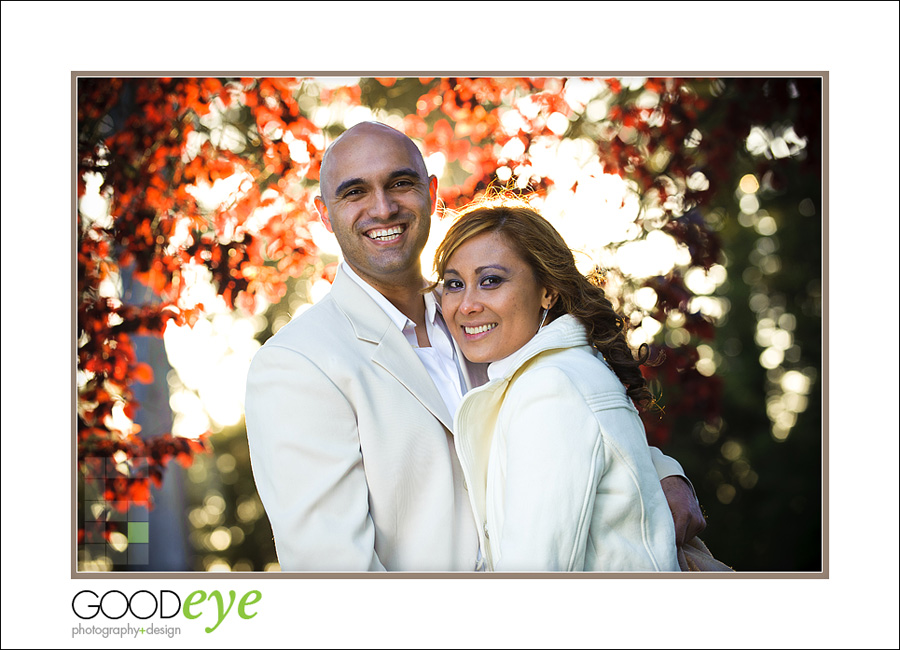 Think these engagement photos are fun / sexy / romantic / cool?
Santa Cruz Bay Area Wedding Photographer Chris Schmauch wants to book your wedding!
If you haven't already, feel free to review our portfolio site, browse past weddings, check our romantic engagement sessions, follow our business on Facebook (like us while you're at it!), or read our awesome Yelp reviews.