Even though it appeared to be an overcast, dreary day in Capitola, Amy and Elliott turned up the heat for their engagement session in downtown Capitola. They rode their cruisers, posed in front of the mural, cuddled on private property (oops!), trespassed on the train tracks (double oops!), and of course traversed all around the beach and wharf and colorful group of vacation properties. I'm looking forward to their wedding in July! Here's some of my favorite photos from the session, more to see at www.GoodEyePhotography.com.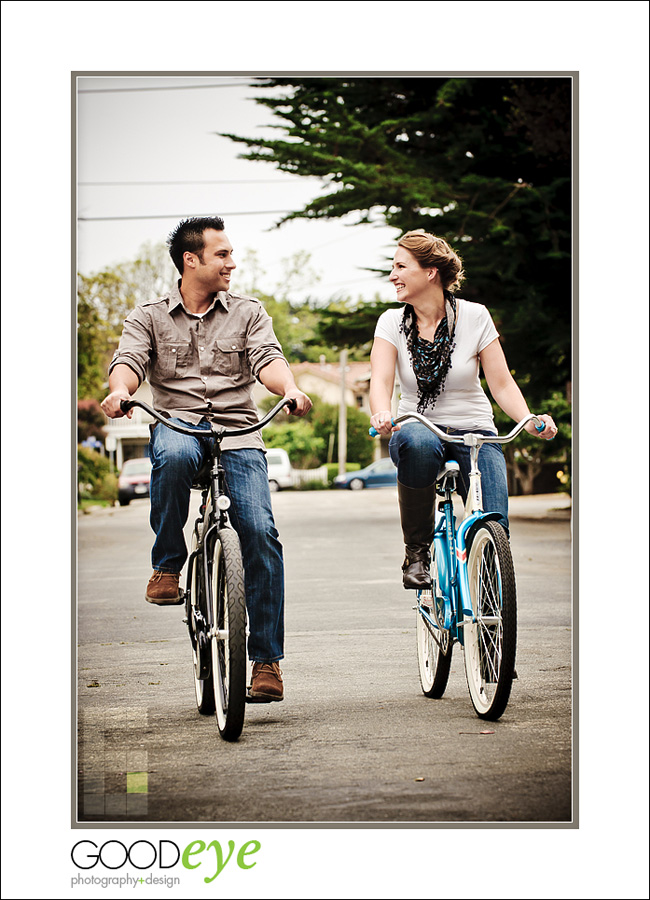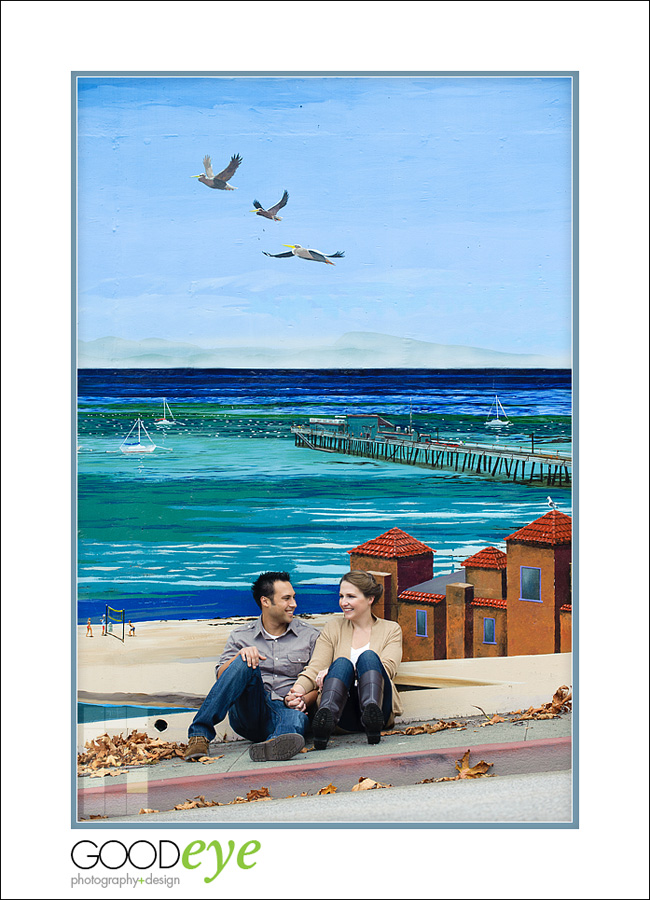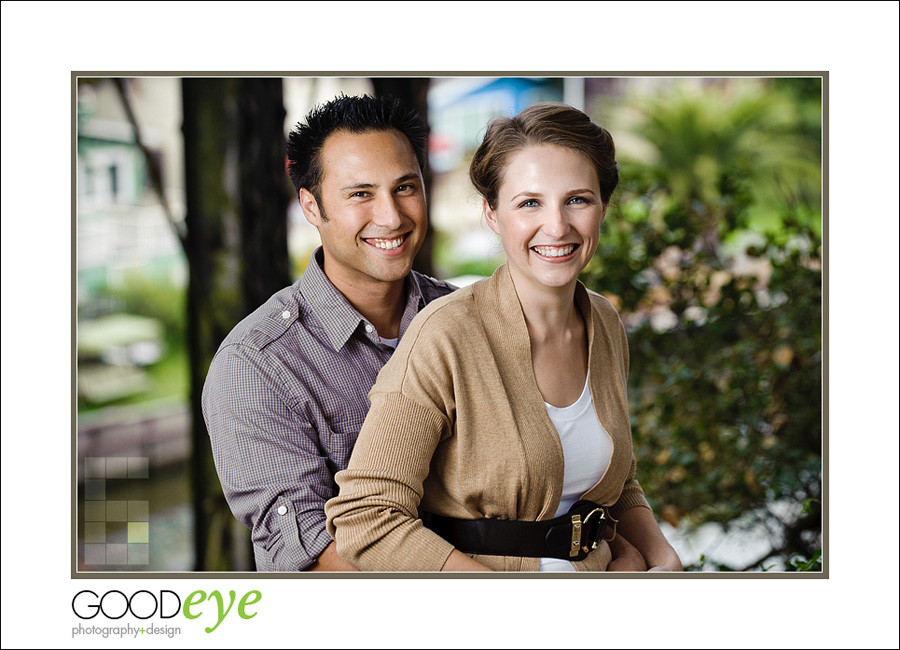 Looking for engagement photographers in Capitola?
San Francisco / Bay Area Wedding Photographer Chris Schmauch is a pro at capturing your chemistry!
Call (831) 216-6210 for serious inquiries only.
If you haven't already, feel free to review our portfolio site, browse past weddings, check our romantic engagement sessions, follow our business on Facebook (like us while you're at it!), or read our awesome Yelp reviews.