Angela and Josiah's wedding is coming up next month so we figured we should get that engagement shoot taken care of straight quick. We met at the Palace of Fine Arts up in San Francisco as they're both fans of architecture – I'm usually there in the evening but it was really fun to explore it on a Monday morning to see it in a new light, so to speak. I think we got some great shots, and I am really looking forward to their wedding! More pics at www.GoodEyePhotography.com.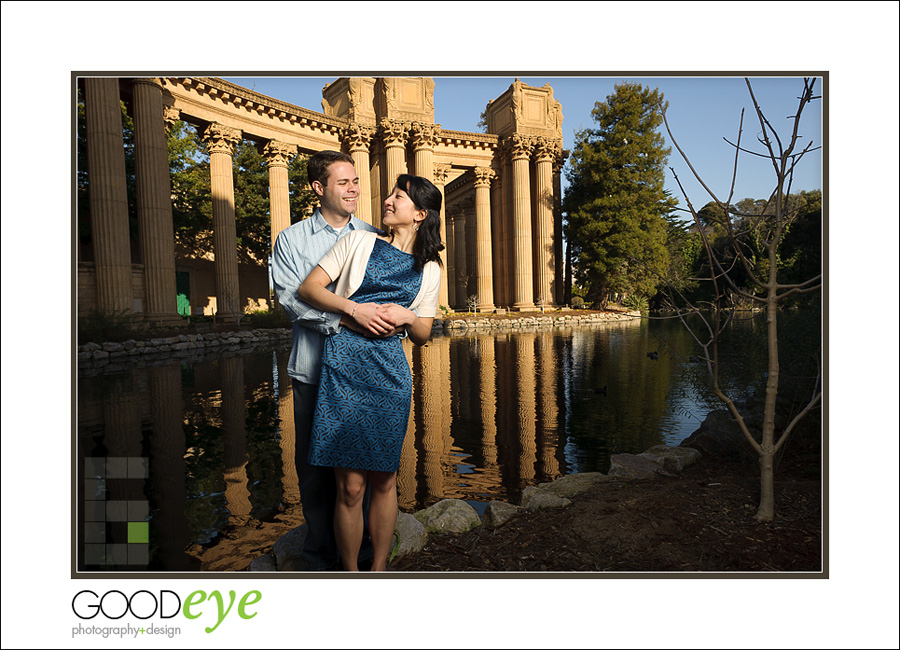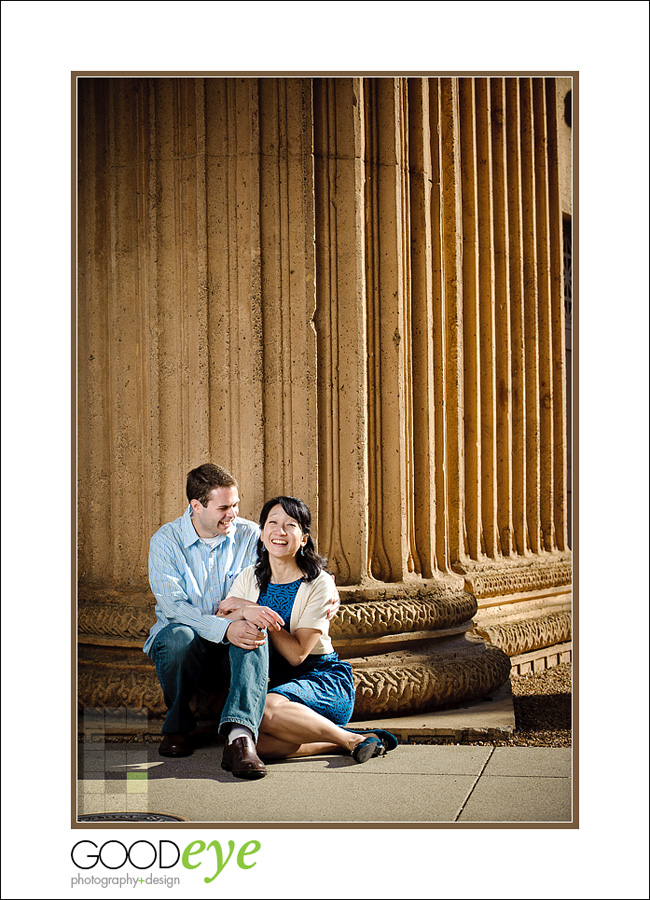 Looking for engagement photographers in San Francisco?
San Francisco / Bay Area Wedding Photographer Chris Schmauch makes everyone look their best!
Call (831) 216-6210 for serious inquiries only.
If you haven't already, feel free to review our portfolio site, browse past weddings, check our romantic engagement sessions, follow our business on Facebook (like us while you're at it!), or read our awesome Yelp reviews.