I love it when my clients have the same sarcastic funny bone as myself, there's always those few first minutes of meeting someone where you're treading on unknown territory, afraid of saying something off-base that will offend the other. Sometimes I catch myself going a little too far with my deadpan humor, and have to remember that not everyone appreciates the fine nuances of what I consider to be witty charm (just ask my wife!). Well with Michelle and Aren, I knew we were on the same wavelength in the first 30 seconds of our engagement shoot at the Palace of Fine Arts in San Francisco. They are playful, funny, and we all spent a lot of time laughing as much as posing and shooting. This makes for great "posed candids" as I like to call them. Engagement shoots should be romantic, dare-I-say sexy, and most of all fun. I think it's the secret sauce that attracts clients to my work, and probably why so many of the people that hire me tend to have that same funny bone. Go figure. Anyway, here's my favorite photos below, check out the rest at www.GoodEyePhotography.com.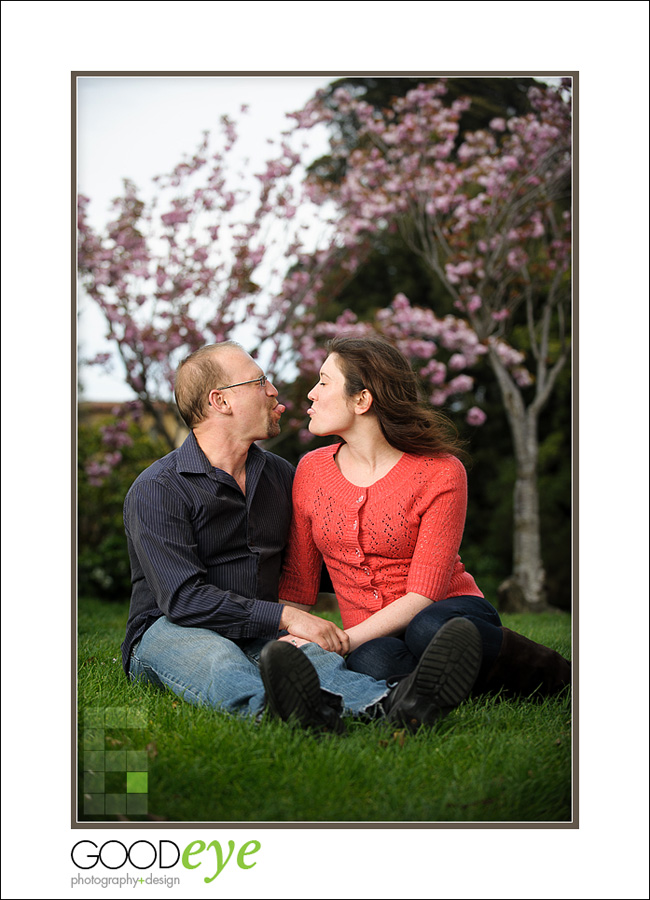 Looking for engagement photographers in San Francisco, California?
San Francisco / Bay Area Wedding Photographer Chris Schmauch would love to shoot your engagement session!
Call (831) 216-6210 for serious inquiries only.
If you haven't already, feel free to review our portfolio site, browse past weddings, check our romantic engagement sessions, follow our business on Facebook (like us while you're at it!), or read our awesome Yelp reviews.