Tiia and Justin are a really sweet couple, if not a little shy on the outset. I think they felt comfortable with me, though, and let some of their true personality shine through. I know it's not easy when a complete stranger tells you how to touch your fiance, where this hand and that arm should go, and – oh, don't forget to "act natural" (ha!); so when I can do all that and still get some keepers I always consider it a personal victory. This was the second engagement session I had at Nisene within a couple weeks, so I had to force myself to try to explore off the beaten path (literally and figuratively) to keep it fresh – if for no one else but for me. I think that's important with any routine – no matter how familiar you are with a location or a person, you need to shake things up to keep those creative juices from drying out. Here are a few of my favorite engagement photos from Tiia and Justin's e-session @ Nisene Marks in Aptos, California – feel free to browse the whole gallery at www.GoodEyePhotography.com.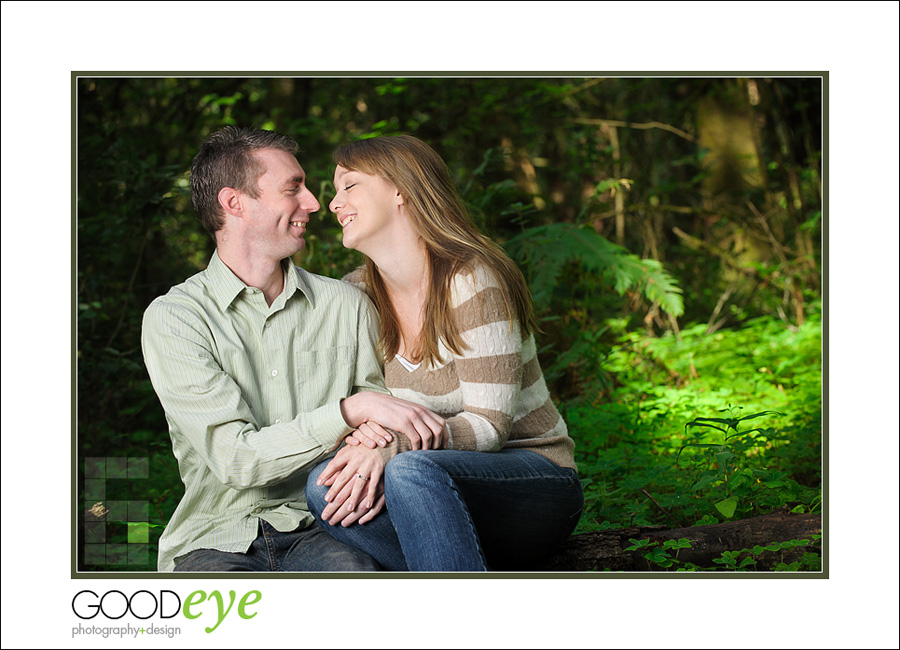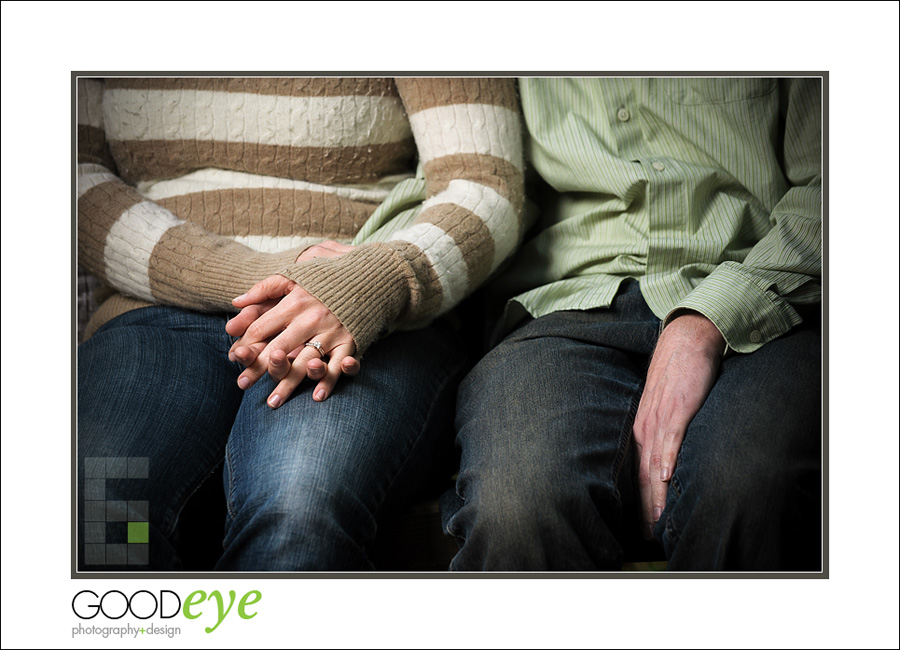 Looking for engagement photographers in Aptos, California?
San Francisco / Bay Area Wedding Photographer Chris Schmauch would love to shoot your engagement session!
Call (831) 216-6210 for serious inquiries only.
If you haven't already, feel free to review our portfolio site, browse past weddings, check our romantic engagement sessions, follow our business on Facebook (like us while you're at it!), or read our awesome Yelp reviews.