I've photographed tons of events – corporate retreats, black tie dinners, company parties, heck – even my daughter's Girl Scouts father/daughter dance; but somehow I've yet to shoot an actual high school prom. A past client called me up a couple weeks ago and asked if I was interested in shooting her daughter's high school spring formal that had a Venetian theme to it. Of course I said yes, so my wife Becky helped me with our photo booth for the night. The parents had purchased and set up a panoramic scene of a Venetian boat canal with a cardboard boat the kids could sit on in front. I had a great time with the kids, here's a few photos from the evening – more to see at www.GoodEyePhotography.com.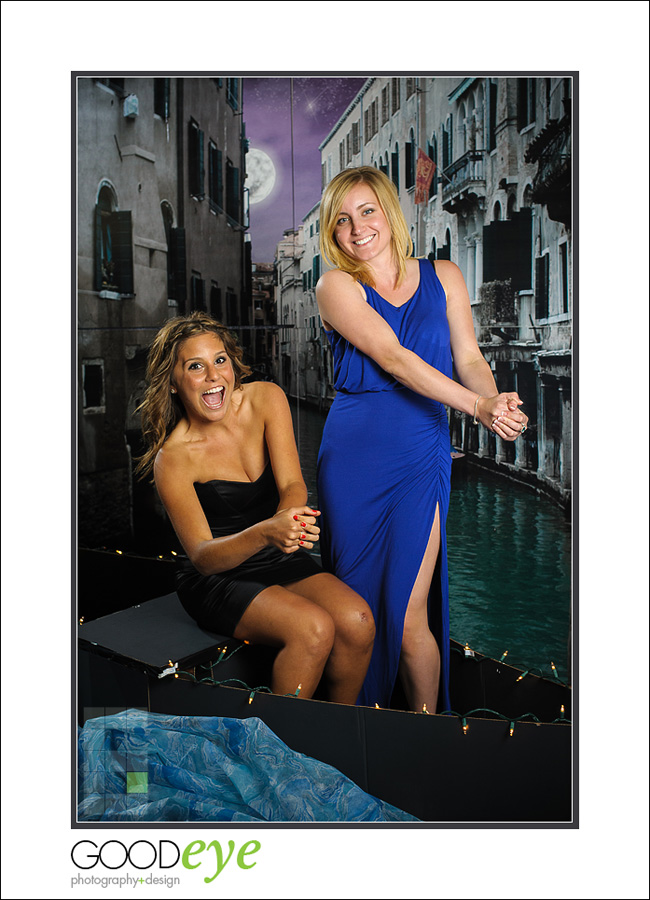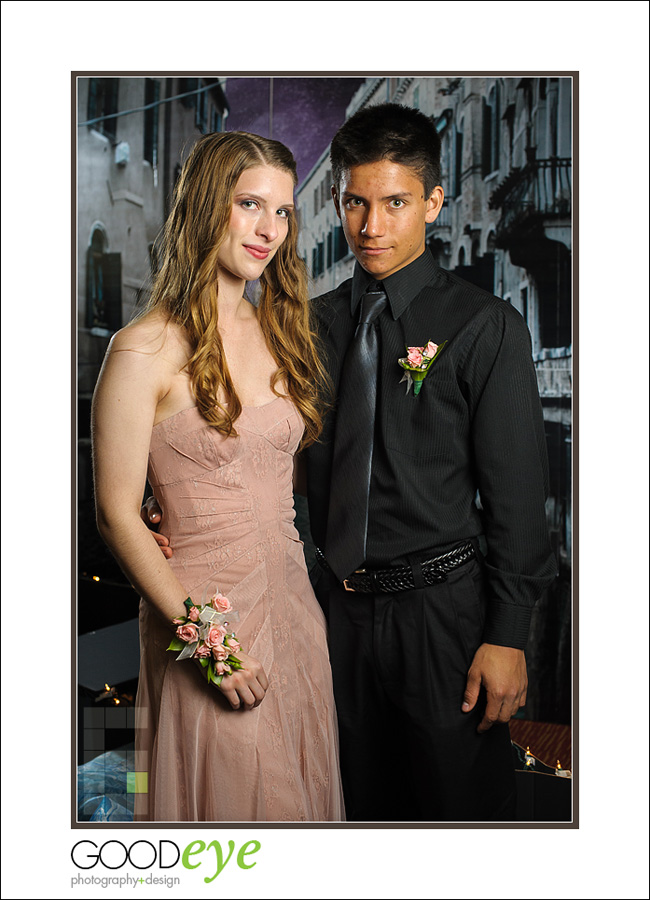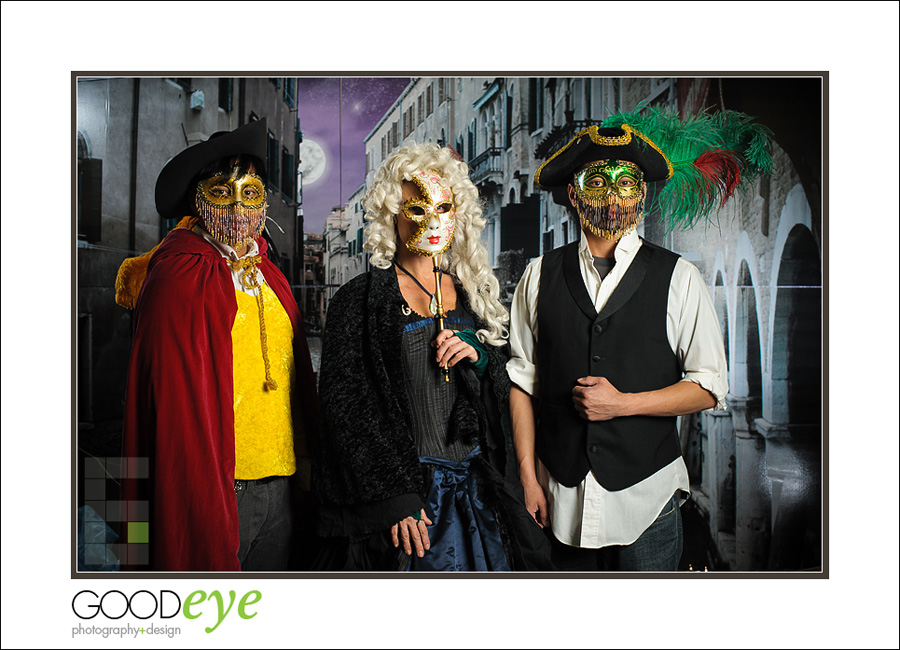 Looking for prom/dance photographers in Santa Cruz, California?
San Francisco / Bay Area Event Photographer Chris Schmauch would love to shoot your event!
Call (831) 216-6210 for serious inquiries only.
If you haven't already, feel free to review our portfolio site, browse past weddings, check our romantic engagement sessions, follow our business on Facebook (like us while you're at it!), or read our awesome Yelp reviews.