Bay Area mystery writer Laurie R. King needed some new publicity photos to adorn her book coming out this fall, so I came to her home for a few studio-like and natural portraits. I enjoyed talking with her and am excited to read my new signed copy of The Beekeeper's Apprentice (I do love a good mystery). I set up a black backdrop in the living room for the first set, then we took a few more outside around the property. Avoiding reflections on glasses can sometimes be challenging, and this was no exception. But when glasses are a part of your persona, there's just no way to avoid them. Luckily I got a few nice portraits of Laurie where the reflections weren't too bad. Here's a couple of my favorites: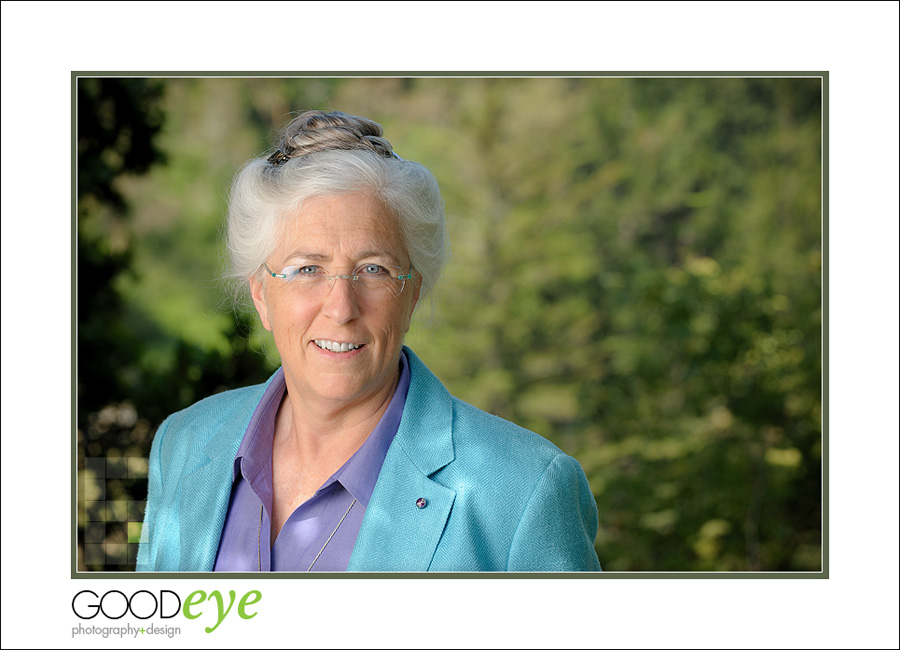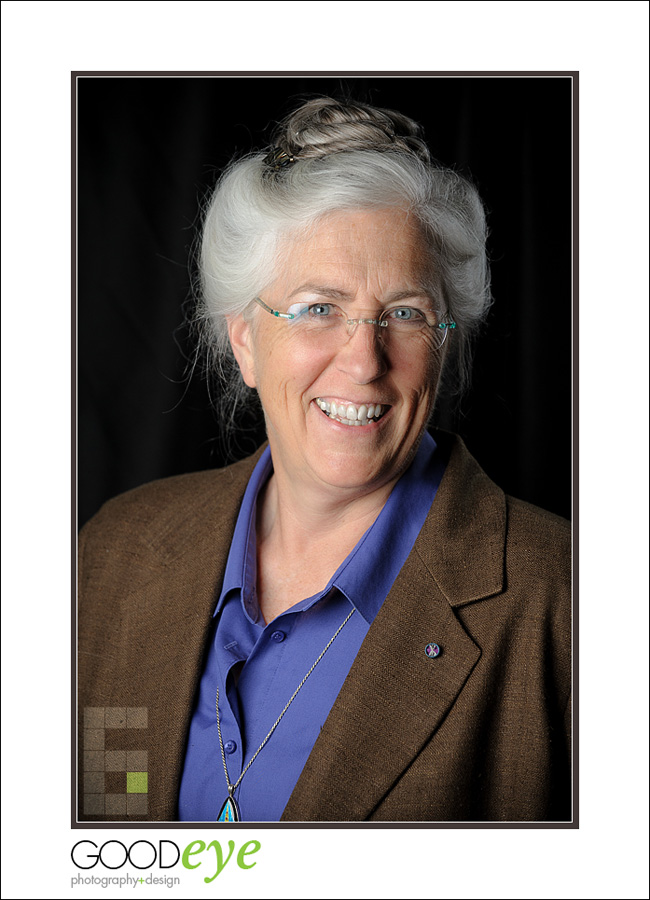 Looking for a portrait photographer in Santa Cruz?
Bay Area Portrait Photographer Chris Schmauch makes sure you look your best!
Call (831) 216-6210 for serious inquiries only.
If you haven't already, feel free to review our portfolio site, browse past portrait sessions, follow our business on Facebook (like us while you're at it!), or read our awesome Yelp reviews.