San Jose City Hall unarguably exhibits beautiful architecture, with sweeping, curving lines and elegant glass and cement materials. What better backdrop for some business portraits? I met some of the crew from the Lucina Health Foundation at the curved staircase/ramp to get some photos of four of the team members. Really nice people that took some great portraits. Here's a photo board of some of my faves from the headshot portrait session.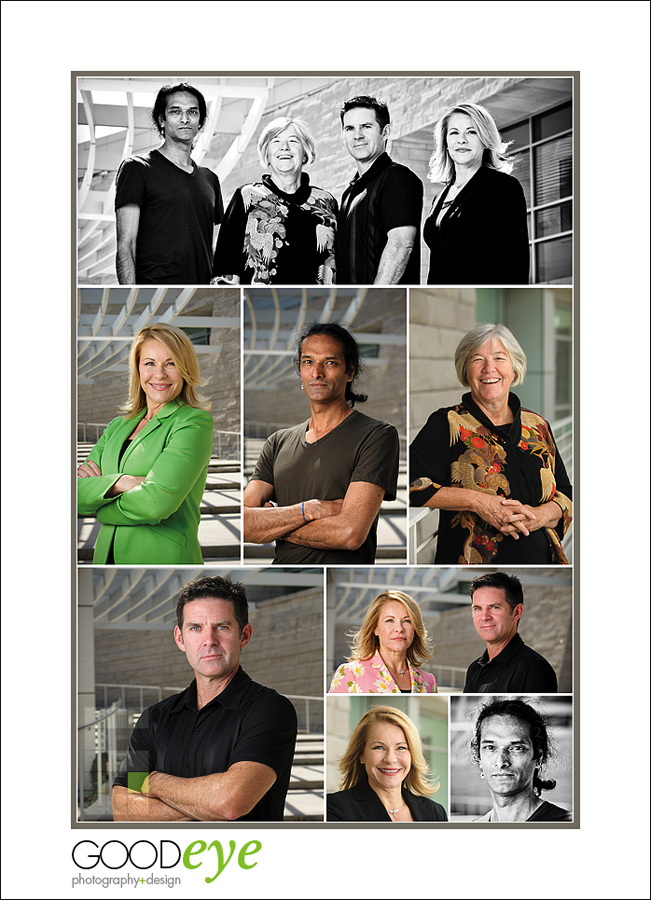 Looking for a business portrait photographer in San Jose?
Bay Area Portrait Photographer Chris Schmauch makes sure you look your best!
Call (831) 216-6210 for serious inquiries only.
If you haven't already, feel free to review our portfolio site, browse past portrait sessions, follow our business on Facebook (like us while you're at it!), or read our awesome Yelp reviews.