Megan and Stephen live in Scottsdale, Arizona, so when we first "met" it was online, via Skype – which is a great way for me to meet out-of-town brides planning destination weddings. We met for real back in April when we had an awesome engagement session at Uvas Canyon County Park near Morgan Hill. To this date, Stephen is the only person I've ever allowed to help me carry some of my equipment – the hike was uphill the whole time, so I was thankful for the assistance at the end!
Fast forward to May 27, 2012 where I met the couple at the house they'd rented for the big day, right across the street from Pebble Beach Golf Course. There were golf balls littering the yard, which made me a little wary about shooting without a helmet – but everyone made it through the evening unscathed. This was a very intimate affair, and I was only there for 4 fours or so, but we managed to get tons of great photos – many more B&G formals than I'm usually allowed time for; and lots of candid shots of guests which is so much easier when there's 40 people instead of 200. Here's some photo-boards of my favorite photos from this destination wedding, I hope you enjoy them – please comment if you do. If you'd like to peruse all the edited photos from Megan and Stephen's Pebble Beach wedding, please visit www.GoodEyePhotography.com.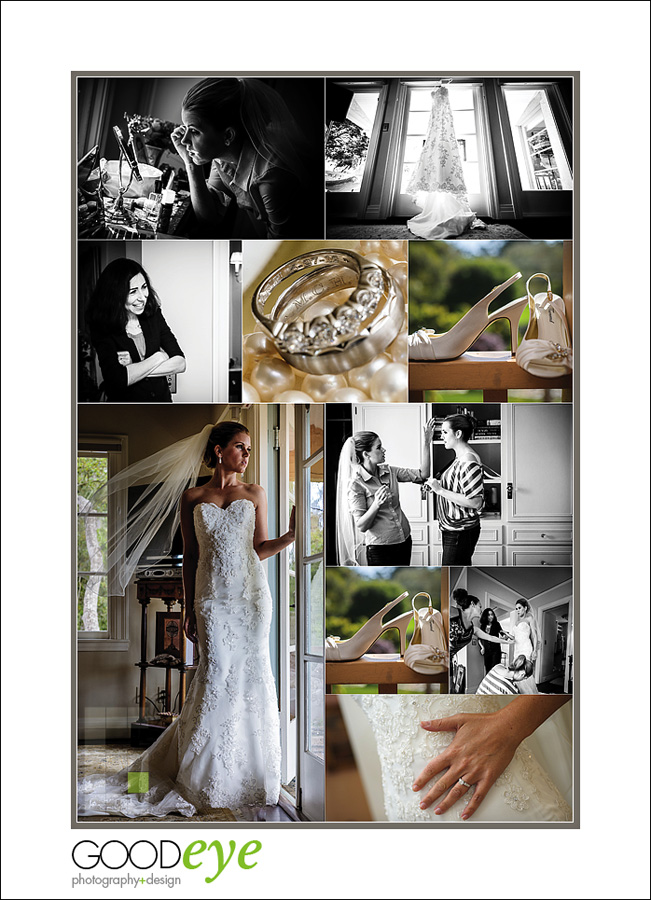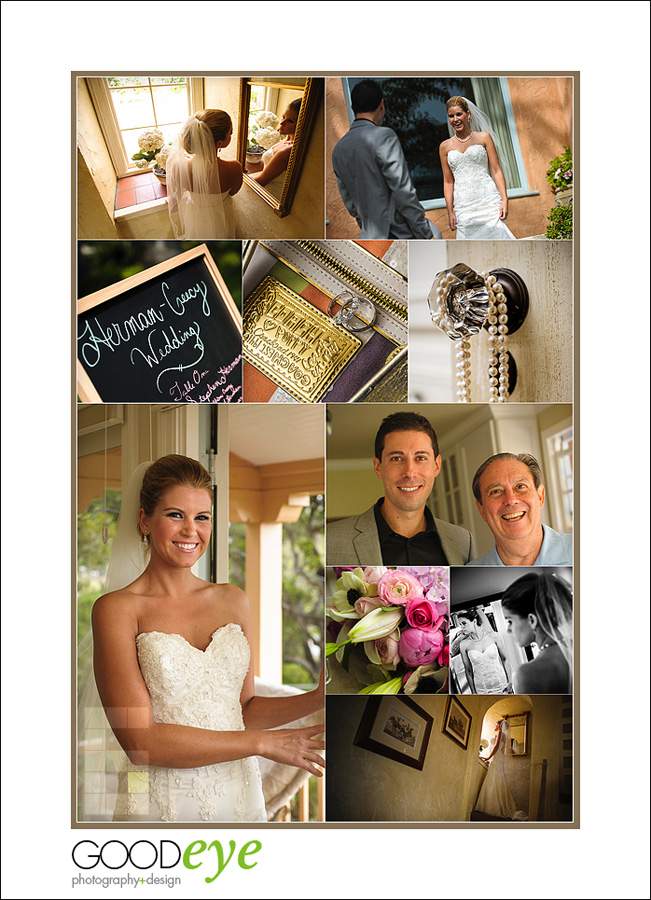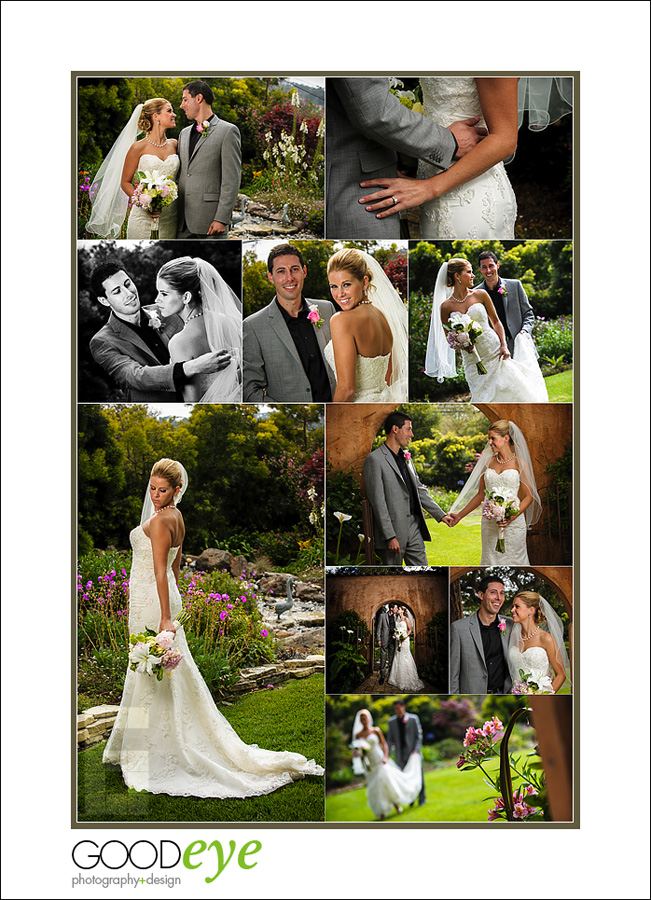 Getting married in Pebble Beach, California?
Bay Area Destination Wedding Photographer Chris Schmauch wants to shoot your wedding! (831) 216-6210
If you haven't already, feel free to review our portfolio site, browse past weddings, check our romantic engagement sessions, follow our business on Facebook (like us while you're at it!), or read our awesome Yelp reviews.