The Westin Hotel in San Francisco has a new Executive Chef in their restaurant, and he's making some tasty changes. But first, we took a few portraits of John, both in his chef's whites as well as some more casual clothing. I enjoyed talking with John about how he came into the industry, about how awesome his wife is, and how they both love (and own) parrots. Here's a few photos from this morning's portrait session that I thought turned out pretty well. Thanks John!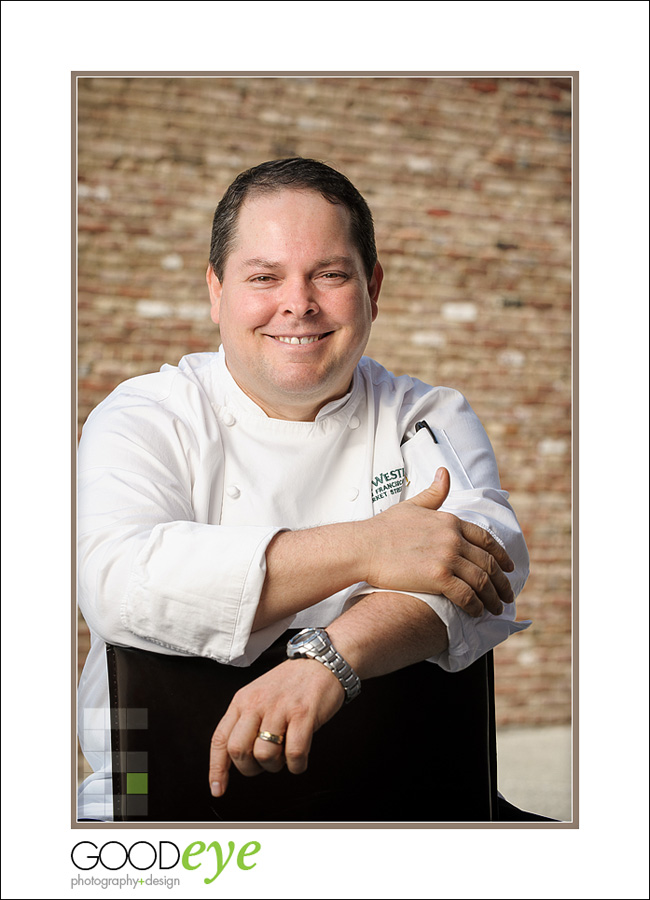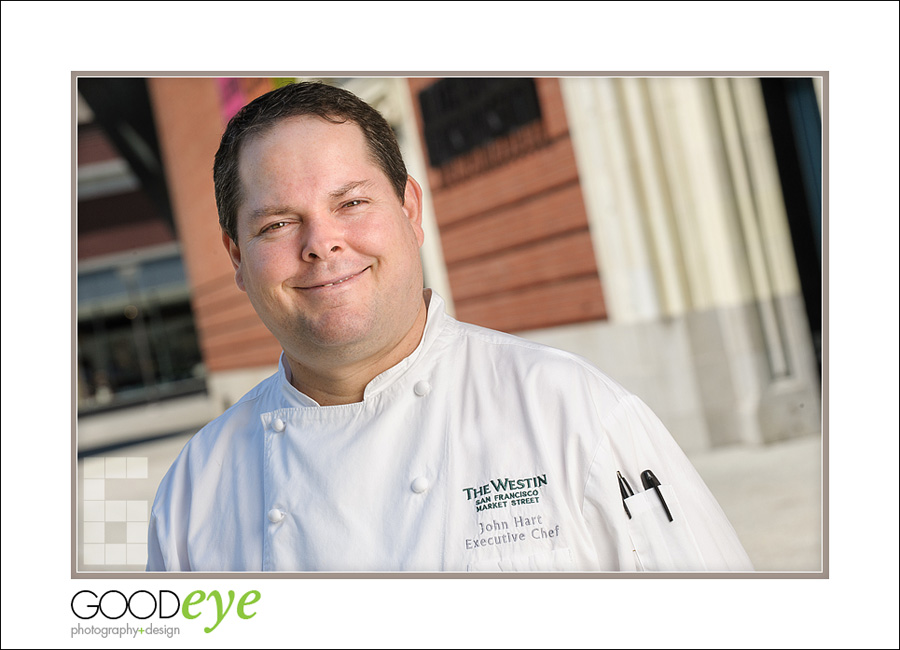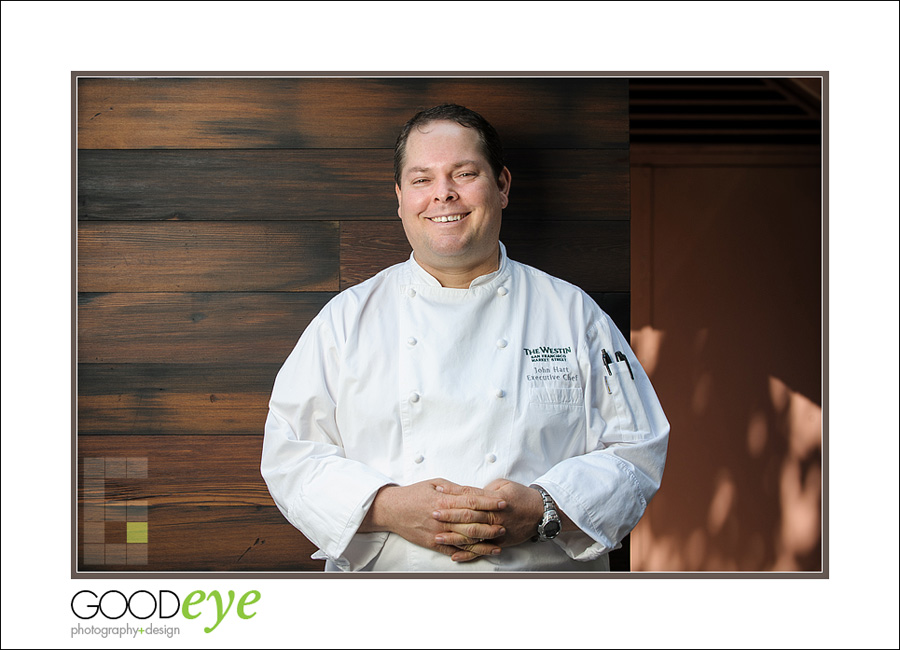 Looking for an on-location business headshot photographer in San Francisco?
Bay Area Portrait Photographer Chris Schmauch makes sure you look your best!
Call (831) 216-6210 for serious inquiries only.
If you haven't already, feel free to review our portfolio site, browse past portrait sessions, follow our business on Facebook (like us while you're at it!), or read our awesome Yelp reviews.