I love travelling to distant and exotic places for weddings. Tahoe isn't SO distant, but it sure seems worlds away from Silicon Valley. I was happy to capture the big day for Rebecca and Ben for their Tahoe Events Center wedding on the north shore. The day couldn't have started out more chill – heck, I was wearing just my swim shorts and two big cameras on my hips. Everyone was hanging out on the beach playing in the water or collecting sun rays. Eventually we had to get ready for the ceremony, even though it didn't seem like a typical wedding at that point. Read on for my favorite photos from the day, or jump over to www.GoodEyePhotography.com to view all the photos in one spot!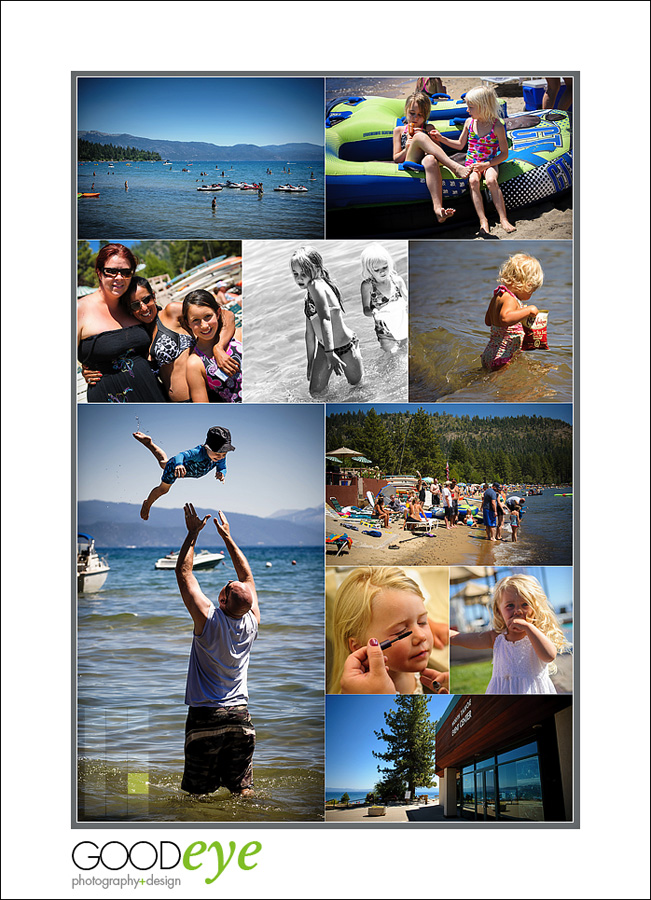 Not your typical morning-of wedding activities – so much fun, though!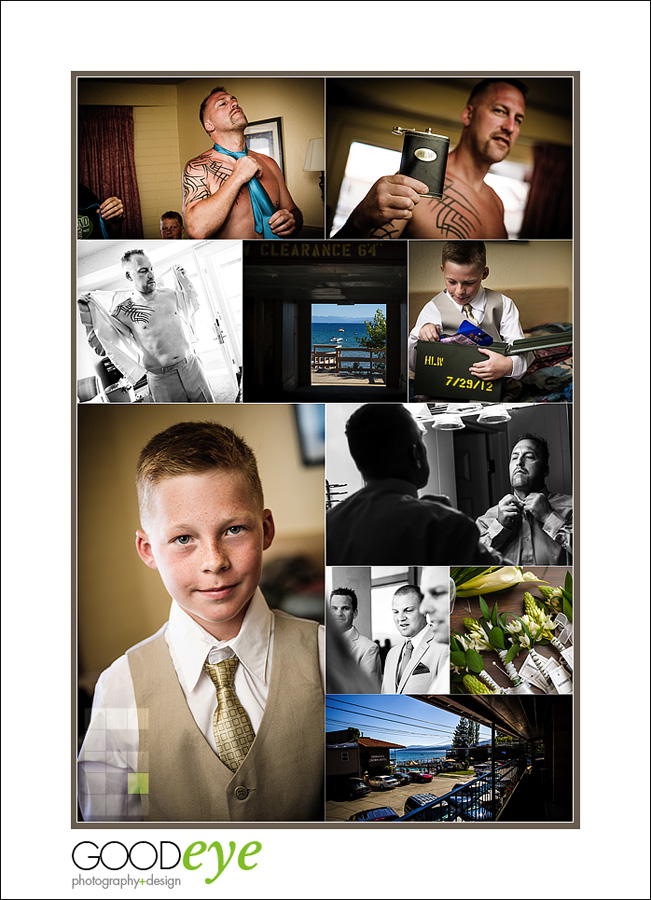 Ben and his son getting ready.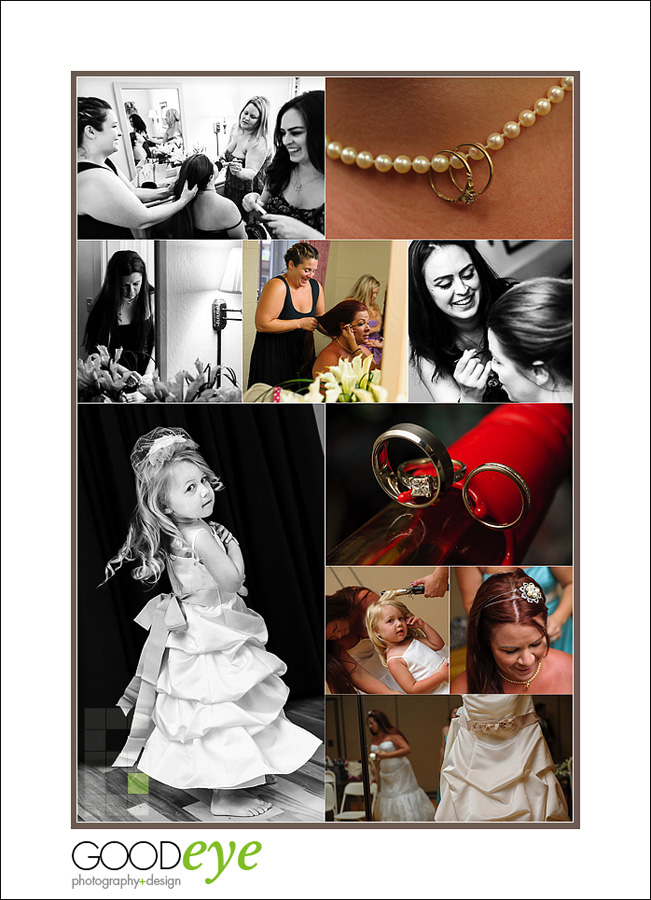 Lorelei is adorable and loved showing off for the camera. Also, some neat ring shots on that Makers Mark bottle.


I love the dress-view shot of the bride. Also, making sure beer is delivered to the ladies…


What a gorgeous backdrop of Lake Tahoe for the outdoor ceremony. Yes, it was hot.




We find some shade to take some fun bridal party portraits.


The light coming through the trees and bushes looked amazing, so of course I had to take advantage in these bride and groom portraits.




Cool cake, and lots and lots of adorable kids warming up the dance floor.


Sunset is so pretty.




Everyone gettin' funky on the dance floor.


Some fisticuffs broke out at the cake cutting. All was well!




Yes, that's a grizzly bear wandering outside the banquet hall. You don't see that every day. Also, some ring shots and a moonlit night photo of the couple. Congrats!
Planning a wedding at North Tahoe Event Center?
Bay Area Destination Wedding Photographer Chris Schmauch wants to shoot your big day! (831) 216-6210
If you haven't already, feel free to review our portfolio site, browse past weddings, check our romantic engagement sessions, follow our business on Facebook (like us while you're at it!), or read our awesome Yelp reviews.