Erica and Justin are not only a incredibly good looking, they really click as a couple. As you know, this recipe usually results in beautiful photography, and their wedding day is no exception. I met Erica at the Toll House Hotel in Los Gatos where she and Justin were getting ready; it was a mellow start to the day that quickly steamrolled into wedding-central at Byington Winery. Read on for the highlights the day (and my favorite photos), or if you're feeling adventurous, you can jump over to www.GoodEyePhotography.com to sift through all 1,000+ photos.

Don't get any pizza on that wedding dress!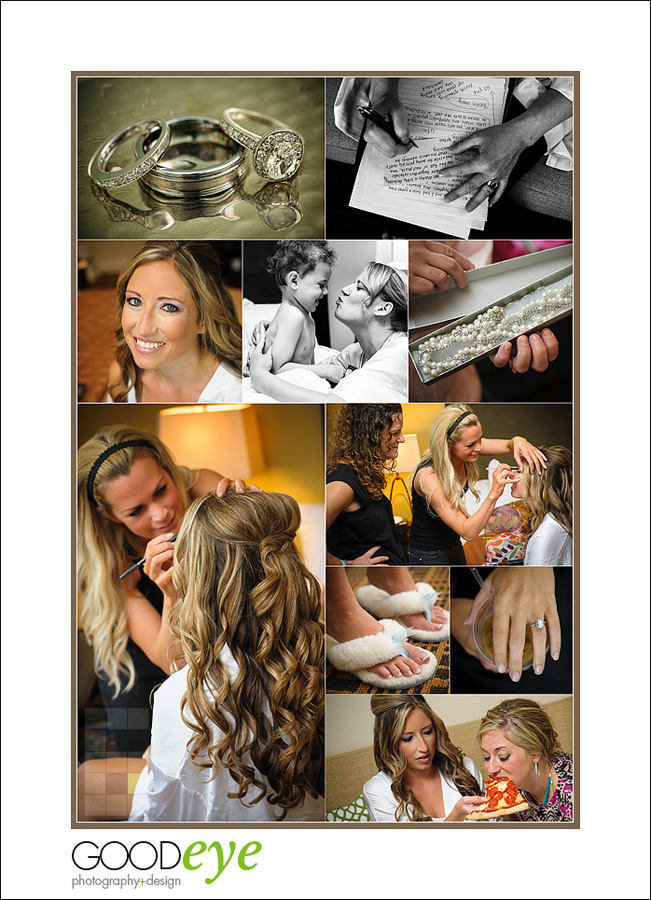 Erica's got beautiful hair – no bump-it needed here!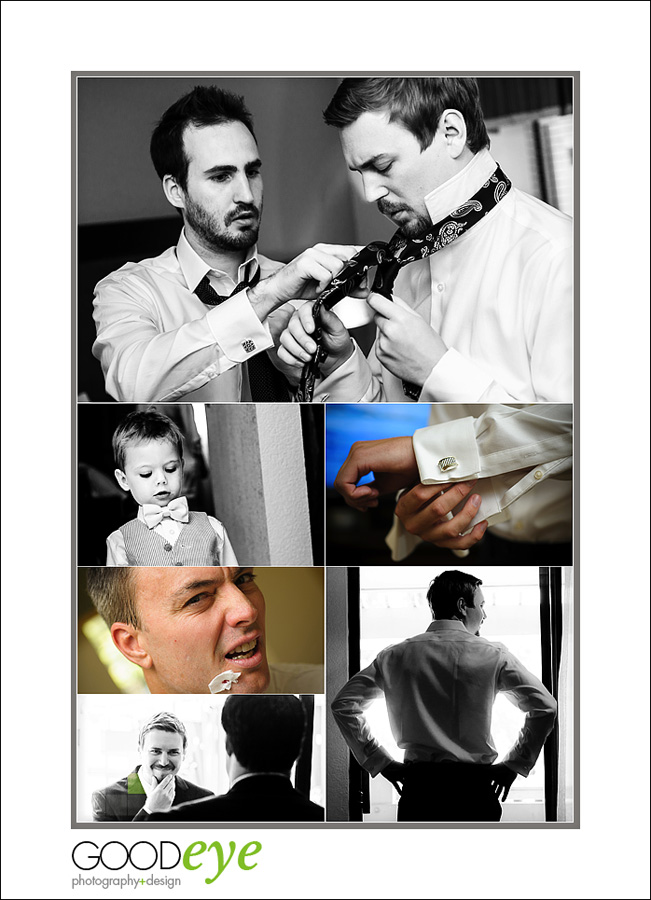 Groom Justin getting ready with the guys


Erica looking stunning in her wedding gown.


Staging a first look for the couple in the outdoor courtyard at the Toll House hotel


When we got to Byington, it was hot. Like, sweltering. The bridal party stuck to the shade for these pre-ceremony formals. I tried to be quick to hide how sweaty we were all getting!


Striking portraits of the couple! 


I love the dramatic, contrasty, colorful bride and groom formal portraits.


One last bride and groom portrait in the (nice and cool) Byington Winery barrel room!



Beautiful outdoor ceremony on the yard above Byington's main building – right next to the vineyards


Check the beautiful cake and flowers presentation. 


First dance dip, and I can't resist a self-portrait in the funky convex spherical mirrors.


Some heartfelt speeches. Check out the spoon pirate!


Dad makes a toast, and the first dances commence.




Some cool ring shots, and everyone is dancing and drinking now.


Creative uses for your ties, gentleman. The bride and her sisters do a little dance for the crowd. Congrats you two!
Planning a wedding at Byington Winery? Bay Area Destination Wedding Photographer Chris Schmauch wants to shoot your big day! (831) 216-6210
If you haven't already, feel free to review our portfolio site, browse past weddings, check our romantic engagement sessions, follow our business on Facebook (like us while you're at it!), or read our awesome Yelp reviews.