I really luck out and get to work with the coolest couples with my job. During their Quicksilver Almaden Park (San Jose) engagement session, I got a chance to see Stephanie and Kevin's personalities show through.  They are two peas in a pod, always smiling and joking around. They decided to get married at Felton Guild, which is a neat property in Felton (same place as Oak Tree Ristorante) sporting large open greens and an intimate redwood circle grove for the ceremony. Below is a collection of the best wedding photos that I feel tell the story of the day. If you'd like to see all of Stephanie and Kevin's Felton Guild wedding photos, please visit www.GoodEyePhotography.com.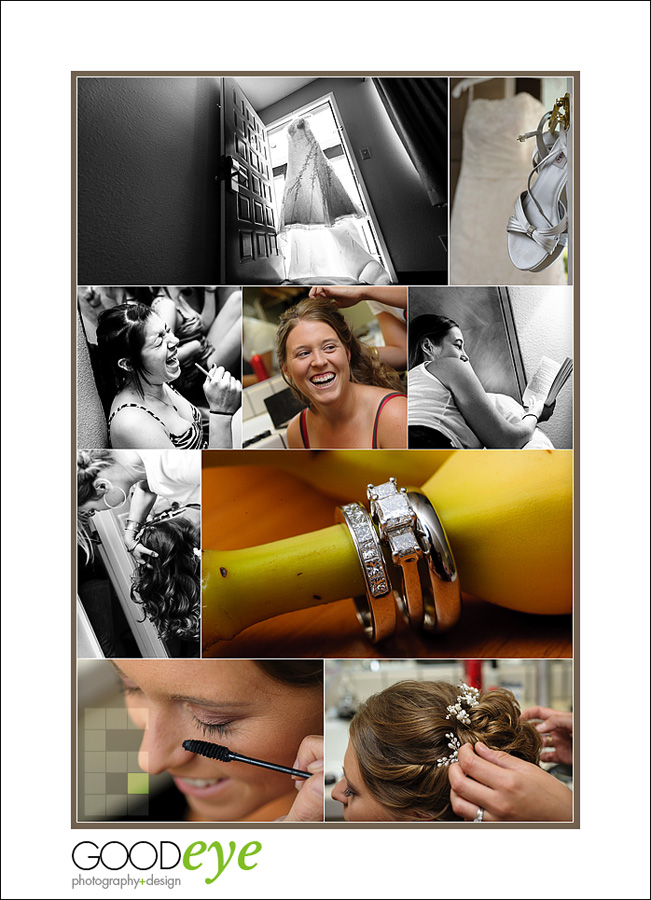 Some great getting ready photos. Wedding bands on a banana – why not?

Details of the wedding site @ Felton Guild. Love the wide angle looking up into the circle of redwoods where the ceremony is held. It's the best circle of redwoods wedding site I've seen anywhere, mostly because it's got built-in seating for everyone which isn't typical.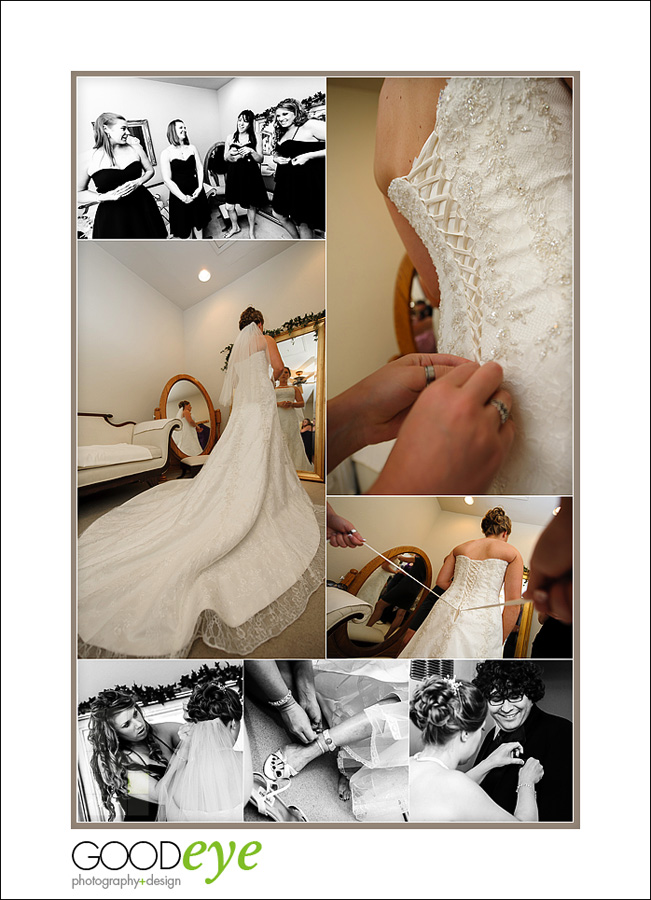 Tying, buttoning, boutonniere-ing… 


Last minutes before the ceremony begins…


The officiant was a riot. Very touching ceremony.




Great redwood backdrop for the bridal party formals.


My faves – the bride and groom formals. There's also a neat courtyard with a fountain which is a great element to include in the photos.


Love that intimate portrait of the bride and groom snuggling next to the redwood tree. Aaaand cupcake tower! So yummy! Also, guest candids.




Rings + cupcakes. Also, slid the rings into the bark of a tree – pretty neat looking.


Candids – my specialty. Lots of great moments here.


Speeches from all the important people and the first dance. Awwww.


Go Kevin – and nice form with that dip! I think they practiced their dance.


Cut the cake and toss the bouquet and garter!


Some wild action on the dance floor. Great evening, lovely couple. I really enjoyed my time with you. Thanks for going GoodEye.
Planning a wedding at the Felton Guild?
Bay Area Destination Wedding Photographer Chris Schmauch wants to shoot your big day! (831) 216-6210
If you haven't already, feel free to review our portfolio site, browse past weddings, check our romantic engagement sessions, follow our business on Facebook (like us while you're at it!), or read our awesome Yelp reviews.