I had a really great time with Alyssa and Paul during their streets of San Francisco engagement shoot; I knew their wedding at the Outdoor Art Club in Mill Valley would be a blast. The photo boards below show my favorite photos from their Jewish wedding and reception – so scroll on for the highlights of the day. If you'd prefer to simply browse the 1,000 wedding photos, I invite you to visit www.GoodEyePhotography.com to view and order prints.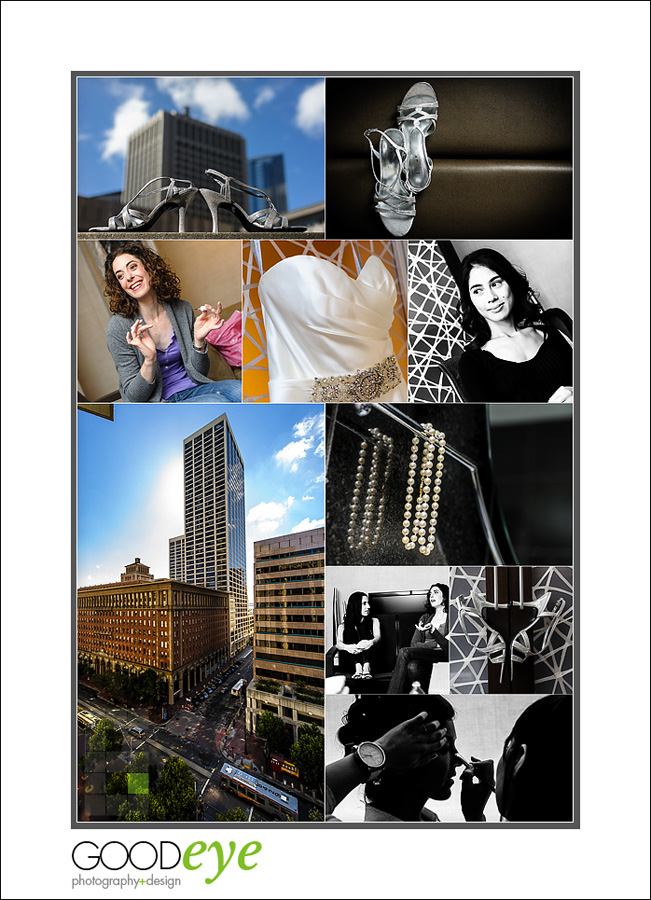 Alyssa is such a classy gal, having great taste and exudes style and poise. I met her and her friends at their expansive suite in the Hyatt Regency in downtown San Francisco. The decor was inspiring me for all the little detail shots. How about that shoes shot with the buildings and clouds in the background? There was only a 15-story drop for the shoes a couple inches away – good thing there was no wind.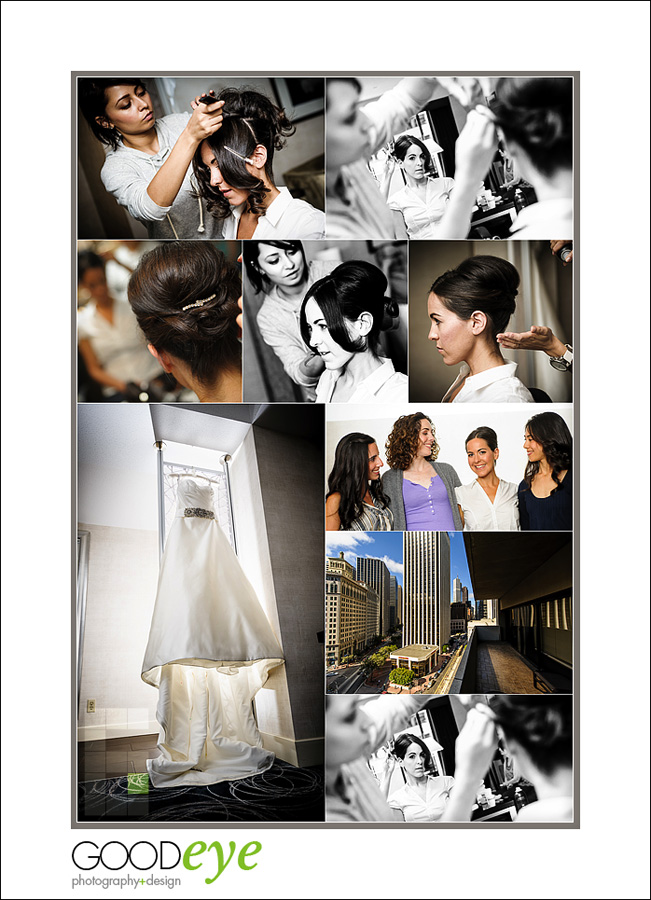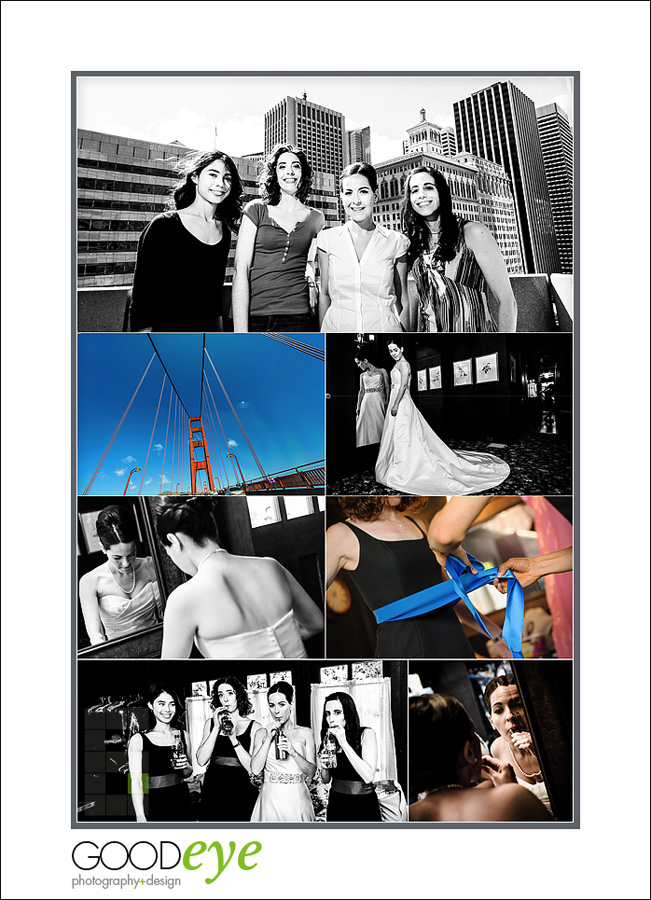 Leaving the Hyatt, we crossed the Golden Gate and headed to Mill Valley where Alyssa would get the dress on. The Outdoor Art club has a convenient bridal suite behind the stage where the girls could put the finishing touches on. I love the water bottles with straws to keep from having to re-apply lipstick every couple minutes.


Paul looking handsome in his suit, hanging with his buddies in the not-as-fancy groom's staging area. Also, the Ketubah, or Jewish prenuptial contract, is ready to be signed.


I staged a first-look for them to see each other for the first time in full wedding garb. I love first looks, as it gives me a chance to capture both of their expressions when seeing each other for the first time. Plus, we can transition to bride and groom formals to help the post-ceremony formals go much faster.


The Outdoor Art Club has a beautiful property with lots of trees and plants to incorporate into the photos. I was able to do bridal party and family photos before the ceremony as well.


The guys hold the bouquets for a photo, and the couple is ready to sign the Ketubah. Serious stuff people!


Here are a few details in the reception room – all dark, polished wood provides a warm, inviting atmosphere.



Paul successfully smashes the glass with his foot and it's time to bustle the dress and start mingling!




Toasts from the parents and maid of honor.


The Horah is a traditional Jewish dance where all friends and family circle the couple and dance, often elevating the couple (and parents) in their chairs. It's a lot of fun and great photo opportunities present themselves if you're quick!




Paul hand-built this custom wedding-cake topper that looks like a bridge. It was the perfect prop for their wedding rings!


Planning a wedding at The Outdoor Art Club in Mill Valley?
Bay Area Destination Wedding Photographer Chris Schmauch wants to shoot your big day! (831) 216-6210
If you haven't already, feel free to review our portfolio site, browse past weddings, check our romantic engagement sessions, follow our business on Facebook (like us while you're at it!), or read our awesome Yelp reviews.