Jade and Thomas are a really sweet couple who, when I first met them in person, insisted that they really wanted minimal, minimal shots of them. The most important thing to them was capturing great photos of all their friends and family. They are selfless souls, and really a true match for each other. I still managed to capture some photos of them, but also did my best to fulfill their desires. Read on for the highlights of their Carmel, California wedding day, or jump over to www.GoodEyePhotography.com` to see all the photos and order prints.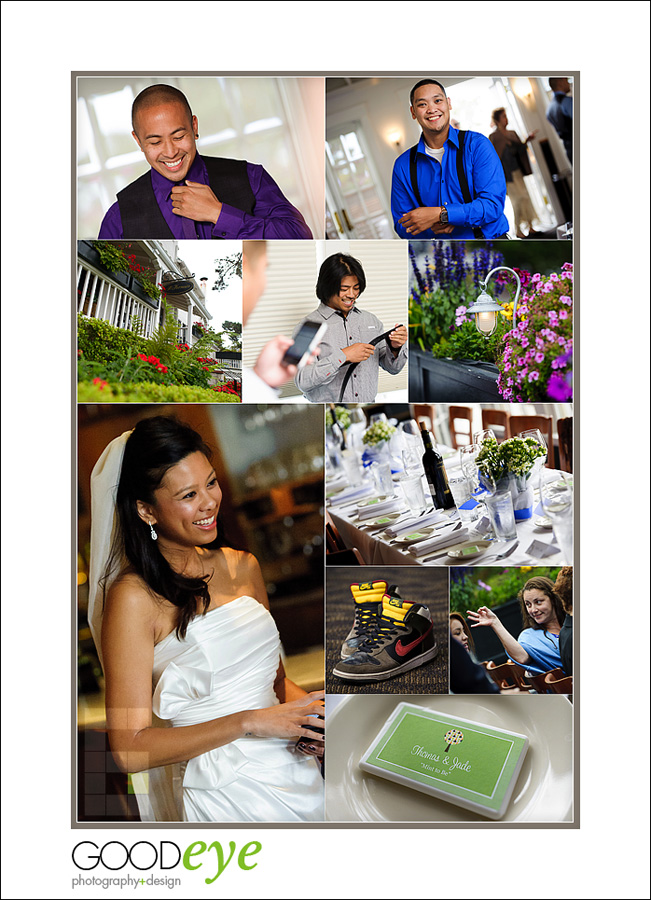 I thought these wedding favors were really cute – a personalized box of mints with their names and the tagline "Mint to Be" awwww… Also, check out the kicks – shoes are really important to these guys and their friends.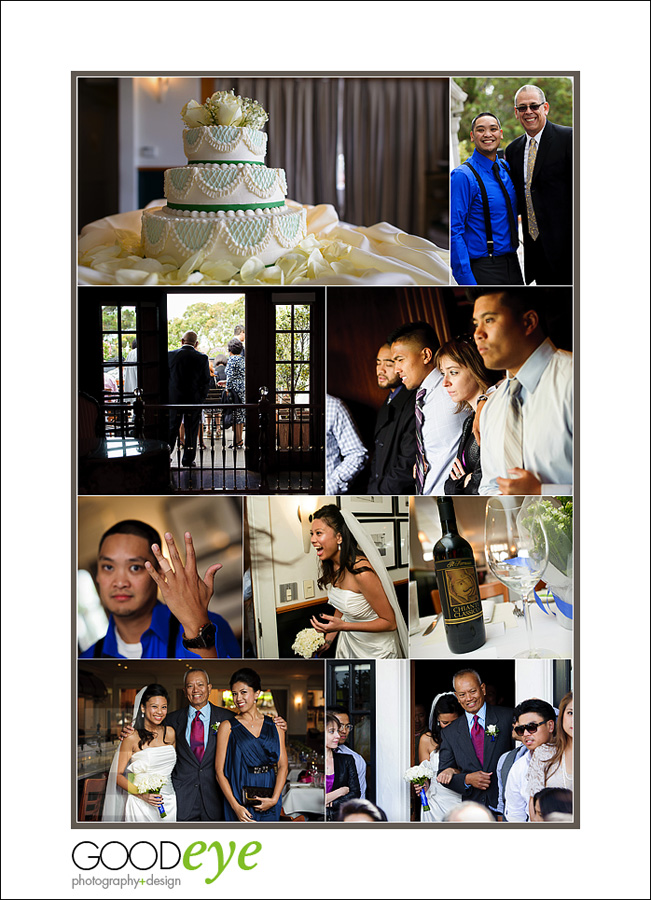 The cake is on display before the ceremony, and we can see proud daddy with his two daughters.

Reality is really hitting Jade, and I think she's feeling really shy being the center of attention. But she locks eyes with her fiance and a beautiful smile spreads across her face. All will be well.


The open patio deck at Il Fornaio is totally packed with people – I was lucky to get up front when I did!


A few group photos after the ceremony, then a quick first dance and the couple is eager to meld into the crowd.


Some creative ring shots and other details.


Some kids showing off the fans, and the B&G show off their vintage kicks.


cutting the cake, then some really heartfelt toasts from friends and relatives. How special these two are to everyone here is plain to see.


Thomas' brother made an especially touching speech. There were quite a few tears at this point.


Money dance!




Drinks are flowing, and the dancing is getting crazy. Is that Gangnam Style I hear? Yes. Yes it is.


Fun, festive, and touching. Congrats guys!
Planning a wedding in Carmel, California?
Bay Area Destination Wedding Photographer Chris Schmauch wants to shoot your big day! (831) 216-6210
If you haven't already, feel free to review our portfolio site, browse past weddings, check our romantic engagement sessions, follow our business on Facebook (like us while you're at it!), or read our awesome Yelp reviews.