I had such a lovely time with Renee and Zak's San Francisco City Hall engagement session that I simply couldn't wait for their wedding day to arrive. They are such a cute couple, and I knew they'd have amazing details set up at the Olympic Club for the reception (I wasn't disappointed). Keep scrolling down to get the highlights of the day in just a few photo boards – or if you want to see all 1,000+ photos jump over to www.GoodEyePhotography.com. Enjoy!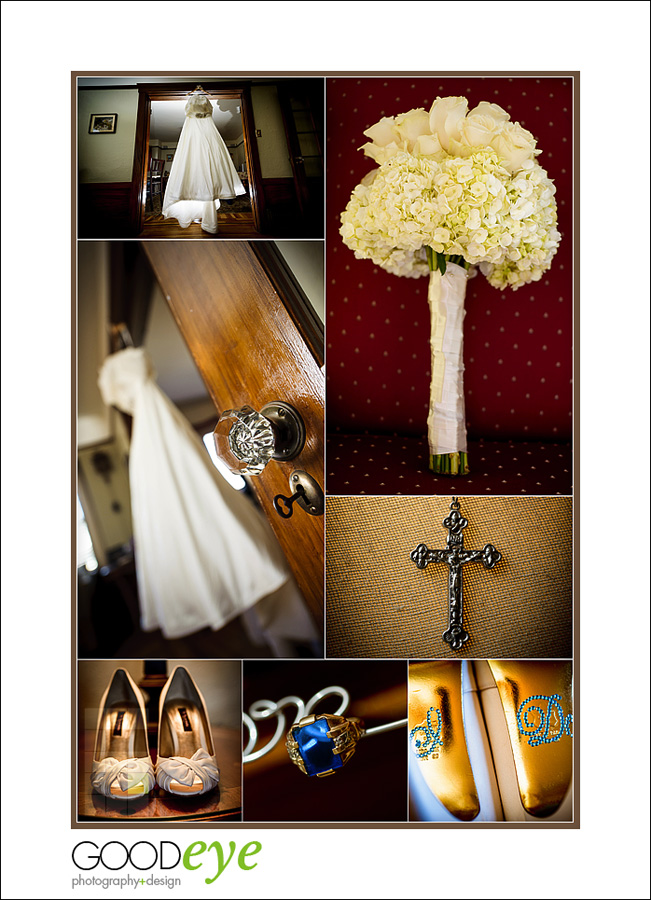 My talented second shooter Sam Fontejon and I met up with Renee in the morning at her parent's house in San Francisco. There's lots of little details and furnishings in the house that made it so much fun to capture details – jewelry, shoes, flowers, and of course that beautiful dress! Check out that "something blue" ring – stunning!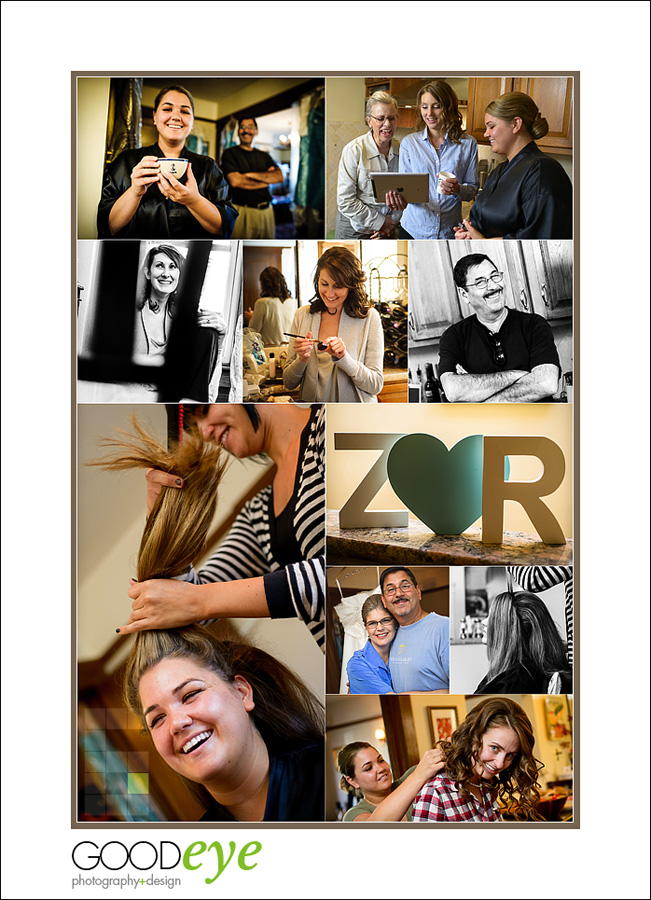 The mood was relaxed but the excitement was building as Renee and her girls got their hair and makeup done. How about those wood cutouts of their initials? Too cute.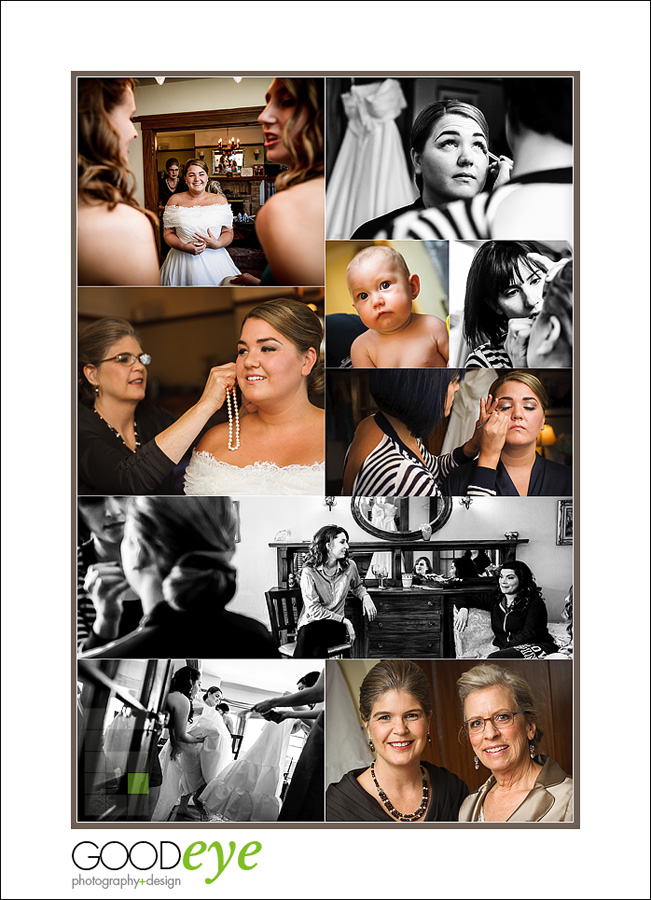 Some finishing touches and it was time to get that dress on – wow she really made it rock. 


Posing with the Rosary, and Dad gets his boutonniere fitted jsut right. 


The bridesmaids are lookin' spunky in their Tiffany-blue dresses. 


This was my first ceremony at Saints Peter and Paul church in San Francisco. Just as I arrived, a flock of birds flew over the church – the architecture and overall view from the outside is breathtaking. Then you walk inside and you're just blown away. I'm so glad we were able to go in the balcony above, the view is amazing from up there.


Plenty of room at the front for this bridal party. 


Dad's vintage Chrysler was a great way to ride from place to place – and it makes for a damn good prop for the bride and groom formals!


The Olympic Club is basically a golf course and country club. The views from the top of the hill next to the main building are expansive.


Killer veil over the heads shot. Love it.


The bridal party enters and we move into the first dance, then the father/daughter and mother/son dance.


I think the cake matches the bridesmaid dresses. Yes, yes it does. Amazing details, just as I expected.


Some emotional toasts from the bridesmaids and some candids as the couple makes their way around.


I'm able to steal the couple away for a few more bride and groom formals just outside the reception hall. Also, I borrowed their rings to get some nice detail shots of them.


Bouquet and garter toss time!


Is that Gangnam Style I hear? Yup, it's a wedding song mainstay. For now. These guests have some moves!


Karaoke time, the Chrysler at night, and… a mexican wrestler-guy. Not sure where that came from, but we'll take it!!


Zak's boys pick him up as the dancing gets a little crazy. Fun, fun, fun time. Thanks for looking!
Planning a wedding at the Olympic Club in San Francisco?
Bay Area Destination Wedding Photographer Chris Schmauch wants to shoot your big day! (831) 216-6210
If you haven't already, feel free to review our portfolio site, browse past weddings, check our romantic engagement sessions, follow our business on Facebook (like us while you're at it!), or read our awesome Yelp reviews.