After braving through a super-windy engagement session at three-mile beach in Santa Cruz, I knew Virginia and Noel could handle anything nature threw at them on their wedding day. Luckily mother nature was kind, offering up a gorgeous, calm day at Stewart's Cove Beach in Carmel, California. Read on for the highlights of this intimate beach wedding, or jump over to www.GoodEyePhotography.com to view and order from the 600+ photos I've got there.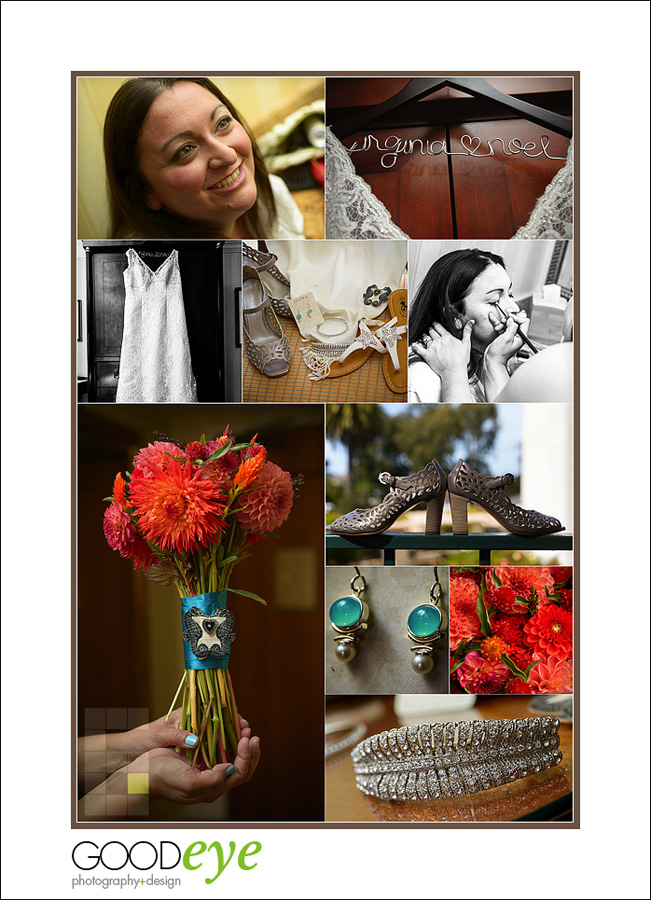 BothVirginia and Noel were getting ready in separate suites at the Monterey Plaza Hotel. It's a luxurious venue with breathtaking vistas, not to mention the front-door access to downtown and Cannery Row. Once I met up with Virginia I immediately started with capturing the details – flwoers, jewelry, shoes, etc.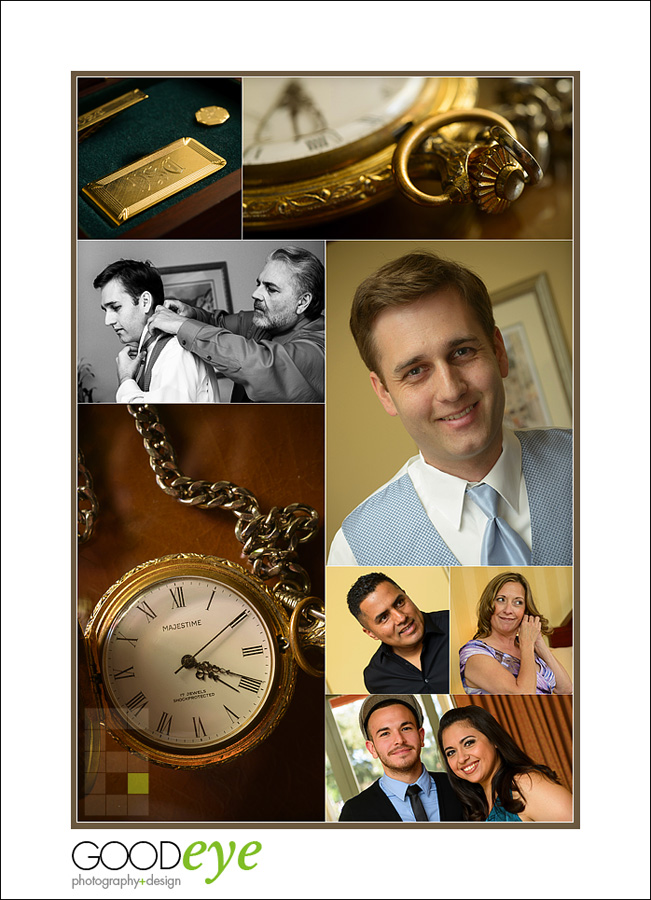 After spending a little time with Virginia I went up to check on Noel was doing. He was hanging out with his dad, pretty much ready to go. I took some neat photos of a family heirloom pocketwatch that Noel had just received from his dad.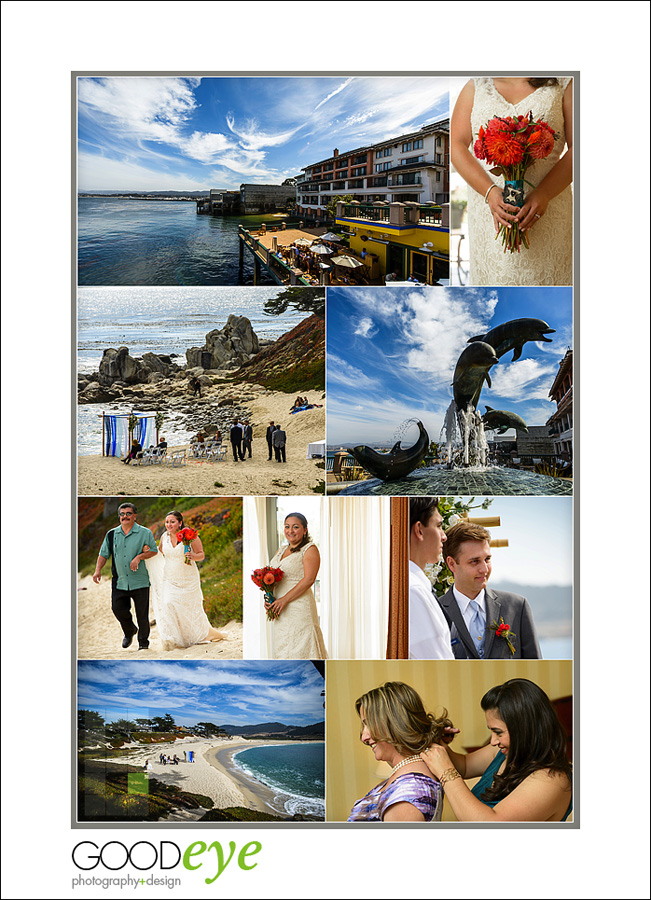 A few photos of the view from the Monterey Plaza Hotel and we're off to Stewart's Cove beach. When I got there everyone was there and ready to go. All 14 of them. Did I mention this was a small wedding?


The officiant did a wonderful job with his dynamic, yet not-too-lengthy ceremony. 


Nice view for your wedding – this is what 90% of brides say they want, but almost never get.


Some nice formal portraits of the bride and groom.


Some family formals and more B&G formals.


After the ceremony and photos, we all drove back to Monterey to Montrio Bistro – a lovely restaurant where the top floor was reserved for our private wedding party. It was totally mellow, comfortable and the food was awesome. 


It was a little strange capturing candids of such a small group of people, but I'm happy with how they came out.




Some neat props for the rings. Loved the flower decorations. I hope you enjoyed these photos as much as I enjoyed capturing them.
Planning an intimate beach wedding in the Monterey / Carmel / Santa Cruz area?
Bay Area Destination Wedding Photographer Chris Schmauch wants to shoot your big day! (831) 216-6210
If you haven't already, feel free to review our portfolio site, browse past weddings, check our romantic engagement sessions, follow our business on Facebook (like us while you're at it!), or read our awesome Yelp reviews.