This shoot is part of a series of portraits I'm doing for the Community Foundation of Santa Cruz County. The intent is to spotlight outstanding community members that selflessly give their time and resources to the foundation and their community at large. This portrait was shot on a landing in the stairwell of the foundation building – and I love how the multiple lights add depth and shadow. Curtis is practically a local celebrity, and can be spotted around town in his colorful pickup as he collects clothing and other items for the victims of Hurrican Katrina. I believe he drives back and forth across the country several times a year delivering his good will. Also, you probably won't see him without his signature cowboy hat, red handkerchief and blue denim overalls. Super-nice guy, thanks for all you do Curtis! Follow his good deeds on his website: www.followyourheartactionnetwork.com/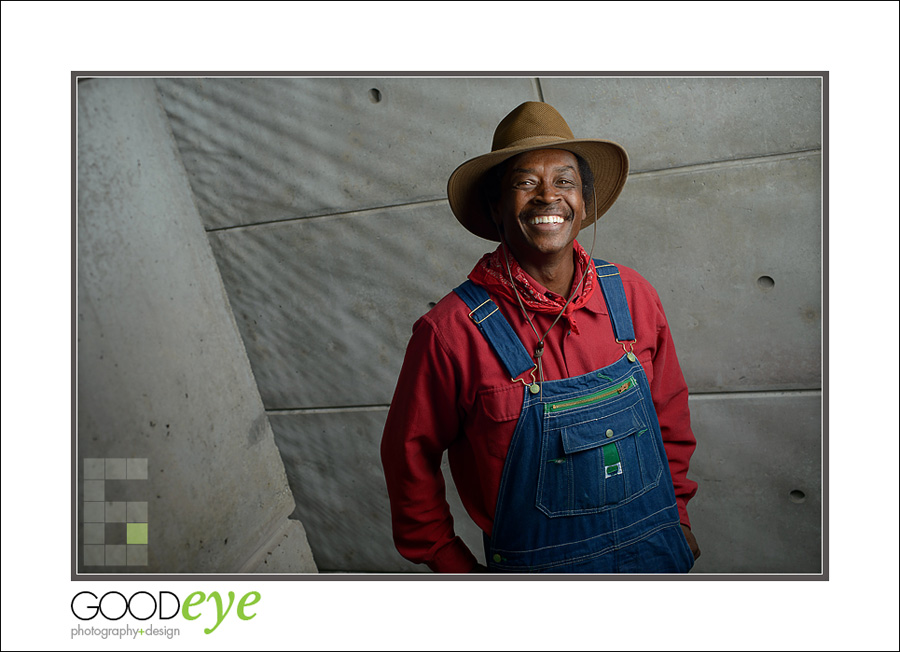 Looking for a business portrait/headshot photographer in Aptos?
Bay Area Photographer Chris Schmauch makes sure you look your best!
Call (831) 216-6210 for serious inquiries only.
If you haven't already, feel free to review our portfolio site, browse past portrait sessions, follow our business on Facebook (like us while you're at it!), or read our awesome Yelp reviews.