Kelly + Ryan = Sexy Awesomeness. I met with Kelly last year about her unconventional wedding plans, and we ended up talking for a couple hours about her vision for her big day, and we really connected. The next time we met was for their Panther Beach engagement session, which was fun, sexy and a little crazy. There was rock-climbing and acroyoga involved – I'll let the pictures speak for themselves. Let's just say I ended up with about twice as many "keepers" as I'm used to for that type of session. Fast forward to October 13, 2012 and it's W-Day at Dancing Deer Farm in Templeton, California (Disclaimer: the deer here do not, in fact, dance – to any form of music as far as I can tell). Scroll on for more, or visit www.GoodEyePhotography.com for all 1,000+ photos.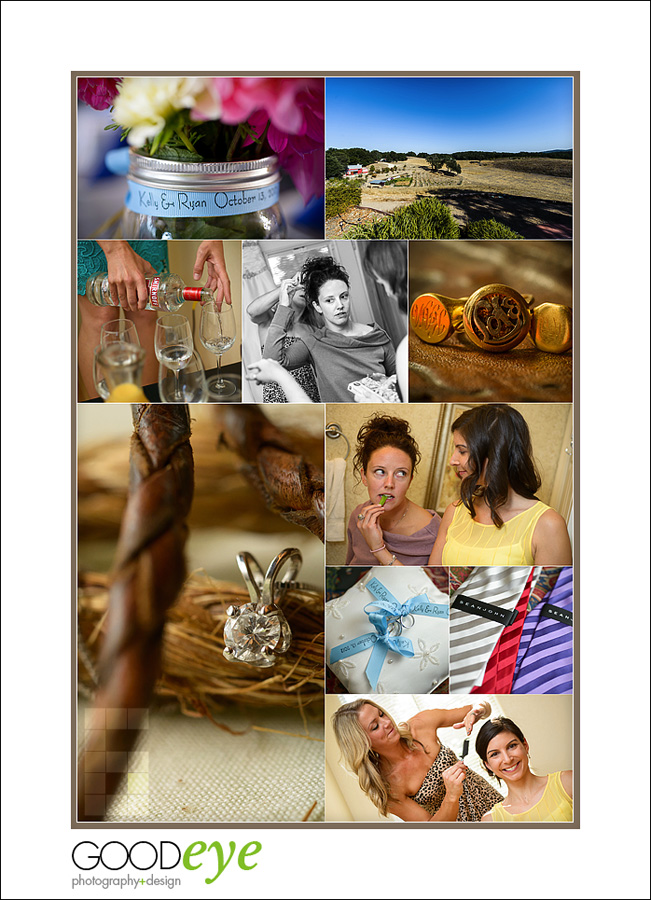 Kelly and her ladies getting ready in the "Hacienda" which is a house on the property. I found some cool farm props to shoot jewelry with.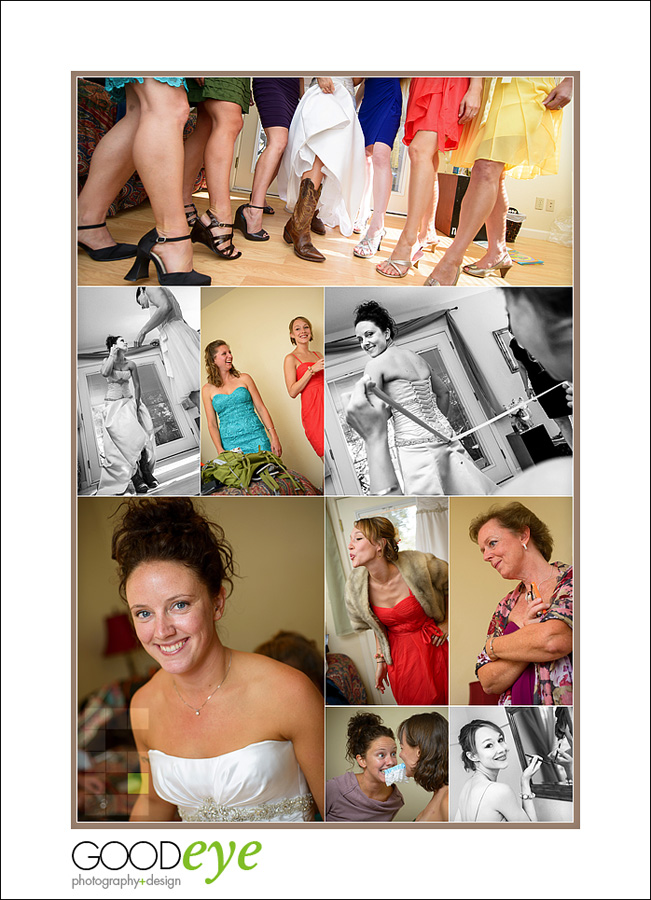 Different colors for each bridesmaid? Check. Bride's cowgirl boots? Check. Playing teeth-tug-o-war with the garter? Check, check, check!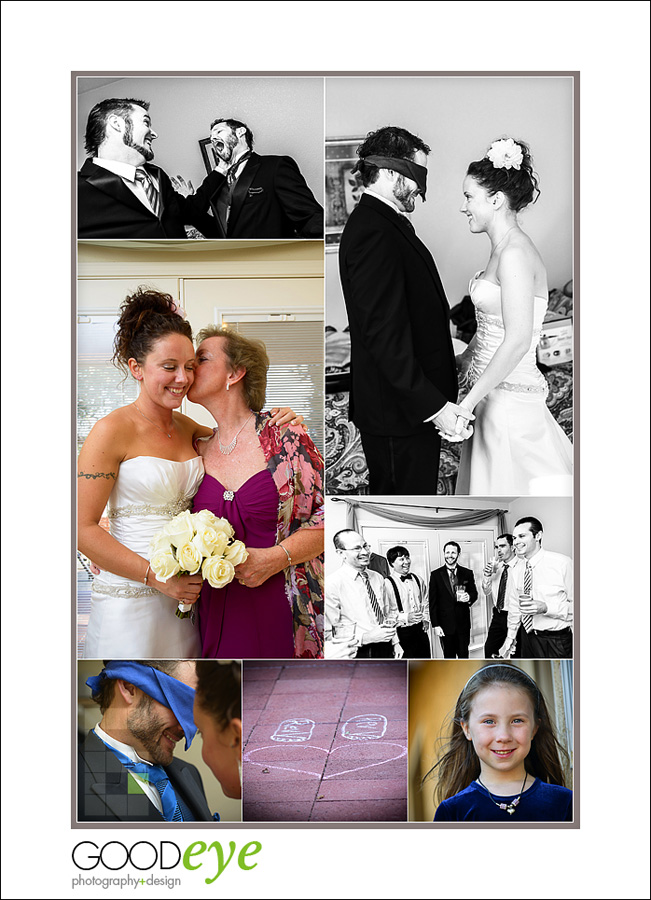 This is a cool play on the "First Look" – usually I stage it so the groom will turn around at my signal so he can check out his bride before the ceremony. However, the blindfold wasn't allowed to come off Ryan – the first look was all for Kelly, and I gotta tell ya, it really added to the suspense and intimacy. It's a cool option if one person wants to see beforehand, and the other wants to wait til the ceremony. 


The guests encircled the bride and groom for the standing ceremony. Ryan is excited to finally lay his eyes on his bride!




Sealed with a dipping kiss! It was quite windy outside, but we got a bunch of formal portraits done anyway. Still diggin' all those colors.


You can see the property in the background – it really is quite beautiful and rustic.


The food was provided by KunFusion Kulinary – delicious asian fare disguised as a taco truck!




The decorations were all made by Kelly and friends the night before – I think they did a great job!


A romantic moment outside the barn – and some speeches.




Some parent/offspring dances and then Kelly and Ryan show off their rehearsed ballroom dance moves!


Gettin' funky on the dance floor. I see some past wedding clients as guests…


Hey Ryan, the garter is down. There. This may take a while…


I'm always looking for creative ways to show off the rings. Like these?


I love love love the custom pint glasses they made – I've got one in my cabinet now. Plust the fingerprint tree is super-cute. Kelly closed the evening with a special song she sung just for Ryan. She was nervous about performing, and it was a "maybe I'll do it" addition to the itinerary. I'm so glad she did, it brought tears to Ryan's eyes (and others!). So special.
Planning a wedding at Dancing Deer Farm in Templeton?
Bay Area Destination Wedding Photographer Chris Schmauch wants to shoot your big day! (831) 216-6210
If you haven't already, feel free to review our portfolio site, browse past weddings, check our romantic engagement sessions, follow our business on Facebook (like us while you're at it!), or read our awesome Yelp reviews.