Last time I saw Jen and Steve was when they met me for their Capitola Beach engagement session. They were a lot of fun that day, so I was looking forward to their Eagle Ridge wedding in their hometown of Gilroy! My associate Sam Fontejon and I met at Jen's house that morning, along with two lovely videographers Aubrea Felch and Alex Wong. It was a media circus, but we all managed to capture our stills and video without too much crossing of streams. I then sent Sam off to hang out with Steve and the groomsmen. Scroll down for the highlight of the day, or click over to www.GoodEyePhotography.com to view/order all 1,000+ photos.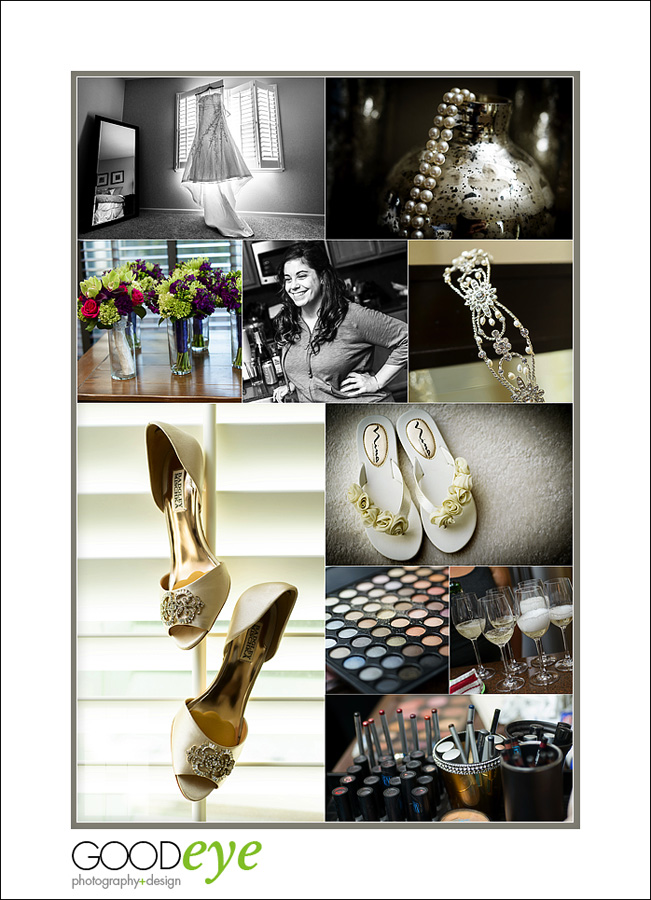 The rings weren't available, but I did my best to shoot all the other details when I first arrived. I find that's the best time, especially if most of the ladies haven't had their makeup done yet!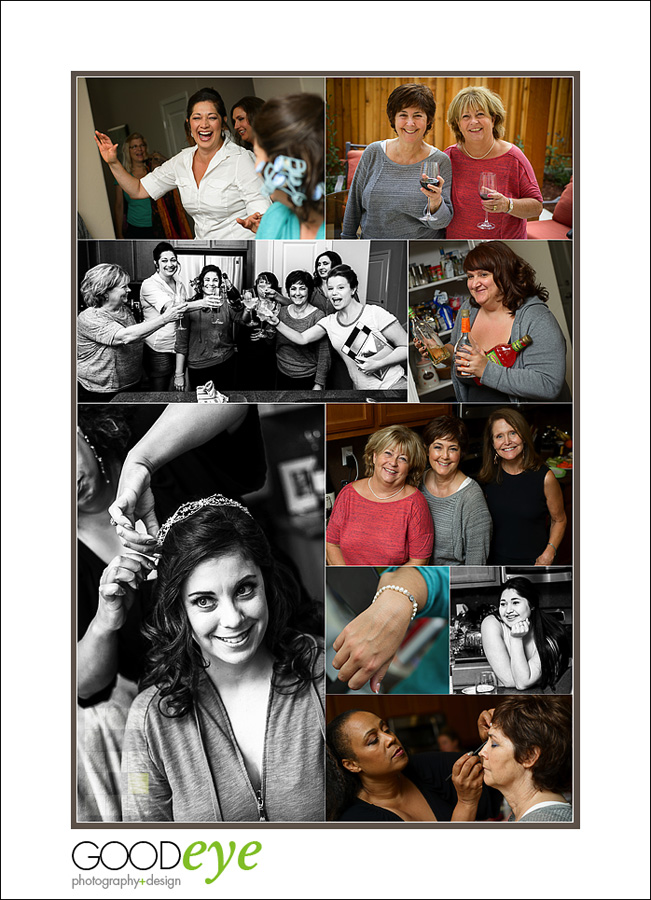 The atmosphere was fun and lively, and the beverages were flowing (to ease the tension of course!).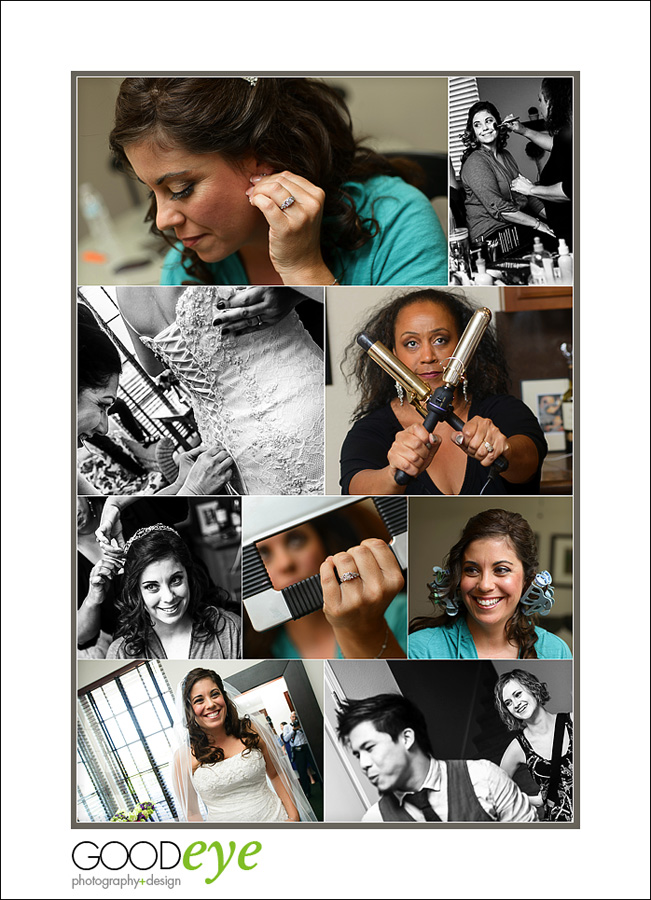 Some hairstylist kung fu, and the bride gets strapped in!


We're at Eagle Ridge now – the bride and groom are absconded to their respective suites across the hall from one another to finish getting ready.  Jen looks stunning in her dress and veil. Steve is also dressed to impress.


I arrange the guys in classic goose formation. I just made that up but it makes sense in my brain. These pre-ceremony bridal party formals were shot on the back patio of Eagle Ridge / Wedgewood where you can see the golf course in the background.


Jen is escorted down the outdoor aisle by her proud papa. Steve's eyes are tearing up seeing Jen in her dress for the first time.




A brief, but beautiful ceremony ends with a romantic kiss. 


Some wild turkeys try to get up in our stuff. So I shot them. With my camera. We proceeded with the formal bridal party portraits, sprinkled with a little Coors Light for effect.


Steve's Chevelle made for an excellent prop for these bride and groom portraits. The reflection shot is money.


The veil over the groom's head can be cheesy, but you have to remember, just because you've done it a thousand times, it's their first time, and therefore totally appropriate (if not original). Also, some cute decorations.


Well-lit indoor candid portraits – my specialty.


Beautiful toasts merge into the first dance. 


I adore Steve's mom's face – she's bursting with pride.




Some cool detail shots, and I get to photograph the rings finally. The pink/blue shot is one of the decorative led wall lights, and my second shooter Sam came up with the idea. I told him it wouldn't work, but he tried anyway. So I tried. And wouldn't you know it – pretty cool! Two brains are usually better than one 🙂


Some epic dancing before an end to the perfect day. Hope you enjoyed my photos.
Planning a wedding at Eagle Ridge Golf Club in Gilroy?
Bay Area Destination Wedding Photographer Chris Schmauch wants to shoot your big day! (831) 216-6210
If you haven't already, feel free to review our portfolio site, browse past weddings, check our romantic engagement sessions, follow our business on Facebook (like us while you're at it!), or read our awesome Yelp reviews.