Monica and Danny found me online, and although I don't shoot a ton of newborn portraits every year, I consider each job I take on a blessing. If you work with a newborn that's only a couple weeks old, they are really pose-able, and sleep through practically anything as long as their environment is really warm and comfortable. I think Breanna was about six weeks old when we took her portraits, so getting her to sleep was a challenge, and any complicated posing just wasn't going to happen. But we weren't trying to be Anne Geddes here, we just wanted to get some great photos that capture this moment in the new family's lives, and to that end, we were successful. We tried a variety of outfits, accessories, and bedding materials, and shot exclusively on mom & dad's bed. We had the heater going – to the point of being uncomfortable for adults – but nice and cozy for Breanna, who did, after a time, fall asleep. Enjoy this selection of my favorite newborn photos from our San Jose session below, feel free to comment.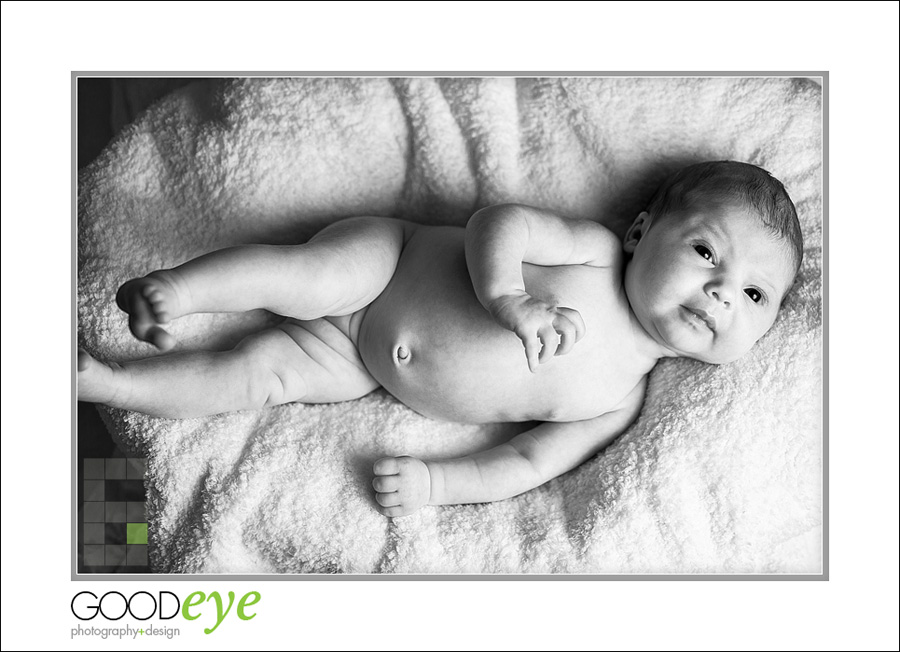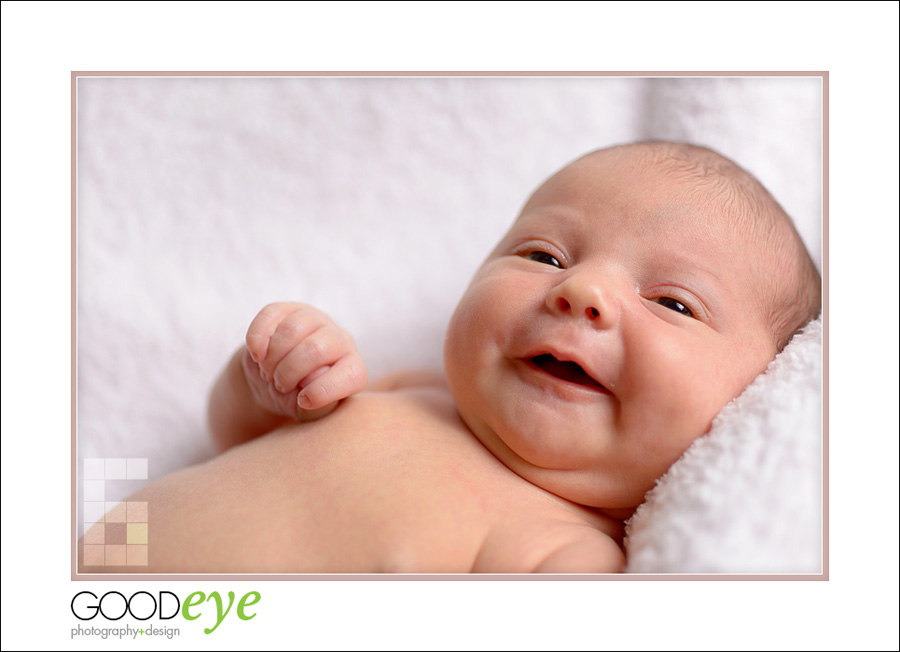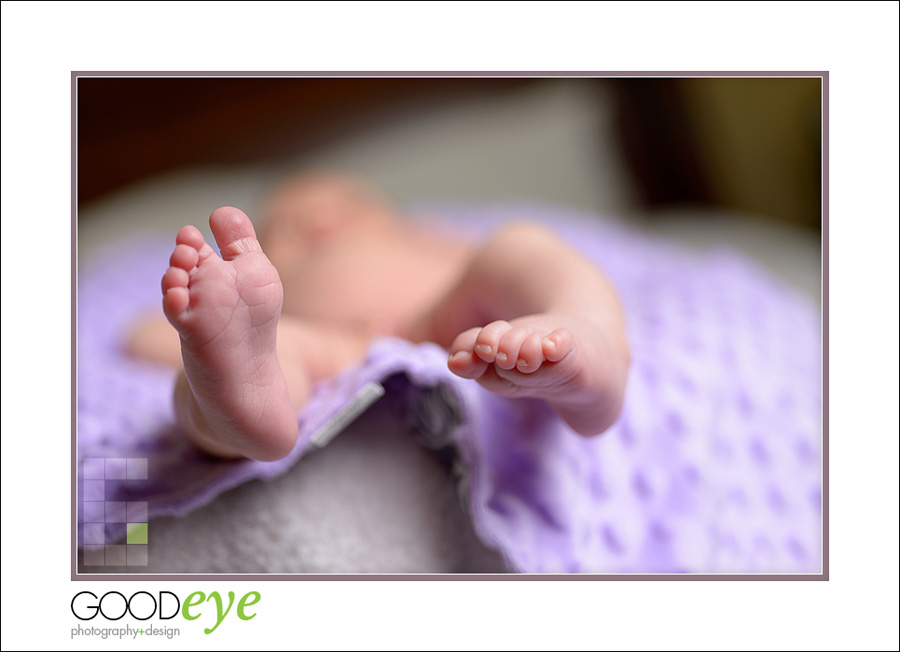 Looking for a newborn baby photographer in the Bay Area?
San Francisco / Bay Area Portrait Photographer Chris Schmauch makes sure your family looks great!
Call (831) 216-6210 for serious inquiries only.
If you haven't already, feel free to review our portfolio site, browse past family portrait sessions, follow our business on Facebook (like us while you're at it!), or read our awesome Yelp reviews.