There are so many amazing locations in the Santa Cruz area to shoot, and Chandra and Jason found they really connect with Wilder Ranch, a collection of old houses, barns and fields comprising the farming property of the Wilder family. It's now a historical preserve and part of the State Park system. Most people come to the Santa Cruz area for beach-like photos, but if you're even a little bit "country," you'll appreciate all that Wilder Ranch has to offer. The grounds are well maintained, but there's still plenty of weathered wood walls, rustic horse stalls, old-style wooden fencing, and general feeling of Americana to satisfy the most discerning inner-cowboy. I met Chandra, Jason and their adorable kids Ahnise and Sterling in the Wilder Ranch parking lot. As a photographer, I'm always on the lookout for interesting locations, trying hard to find new spots even at locations I'm intimately familiar with from past shoots. The weather, the lighting, the time of year, and of course your subject are all dynamic elements that make each photo session completely unique. The family of four were all happy to participate, and do everything they could to ensure great photos – definitely a god-send compared to temperamental toddlers! We had an enjoyable time exploring all that Wilder has to offer – enjoy a selection of my favorites below.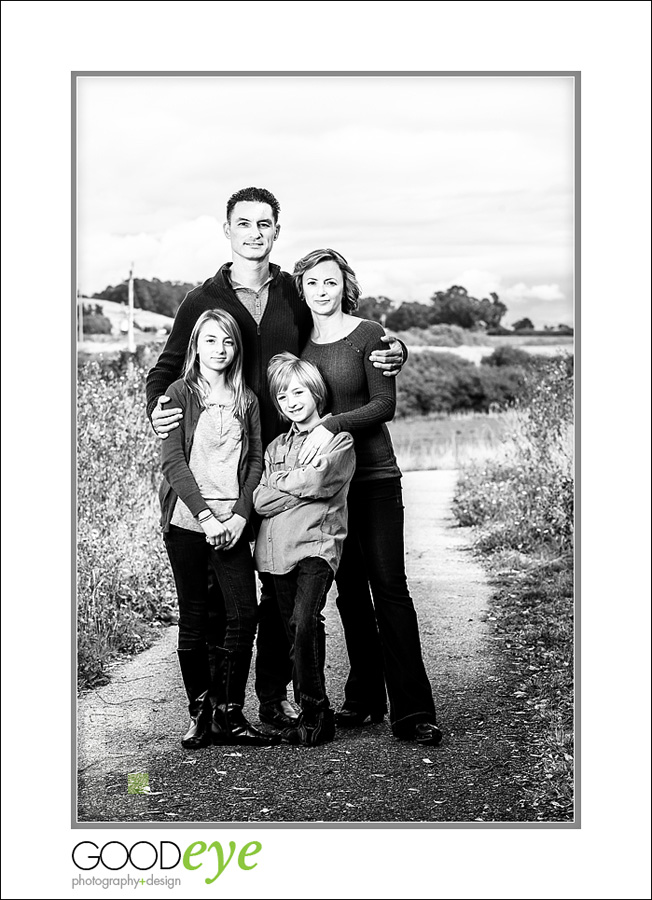 The family of four standing on the path that leads to the Wilder Ranch buildings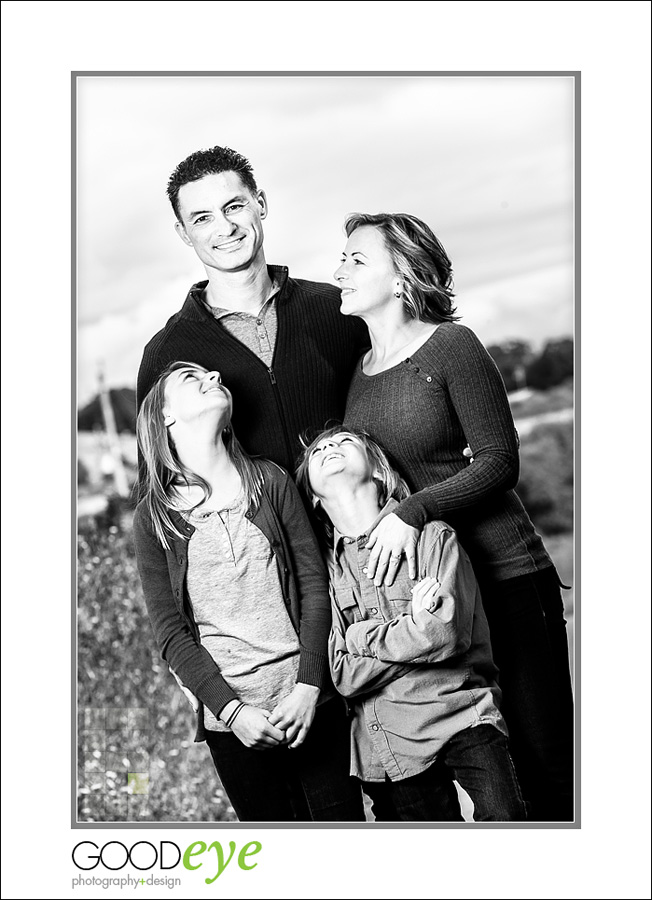 Aww, adoring children haha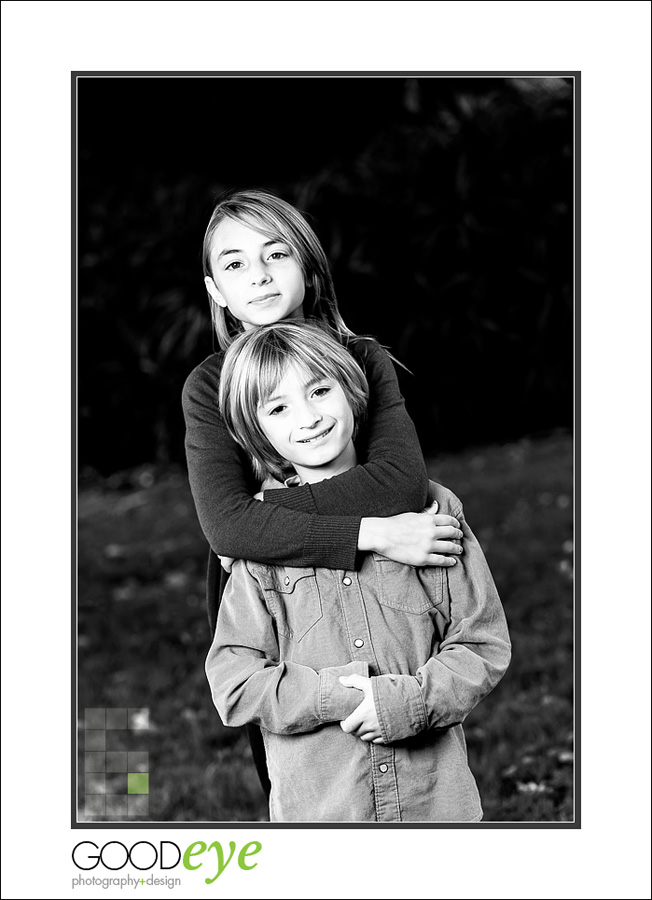 Not shown: $5 bribes to each for physical contact (j/k!) 








Nice portrait of Chandra, Jason and kids under one of the large trees on the front yard of Wilder Ranch


Kids can't help but climb these trees. I say go for it!





Awesome wall of distressed wood


Ewwww, kisssiinnnggg….


Nicely framed shot of the family in this open horse stall inside one of the Wilder Ranch barns








Cute shot of father and son showing off their horns


The kids catch and hold "Blossom," one of Wilder Ranch's farm kitties – she's used to it, though. I'm sure she earns her keep catching pests all day.






I love this spot – neat fence, green grass, and neat background. 


Another lovely portrait of the family of four


One of my favorites – I love the dynamic pose, the lighting and the textured background. Everything is in perfect balance here.






This is part of a bike path that runs under the highway – often bikes will come tearing down so I have to be ready to move everyone quickly!!








Ahnise is a lovely girl, I love this shot of her


Sterling clearly has tons of personality, so I consider this natural smile a personal triumph.


Jason looking confident – a CEO portrait if I ever saw one.


Chandra looking great – and maybe a little relieved that her kids were well-behaved after the family portrait session?
Looking for a family photographer in Santa Cruz?
San Francisco / Bay Area Family Portrait Photographer Chris Schmauch makes sure your family looks great!
Call (831) 216-6210 for serious inquiries only.
If you haven't already, feel free to review our portfolio site, browse past family portrait sessions, follow our business on Facebook (like us while you're at it!), or read our awesome Yelp reviews.