Sometimes the wedding day just get a little too busy, too crazy, and there's just not enough time to get those beautiful bride and groom portraits. Lauren's dad has a beautiful property in the Santa Cruz mountains, replete with lush garden "rooms," redwoods, vines and even an odd antique bed frame thrown in there. We wanted to take our time exploring the property without 100+ guests roaming the grounds, so we picked this beautiful October day to do so. Lauren got a new bouquet made up, put on the dress (see they *can* be used more than once!!), and Graham did likewise (donning a suit, not a dress).  We had a lot of fun with this post-wedding bridal session, and I hope the photos prove it. My favorite part was near the end of the session – we were under an apple tree and inspiration struck me. I ran back to the main house and asked Lauren's dad for one of his rubber snakes he keeps on the roof (do you have to ask?). Anyways, we did a little Adam and Eve temptation shoot with the apple and snake; very evil, and very good. Here's my faves from the session, you can check more at www.GoodEyePhotography.com.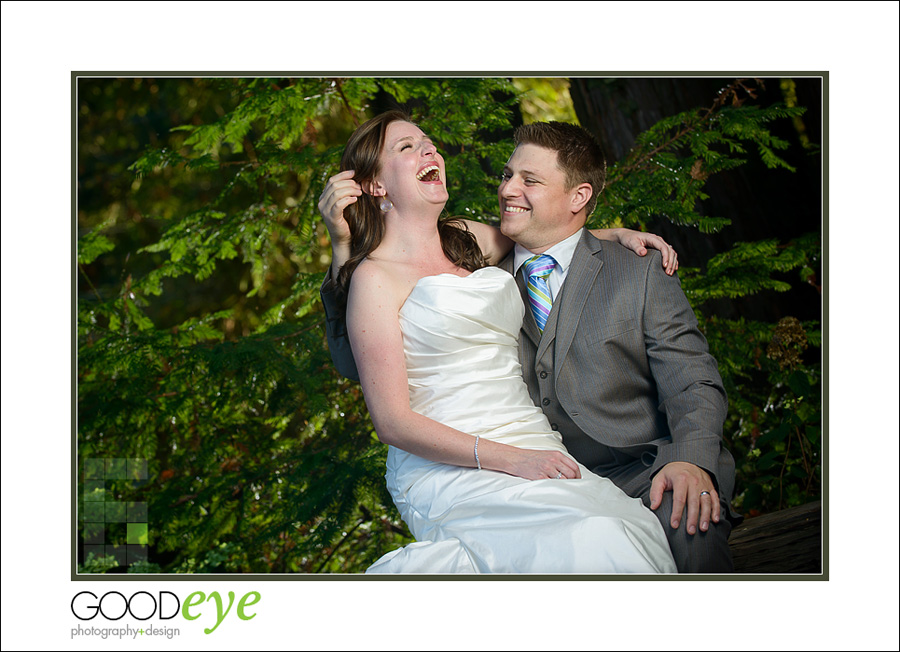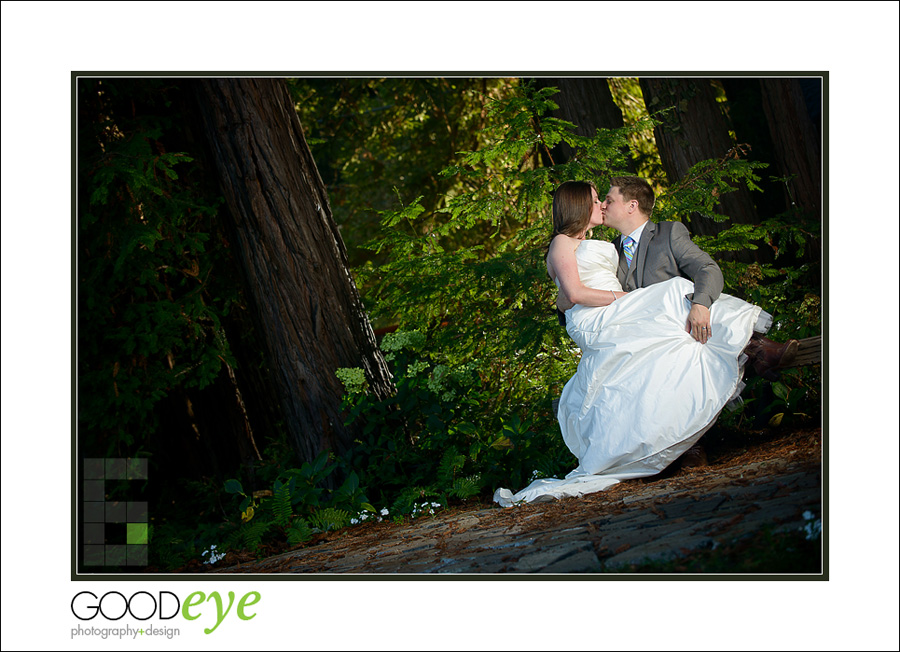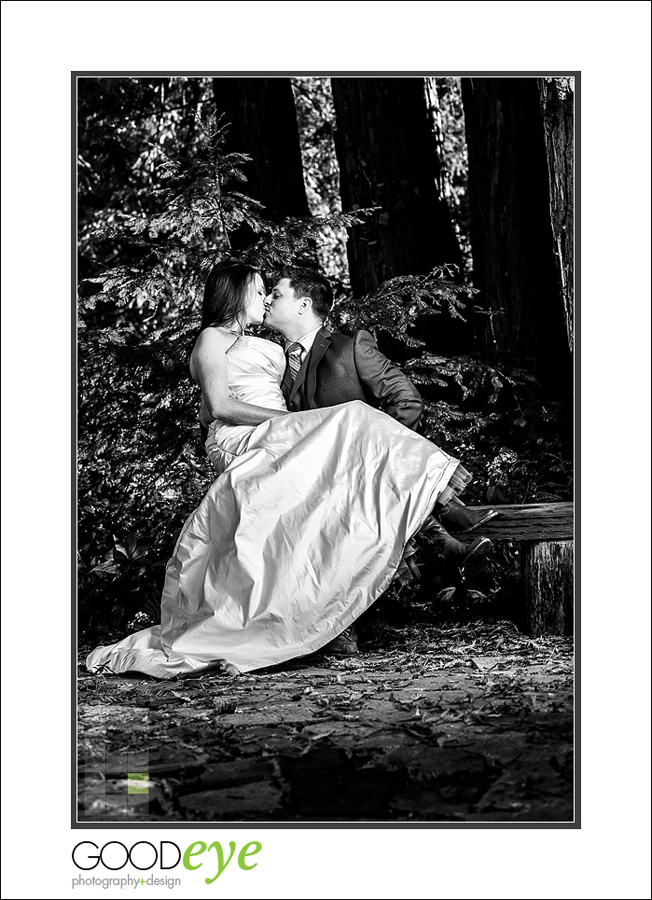 Looking for engagement photographers in Santa Cruz, California?
San Francisco / Bay Area Wedding Photographer Chris Schmauch would love to shoot your engagement session!
Call (831) 216-6210 for serious inquiries only.
If you haven't already, feel free to review our portfolio site, browse past weddings, check our romantic engagement sessions, follow our business on Facebook (like us while you're at it!), or read our awesome Yelp reviews.