Megan and Dan contacted me last year about getting some engagement photos taken at the beach when they were in town in January. I'm always a little nervous booking sessions with people that are visiting for a short time, as weather doesn't always cooperate with outdoor photography. All week it's been really cold and windy – the latter being the biggest challenge for my style of photography. But we lucked out tonight, getting some great cloud cover, which helped dampen the wind for a bit. Plus, clouds always add drama to the photos which I absolutely love! Megan and Dan were super nice, and we clicked right away. I hope they have a wonderful wedding this year and find some cool way to use these photos. Check out the rest at www.GoodEyePhotography.com.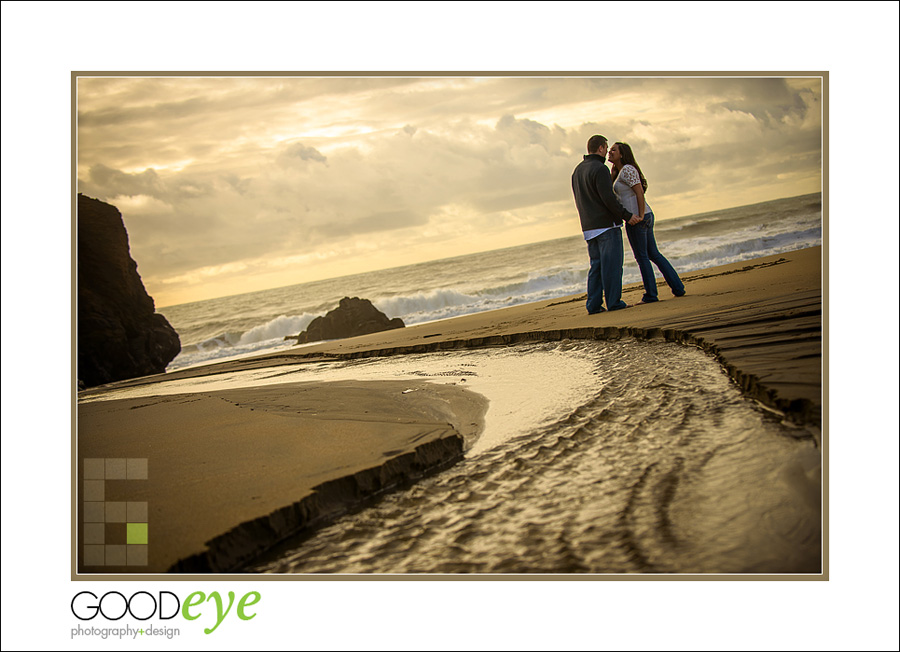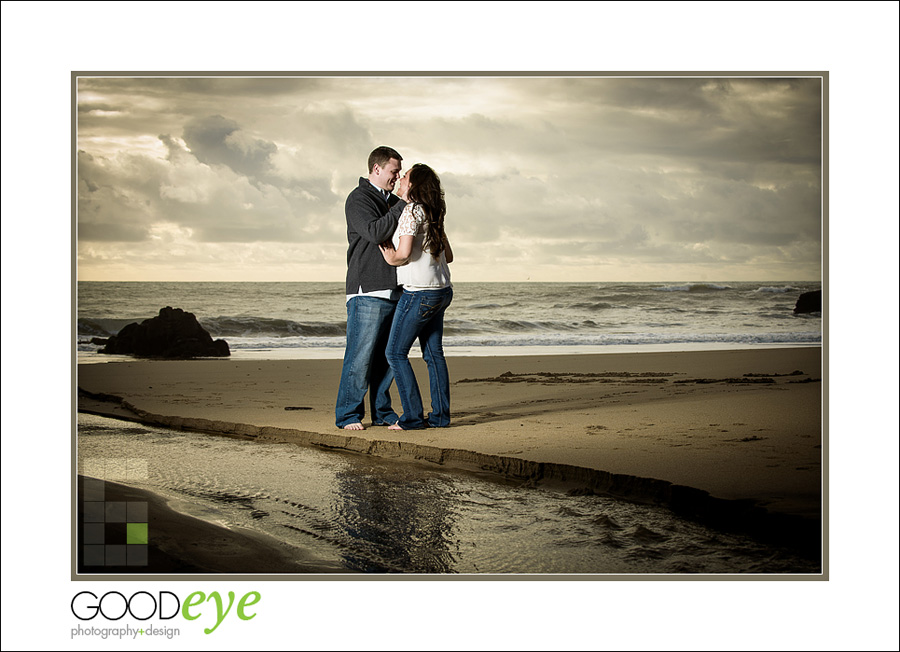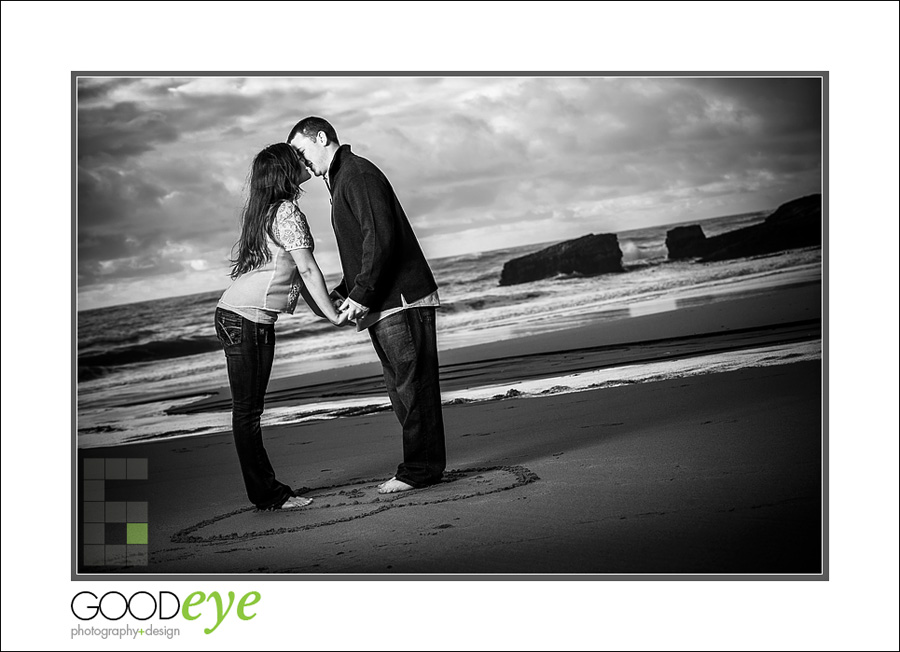 Want your engagement photos taken at a Santa Cruz beach?
San Francisco / Bay Area Wedding Photographer Chris Schmauch would love to shoot your engagement session!
Call (831) 216-6210 for serious inquiries only.
If you haven't already, feel free to review our portfolio site, browse past weddings, check our romantic engagement sessions, follow our business on Facebook (like us while you're at it!), or read our awesome Yelp reviews.