Hidden Beach Park is a special place for this family, being close to home and an easy place to take the kids. There's a big grass field and playground near the parking lot, and it's a quick walk from there through some towering sycamores to reach the beach. For this particular family photo session, we had the grandparents along for the shoot. We stuck to the park and the beach path/overlook, without actually making it to the beach. My favorite series from this session is when Seth and Wyatt were sitting next to each other on the picnic bench. They started trying to tickle each other, which of course was adorable and made for some great photos. Enjoy my favorites below!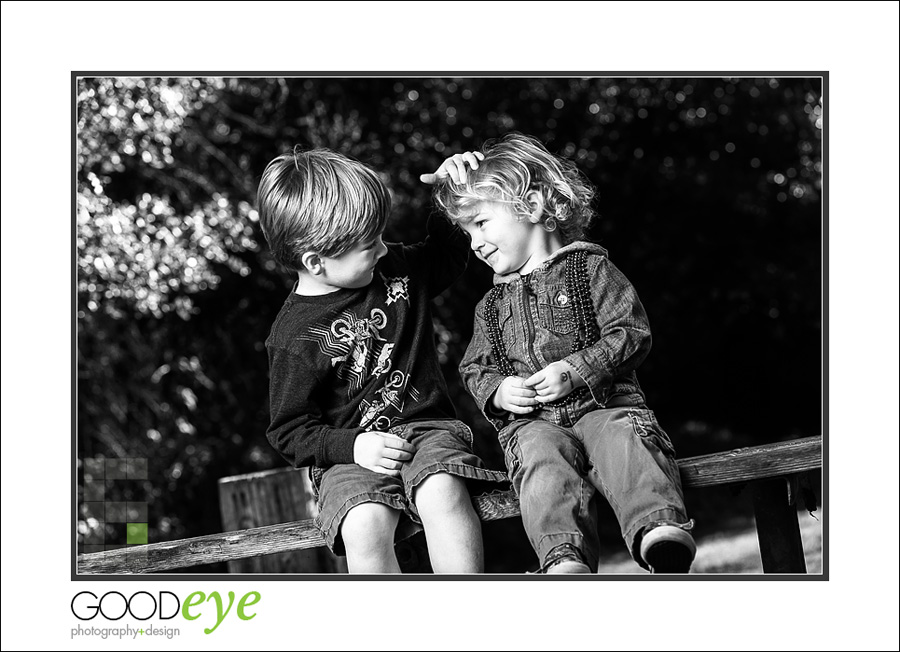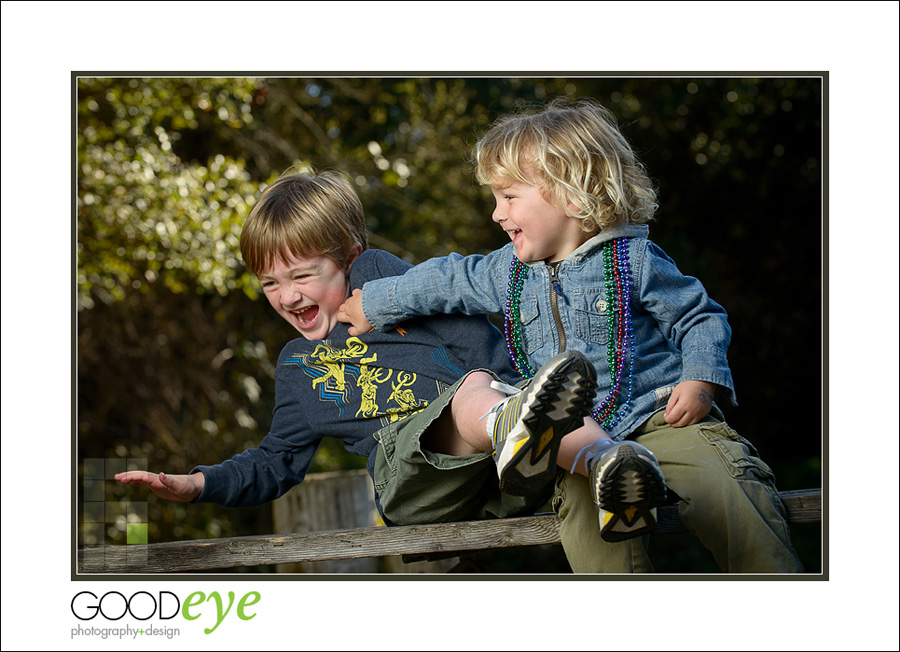 Looking for a family photographer in Aptos?
San Francisco / Bay Area Family Portrait Photographer Chris Schmauch makes sure your family looks great!
Call (831) 216-6210 for serious inquiries only.
If you haven't already, feel free to review our portfolio site, browse past family portrait sessions, follow our business on Facebook (like us while you're at it!), or read our awesome Yelp reviews.