I was contacted by the publisher of Where to Retire  magazine to photograph Pacific Grove Mayor Bill Kampe and his wife Cheryl – possibly for the cover of the publication. I met up with the down-to-earth, friendly couple on Lighthouse Ave. in the heart of downtown Pacific Grove this afternoon. One of the many requirements from the Art Director were "good weather" – blue skies, etc. – that make Pacific Grove look like a desirable place to live. Well it is a desirable place to live, but the coastal weather is not always so agreeable – with stiff breezes and fog or overcast skies being a common forecast. I got into town a little early to scope out where exactly I would compose the couple that would strike the right balance of showing off Pacific Grove's natural and architectural beauty, but still being a portrait of the Mayor and his wife at a glance. This is actually more challenging than you'd think, but preparation equalizes. Luckily Bill and Cheryl were open to leaving me completely in charge, and were up for a fair amount of walking. We explored the downtown area with its distinctive victorian-style architecture, then walked down Grand Ave. to Jewell park (with its cute gazebo and benches), then finally to Ocean View Blvd., the meandering coastal road that has a great view of Lover's Point Park. Bill and Cheryl were great companions and good subjects throughout, and luckily the weather more or less cooperated. Here's a few of my favorites, stay tuned for the May issue of Where to Retire to see the photos printed in this national magazine.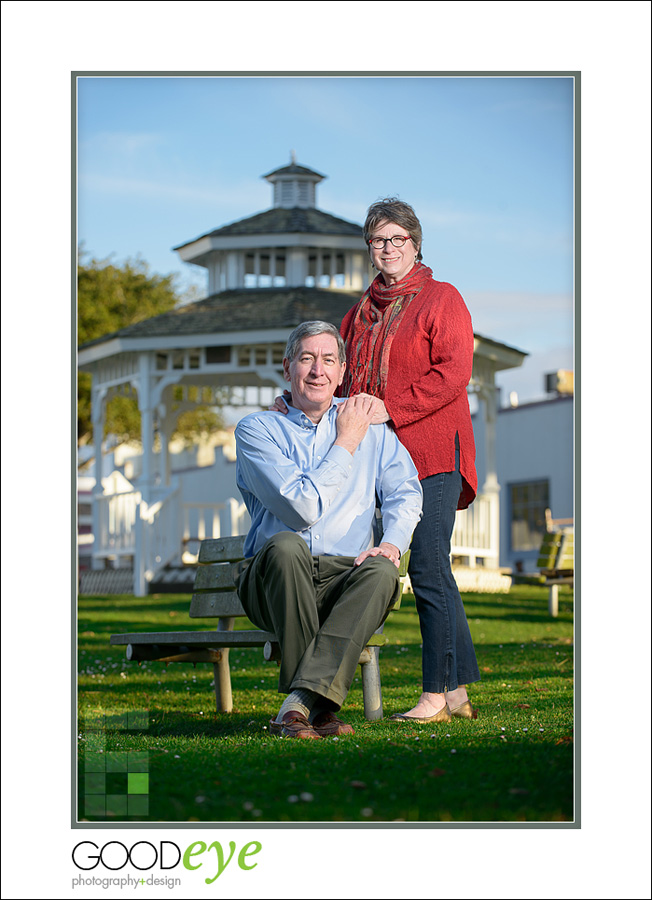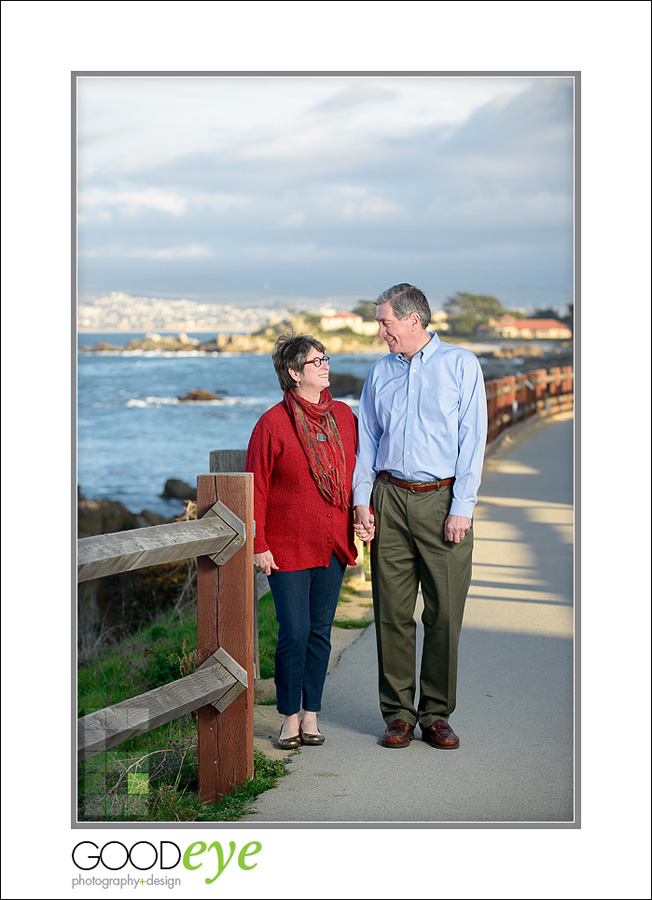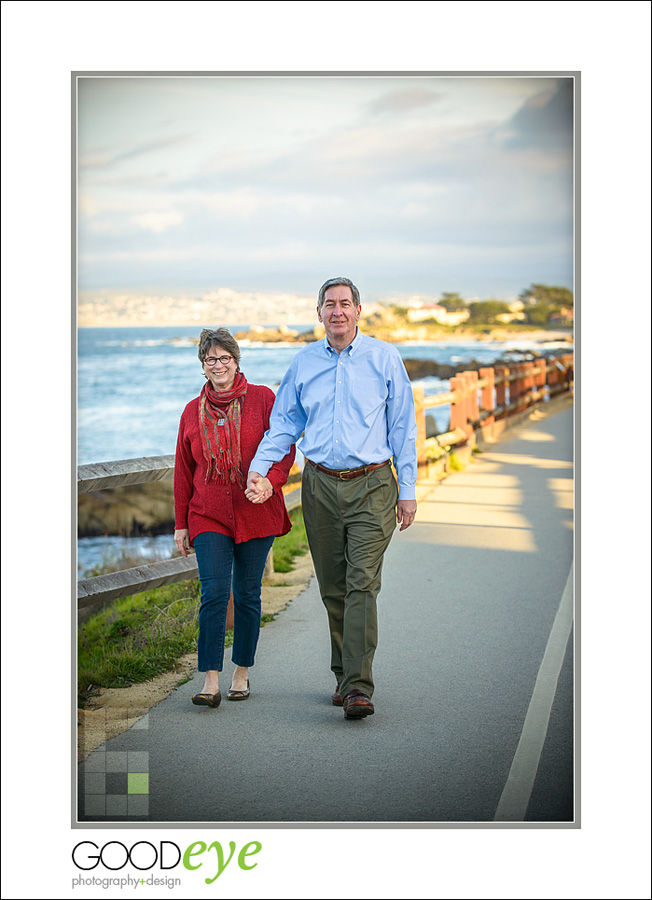 Looking for a local editorial portrait photographer in Monterey/Pacific Grove?
Bay Area Photographer Chris Schmauch makes sure your article is submitted on time!
Call (831) 216-6210 for serious inquiries only.
If you haven't already, feel free to review our portfolio site, browse past portrait sessions, follow our business on Facebook (like us while you're at it!), or read our awesome Yelp reviews.