Anyone who's ever planned a wedding knows it can be simply shocking how expensive everything is. Even the smallest weddings can easily cost $15,000 – the food, venue, and of course professional services such as my own quickly add up, forcing people to ask "Is this really worth it?" To most, the answer is a resounding "Yes" – but to a growing number of couples, an intimate elopement ceremony is the perfect way to seal the deal. The thing is, you don't have to sacrifice quality photography just because you're eloping. In fact, I get to spend WAY more time with couples who elope than I do during a typical 10-12 hour wedding! I get them all to myself for 2-3 hours instead of having to share them with 150 well-wishing family and friends. I'm not selfish, but I do love capturing photos worth printing big and hanging prominently in the house.
Kelly and Nat are one such couple for whom elopement was the perfect solution, and they sought me out to capture every moment. I met them and their officiant at the trailhead to what's known as "Wedding Rock" –  a prominent group of boulders nestled at the edge of a bluff overlooking the ocean and residential hilly areas of Southern Carmel. Ken Robins was their amazing officiant; with two decades of experience, anyone looking to tie the know in the Monterey/Carmel area should check out his website www.CarmelWeddingCeremonies.com. The fog cleared and the wind died down before we arrived, and it all came back after we left. The sun even peeked through after there ceremony, it was just so perfect. After the ceremony and photos on the bluff, we walked down to the beach to explore interesting places to take more photos. Kelly and Nat were all smiles, and I could tell were having a great time. I was honored to be their photographer-of-choice for such an intimate, special time in their lives. There's a bunch more photos and even some video clips of the ceremony at www.GoodEyePhotography.com. Enjoy my faves below.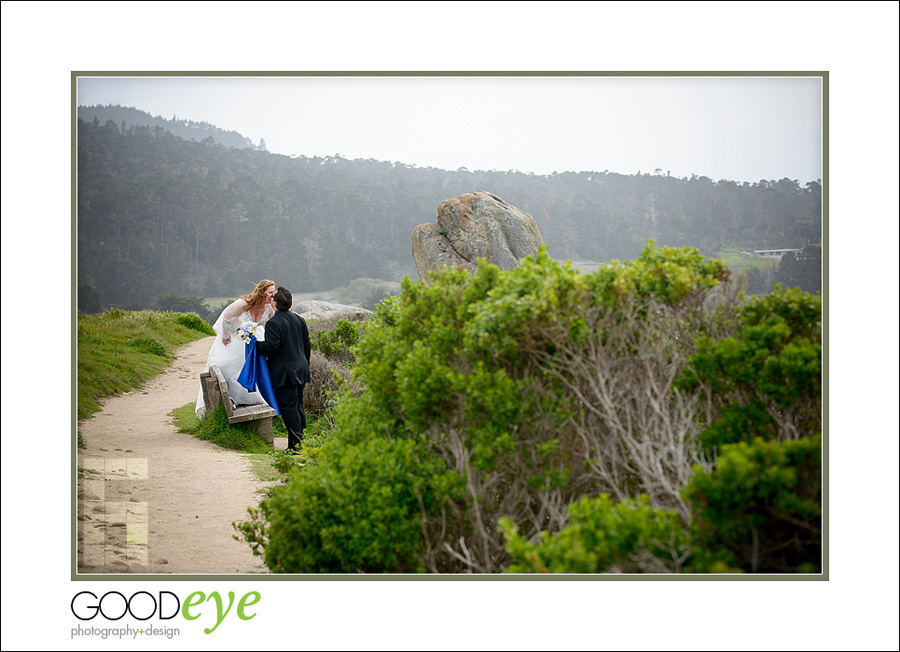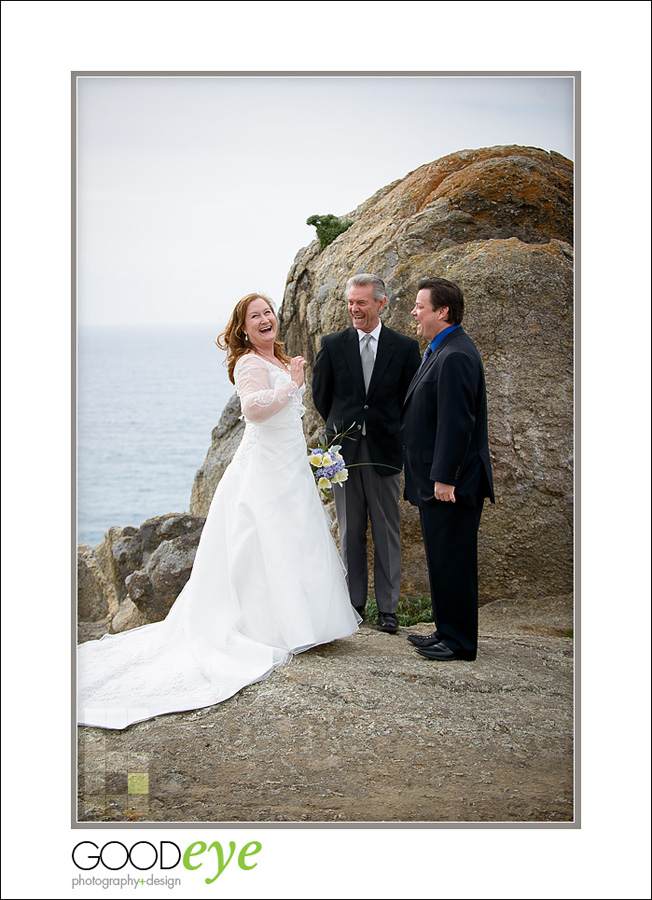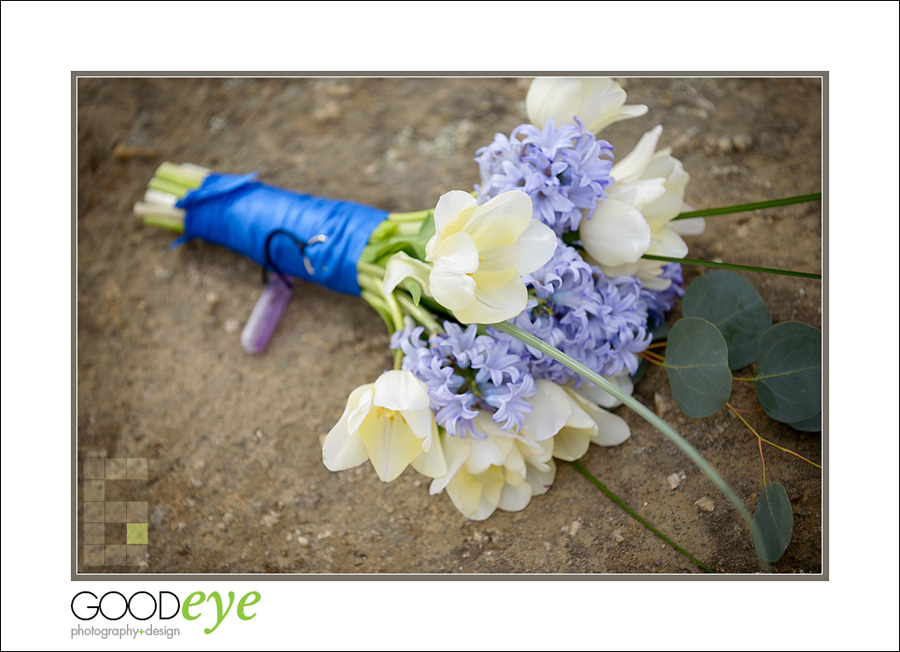 Planning a romantic elopement in the Monterey / Carmel area?
Bay Area Destination Wedding Photographer Chris Schmauch wants to capture the moment! (831) 216-6210
If you haven't already, feel free to review our portfolio site, browse past weddings, check our romantic engagement sessions, follow our business on Facebook (like us while you're at it!), or read our awesome Yelp reviews.