It was a beautiful morning at Capitola Beach, we practically had the ocean to ourselves for this precious maternity photography session with Casandra, Roland and their pup "Hercules." The Captila wharf/pier is an excellent location for portraits, and I almost always start sessions there. The wooden columns make for interesting dynamic elements to the compositions, and the color of the water looks alternatively green and blue from this vantage point. Casandra is expecting her first Baby, and wanted to capture this special time in her life. We had a great time finding good spots and experimenting with poses throughout the shoot. I can't wait to meet the little one in a few months! Congrats guys 🙂 More pics at www.GoodEyePhotography.com.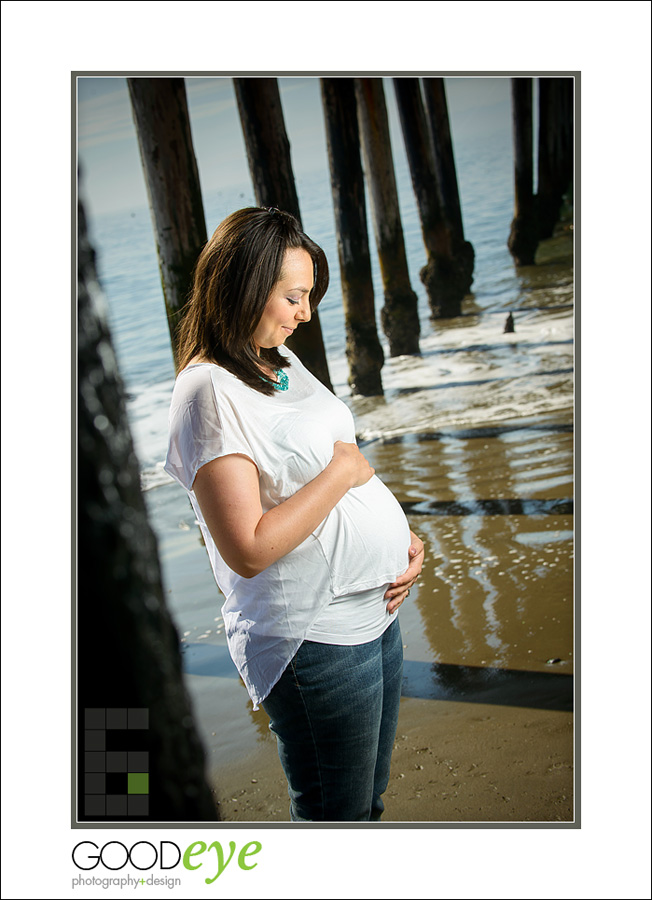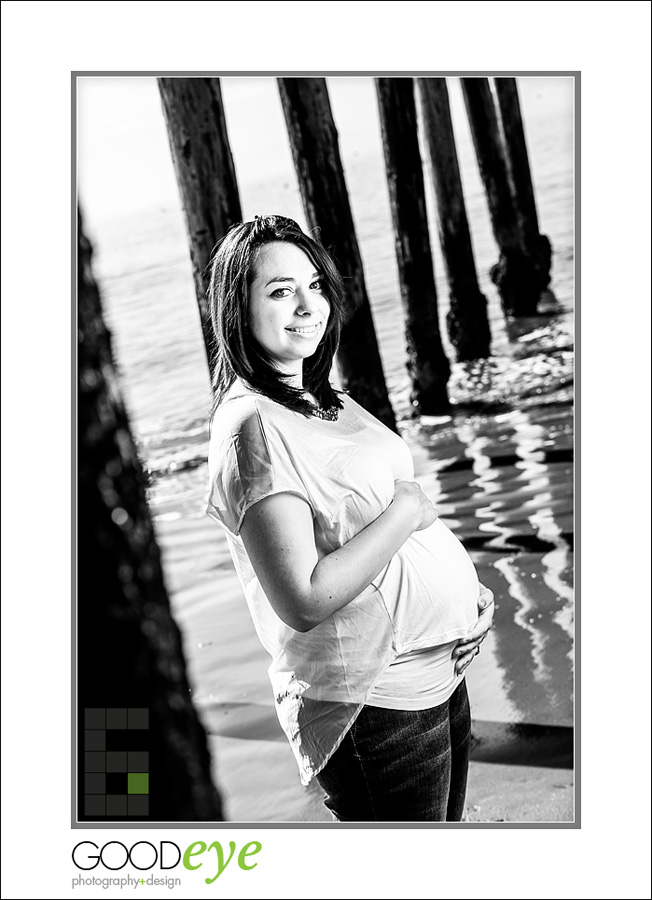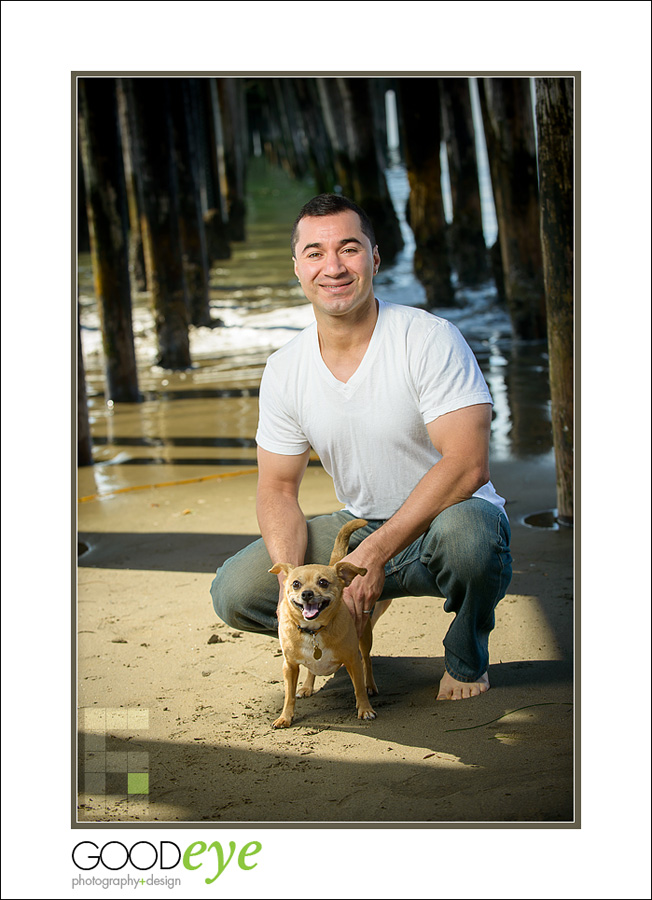 Want to get some photos taken while super-pregnant?
Santa Cruz / Bay Area Maternity Photographer Chris Schmauch will capture the earliest moments of your family!
Call (831) 216-6210 for serious inquiries only.
If you haven't already, feel free to review our portfolio site, browse past maternity photography sessions, check our romantic engagement sessions, follow our business on Facebook (like us while you're at it!), or read our awesome Yelp reviews.