As awesome as it is to have a new baby in the house, there's something to be said for the almost-year that precedes the little person's arrival. The woman's body is an amazing vessel, and it always blows my mind that it just knows how to change to accommodate the new human growing within. I like to capture this time in a couple's life near the end of the pregnancy, but before she feels uncomfortably cumbersome or uncomfortable. As you know, I love shooting on-location in outdoor environments. This is no in-studio/backdrop maternity session. Those goosebumps on Katie's arms? Real. It was in the low 50s and windy, people – how amazing is Katie to hike down the steep embankment to the beach, almost get drenched by enormous waves, brave the stinging sand from the gusts of chilled wind – all while looking serene and at peace? It wasn't easy, but Katie and Tyler managed to give me about 45 minutes of good shooting time. I can only hope they love a couple of these photos enough to hang them on the walls. Will their child ever appreciate the efforts made to capture this time before his or her arrival? Doubtful. But Katie and Tyler will remember it – probably representing the last time in their life that the house was clean, quiet, and chaos-free. Good luck guys!!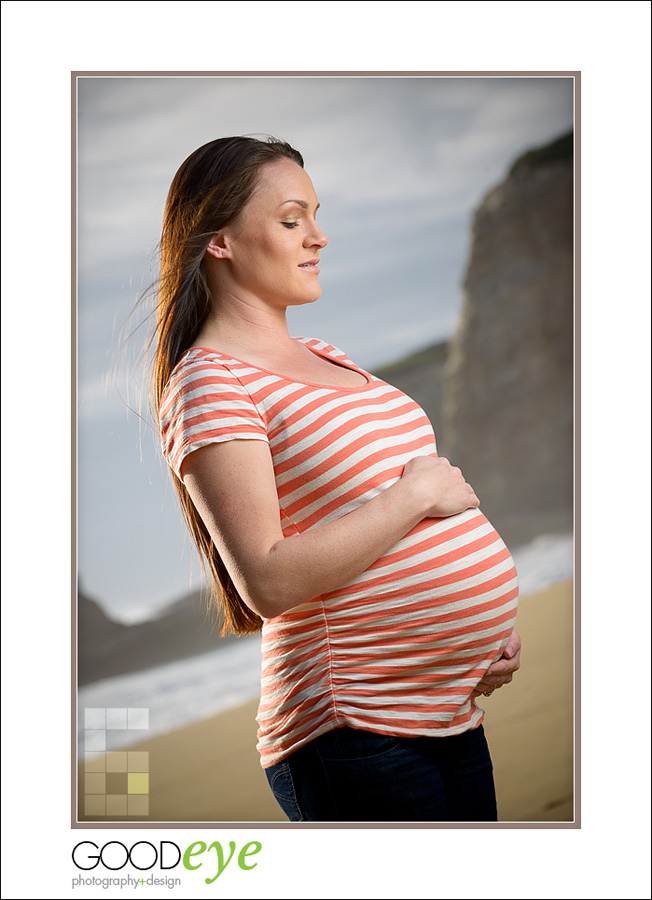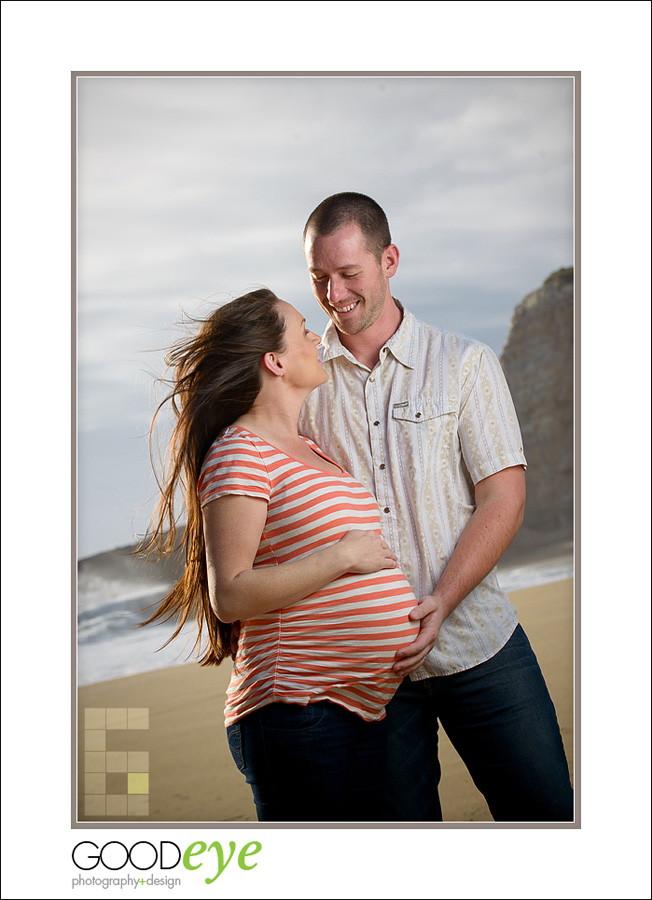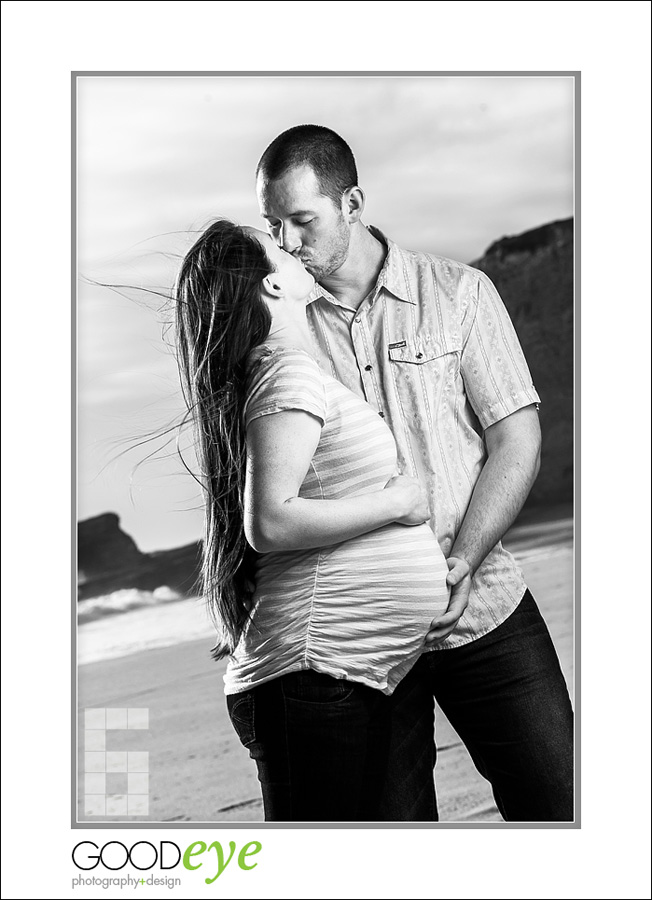 Got a bun in the oven that needs some photographin'?
Santa Cruz / Bay Area Maternity Photographer Chris Schmauch will capture the earliest moments of your family!
Call (831) 216-6210 for serious inquiries only.
If you haven't already, feel free to review our portfolio site, browse past maternity photography sessions, check our romantic engagement sessions, follow our business on Facebook (like us while you're at it!), or read our awesome Yelp reviews.