I thought it was a long drive to Big Sur from Santa Cruz, but Sarah and Anthony drove all the way from the East Bay for their Pfeiffer Beach engagement session in Big Sur. It had been several years since my last engagement shoot at this location, and I remember it being ridiculously windy. Lucky for us there was no wind. But, there was no sun either. It was completely fogged in. But even so, it's a bee-yoo-tiful location to explore with a fun, good-looking, adventurous couple. Which Sarah and Anthony clearly are. Also, I got all the way down there and realized I'd forgotten my camera belt – you know, that thing that leaves my hands free to gesticulate wildly, trying to communicate with a couple 50 feet from me next to crashing waves. So I went old school, and brought one camera and no off-camera lighting equipment. It's unheard of, really, but I have to confess I did bring an extra lens (thanks cargo shorts!). It was a good exercise to get back to my natural light roots (no, I'm not talking about my hair people), and furthermore, it was a foggy day – a natural light photographer's dream, right? So off we trudged, sad lighting equipment stuck in my car. But you know what? It was awesome and freeing and waaayy less strenuous. I'm thinking of having a natural-light-only shoot once per week, just for my back's sake. Or maybe I should hire assistants more often?
Anyways, Sarah and Anthony. Adorable, sweet, and open to my ideas. Even the ones that should stay in my head. My inner dialogue speaks out loud during shoots, sometimes I'm genuinely surprised by the things that I say. But the results are what matter. Check out these two lovebirds – I'm sorry I won't be your wedding photographer back East, I hope you hire someone awesome! More photos to peruse at the mothership website www.GoodEyePhotography.com.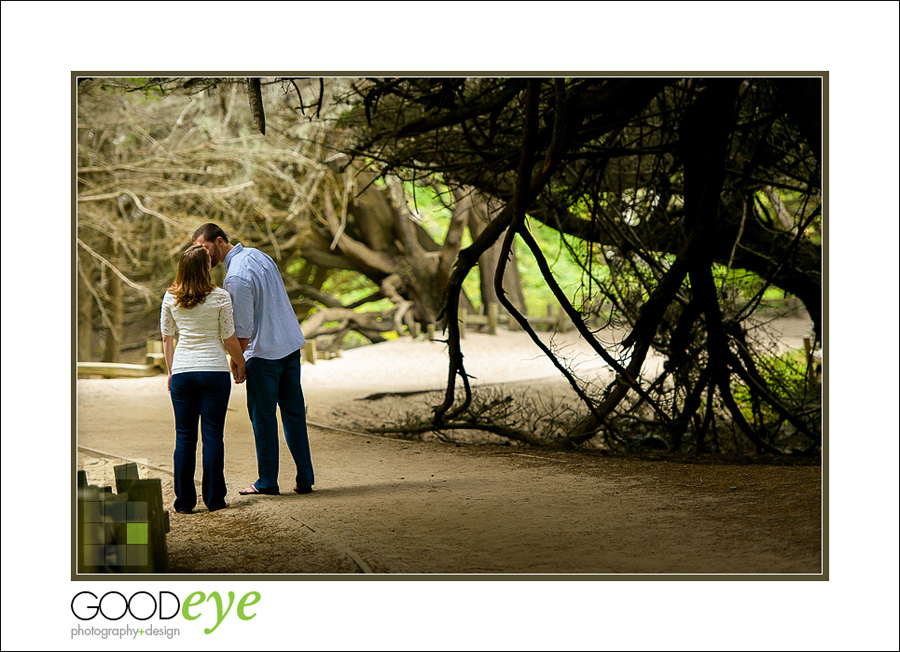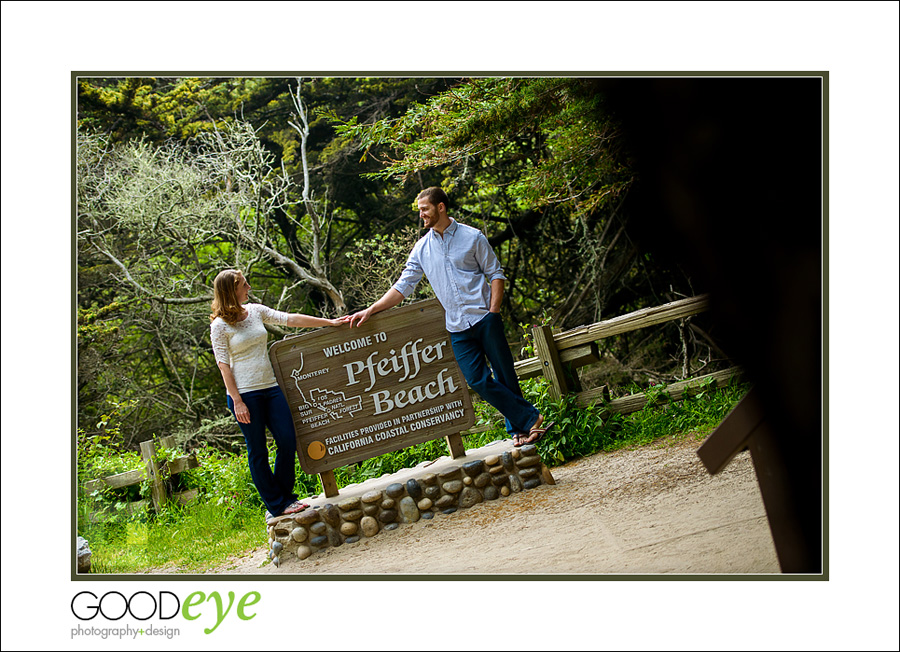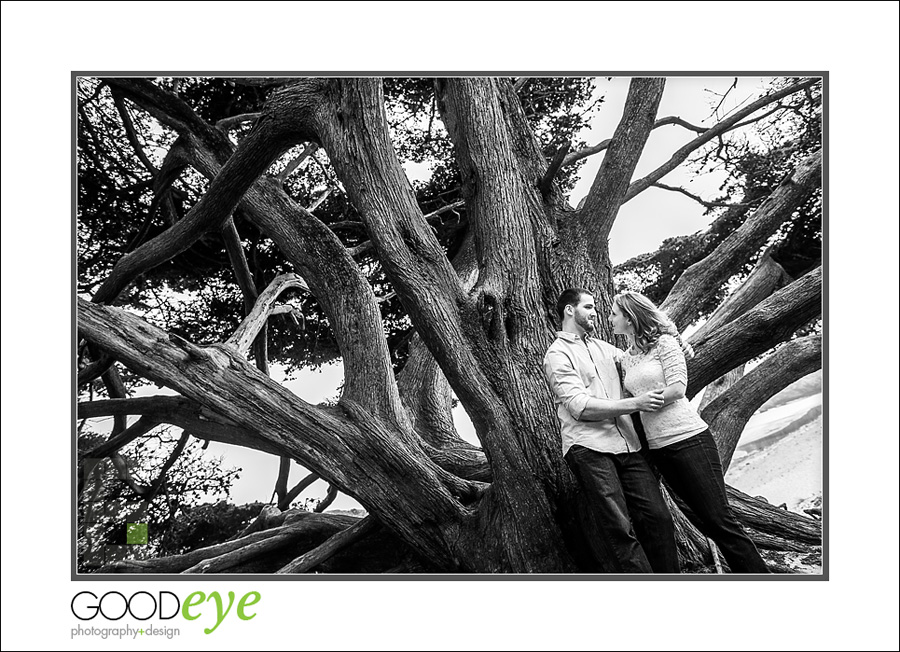 Looking for engagement photos on the beach in Big Sur, California?
San Francisco / Bay Area Wedding Photographer Chris Schmauch would love to shoot your engagement session!
Call (831) 216-6210 for serious inquiries only.
If you haven't already, feel free to review our portfolio site, browse past weddings, check our romantic engagement sessions, follow our business on Facebook (like us while you're at it!), or read our awesome Yelp reviews.