I met with Alexis and Adam for the second time today for their engagement shoot at Panther Beach (the first when we chatted about wedding stuff back in February). I was worried because of the whitecaps I was seeing on the ocean while driving up Hwy 1, but then I remembered Alexis' short hair, and I knew it would be just fine. These guys are fun to hang out with, always talking, laughing and joking around – my kind of people. Because of the chilly wind, there was a lot of cuddling up in this shoot, which worked out great. There were quite a few "kids" with illegal bonfires and alcohol at the beach, so it was just a matter of time before the Ranger showed up to put the smack down on the illicit activity. He was so busy with the teenagers that we were well below his radar. With a little creative cropping, these photos look like we were the only ones there. My favorites are below, please visit www.GoodEyePhotography.com for more!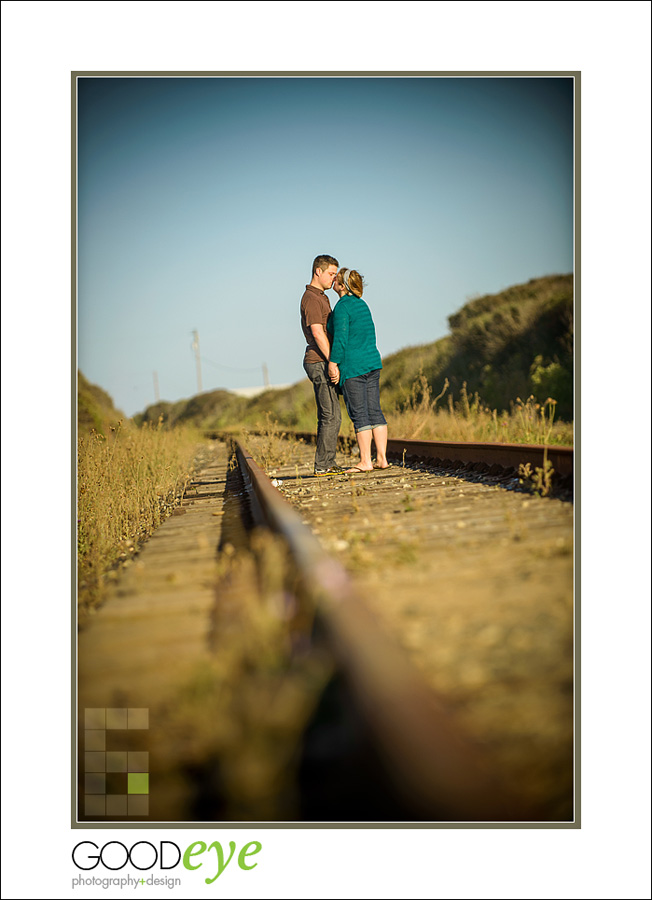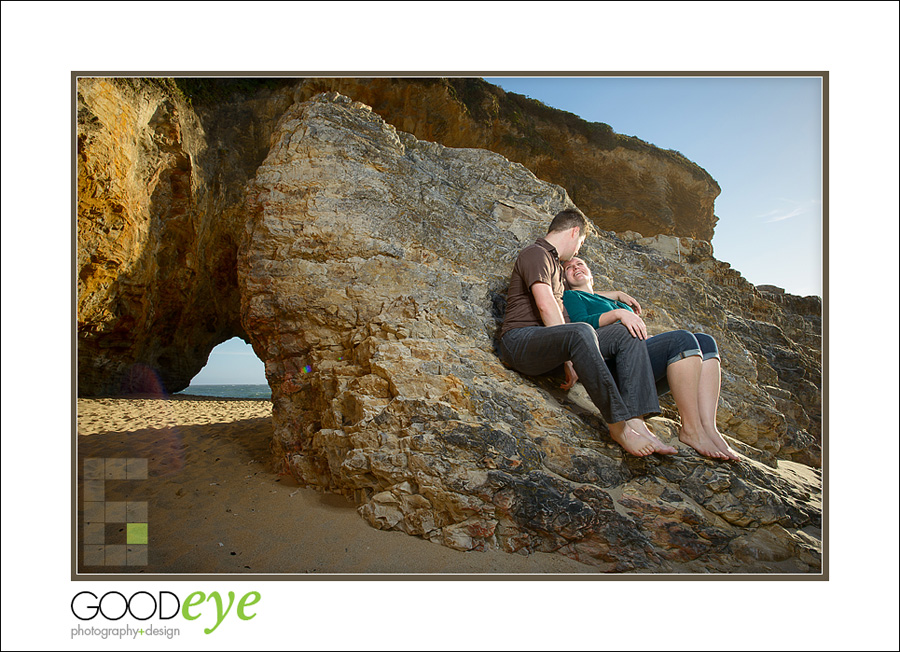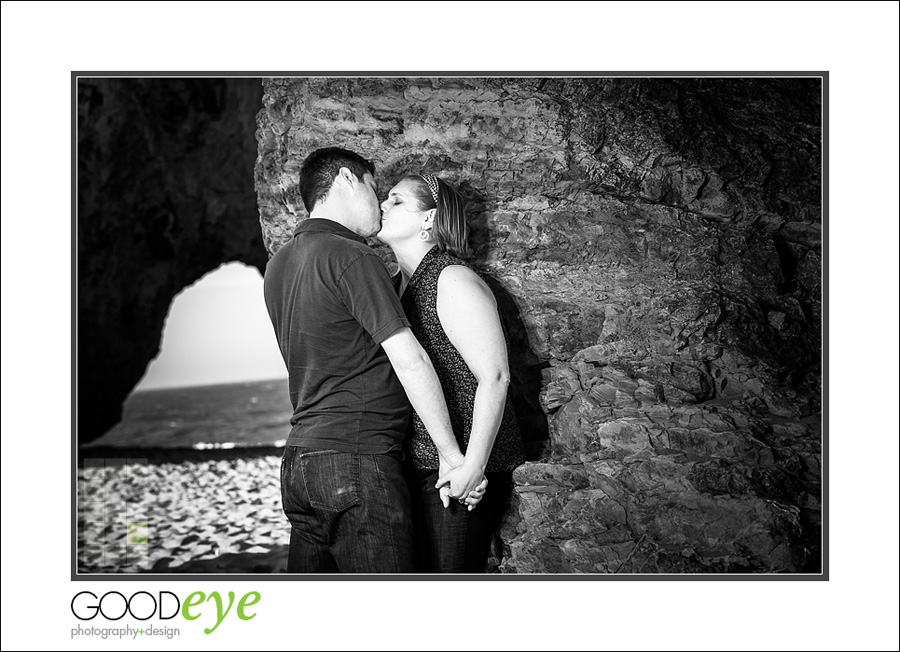 Looking for engagement photos at Panther Beach in Santa Cruz, California?
San Francisco / Bay Area Wedding Photographer Chris Schmauch would love to shoot your engagement session!
Call (831) 216-6210 for serious inquiries only.
If you haven't already, feel free to review our portfolio site, browse past weddings, check our romantic engagement sessions, follow our business on Facebook (like us while you're at it!), or read our awesome Yelp reviews.