Ly really just wanted to be able to wear high heels for her engagement shoot. Fair enough, I thought, but then I started thinking about all the places I shoot. Dirt, sand, hills… yeah, not as easy as I thought. So then I thought of Villa Montalvo in Saratoga and my friends who work there, and next thing you know, we're there! Villa Montalvo is a gorgeous mansion on an enormous property, host to small concerts and known for it's philanthropic commitment to the arts. So while I did lead Ly and Scott on a few dirt paths, we kept the majority of the shoot on heel-friendly territory. Lots of neat columns and other architecture to work with here. The weather couldn't have been more beautiful, with big white puffy clouds in the sky ,very little wind and the perfect temperature. We even explored parts of the property I've never been before. Their wedding is coming up in September, so it was nice to spend some quality time with these guys beforehand. Enjoy my favorite photos below, check www.GoodEyePhotography.com for more.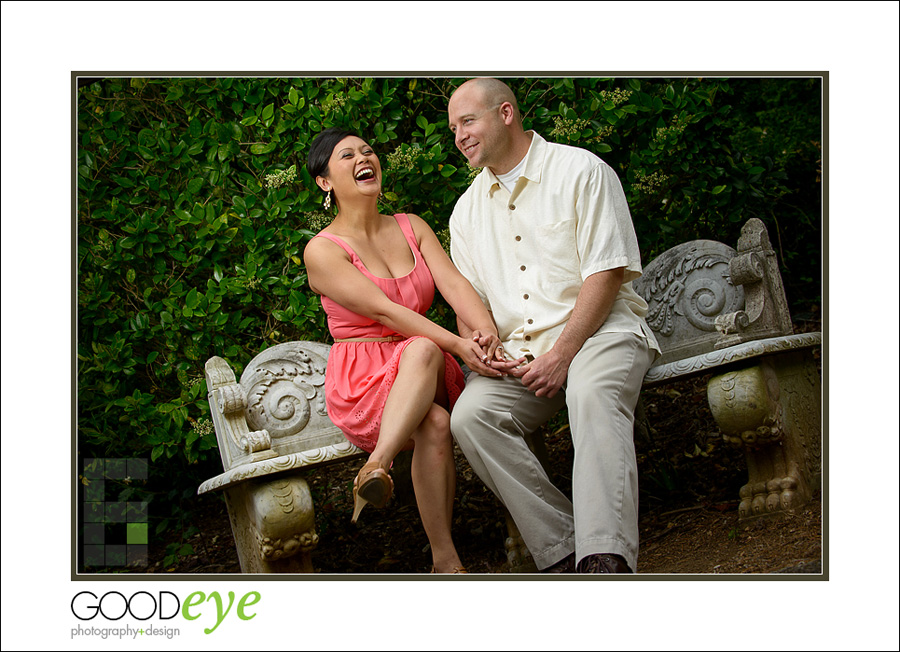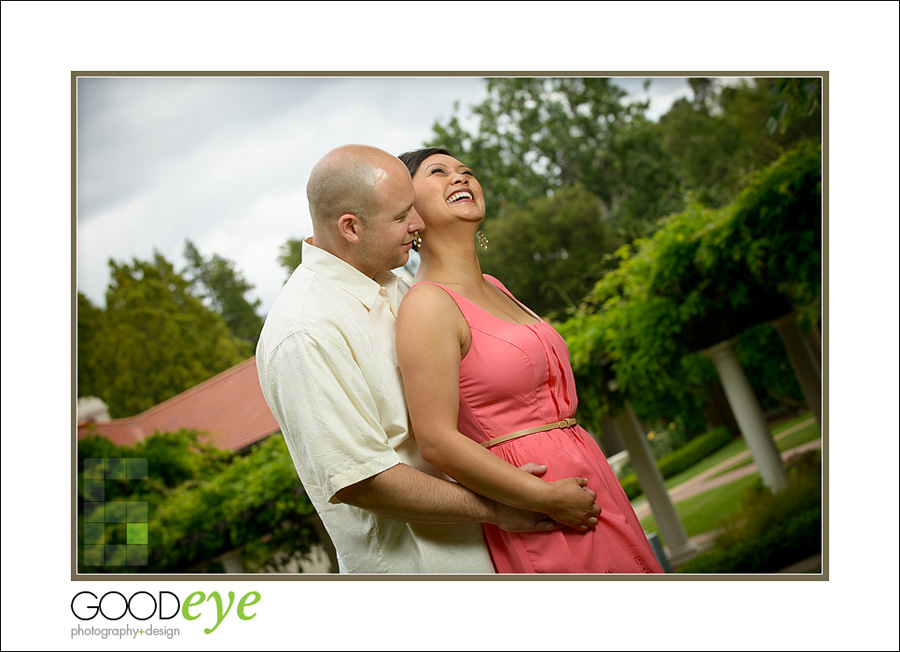 Looking for engagement photos at a beautiful location in Saratoga, California?
San Francisco / Bay Area Wedding Photographer Chris Schmauch would love to shoot your engagement session!
Call (831) 216-6210 for serious inquiries only.
If you haven't already, feel free to review our portfolio site, browse past weddings, check our romantic engagement sessions, follow our business on Facebook (like us while you're at it!), or read our awesome Yelp reviews.