He's San Jose PD, she's in dispatch, and Rex there, he's the guard dog. Except this doberman is all cuddles and whimpering cuteness – well, at least with his owners and friends. I kept expecting him to run off into the fields, chasing rabbits, birds, mice, or even the deer we saw, but he was incredibly obedient throughout Lisa and Mario's engagement session, if not a little noisy. I met these guys at the Coyote Creek trailhead in Morgan Hill, and although it's been three years since I last shot here, this used to be my back yard when I lived here, so I knew exactly where I wanted to go. It's a great location for golden fields (although they're pretty prickly), a creek w/ a bridge, meandering trails, and some cool abandoned buildings. These two lovebirds are getting married next month in Oahu – I wish them a bright future, and can't wait to meet the "new sheriff" in town 🙂 Below are my favorites from their engagement session, you can see more at www.GoodEyePhotography.com.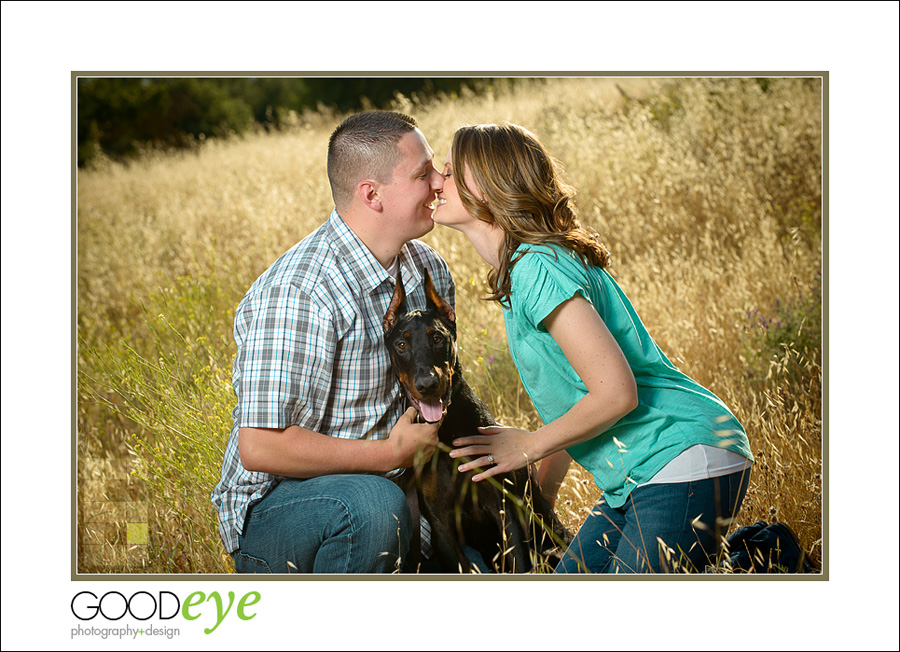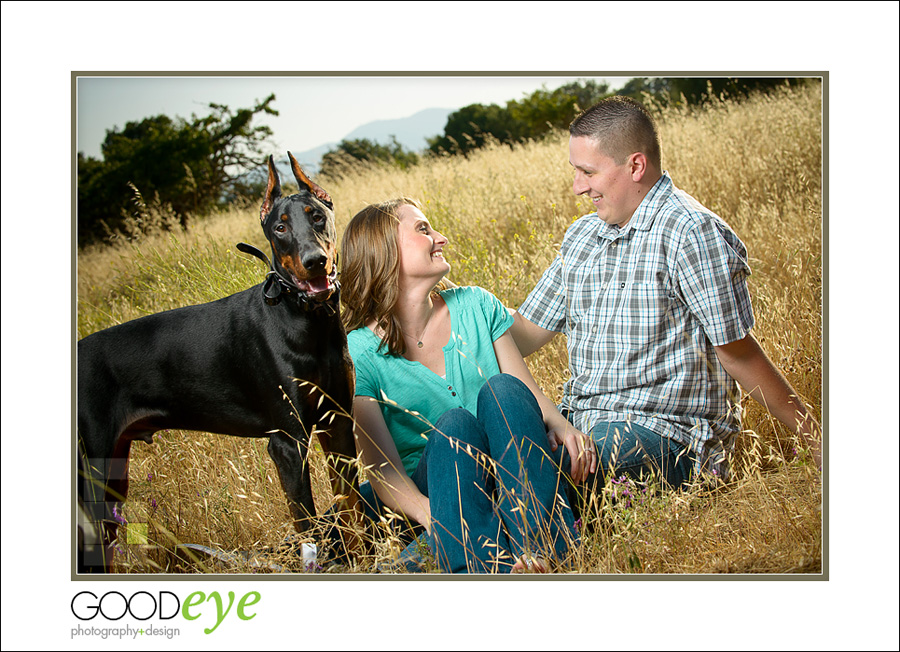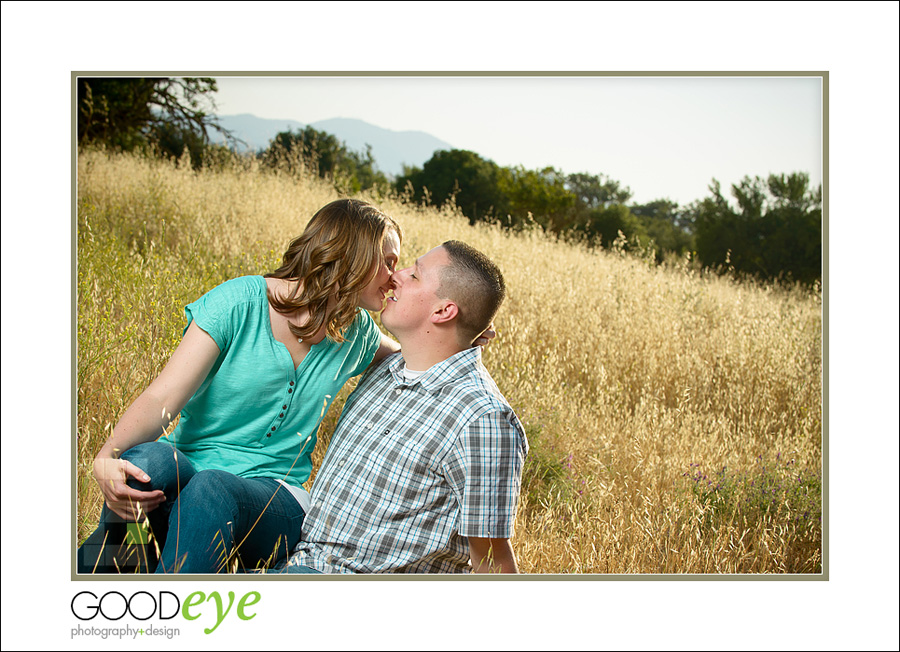 Looking for some urban decay / rustic fields engagement photography in Morgan Hill, California?
San Francisco / Bay Area Wedding Photographer Chris Schmauch would love to shoot your engagement session!
Call (831) 216-6210 for serious inquiries only.
If you haven't already, feel free to review our portfolio site, browse past weddings, check our romantic engagement sessions, follow our business on Facebook (like us while you're at it!), or read our awesome Yelp reviews.