Most engaged couples planning their wedding in September here in the Bay Area do so with the relative assurance the weather will be simply amazing. And usually it is. But not this day, not at all. Even though it was absolutely pouring at Shakespeare Garden (inside Golden Gate Park in San Francisco), there were still as many smiles as there were umbrellas. OK, so the crowd had to stand instead of sit down – no biggie. And the musicians and the officiant and the bride and groom had to stand under hastily erected tents – worse things could happen. In the end, the knot was tied, and the photos were actually pretty amazing. And of course after the ceremony was over, the sun decided to come out and play – so Jesse, Nicole and I were able to explore the immediate area – mostly we stuck to the expansive music concourse / orchard, nestled between the de Young museum and California Academy of Sciences buildings. After that, they hopped in the back of my convertible mustang, and we drove over to the Cliff House restaurant, and got a few photos there from that epic, elevated view of the Pacific ocean below. The Rolls picked them up when we were done, and we all made our way to the Ocean Colony Club in Half Moon Bay for the reception. Oh, did I mention the theme of the wedding yet? Roaring 20s, baby – I LOVE it! If the pin-stripe suits, fedoras and swishy flapper dresses wasn't a good indicator, the decor at the reception sealed the deal. I had a lot of fun with this couple, and I won't spoil this post with any more words – on to the pictures!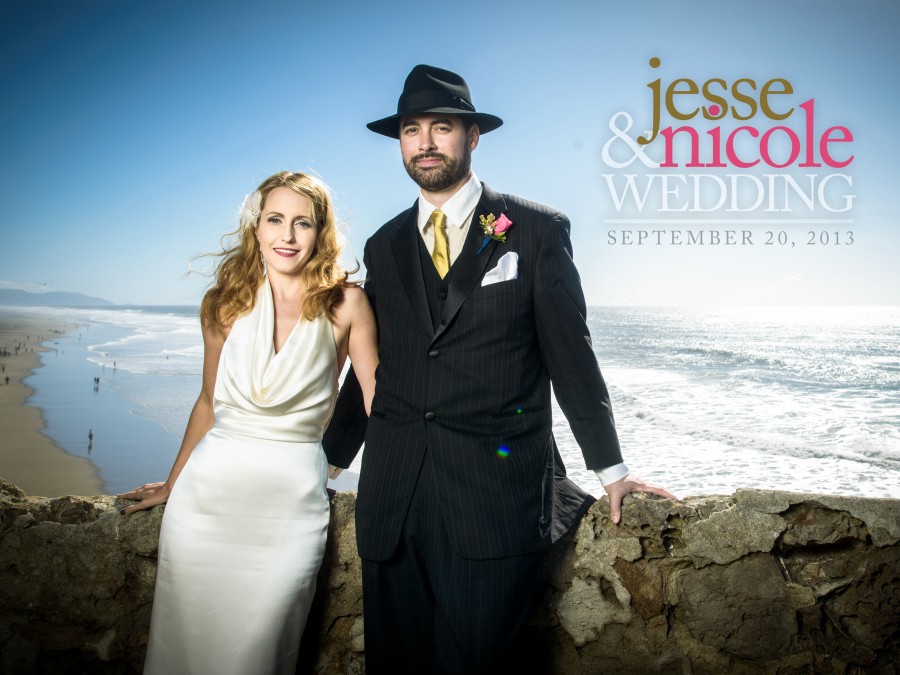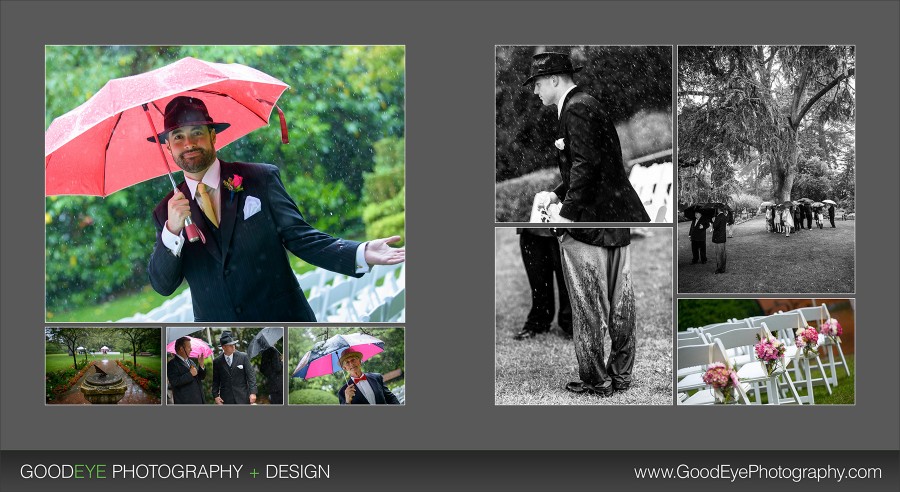 Getting married in the Shakespeare Garden in San Francisco, California?
Bay Area Destination Wedding Photographer Chris Schmauch wants to shoot your big day! (831) 216-6210
If you haven't already, feel free to review our portfolio site, browse past weddings, check our romantic engagement sessions, follow our business on Facebook (like us while you're at it!), or read our awesome Yelp reviews.