About This Post

Keely and Warren decided to tie the knot at Hillsborough Racquet Club in – you guessed it – Hillsborough, California. Being a February wedding, the skies were dark, threatening rain; but even though everything was happening indoors, the weather decided to chill anyways. I hadn't met the couple before their wedding day, which is always a little strange – but luckily they are very nice people (phew!). Taste-Full Events ran the whole show – their food (what, six or eight courses?!?) was to die for. So good.

Here's my favorite photos from Keely and Warren's wedding. Feel free to comment below!

Booking Info

Interested in booking a GoodEye wedding? Check out my wedding packages and availability before you contact me.  

About Chris (GoodEye)

Chris Schmauch loves weddings – from intimate elopements, to grand events with your 1,000 closest friends – it's truly an honor to participate in, and be responsible for capturing all the fleeting moments throughout the day. Based in Santa Cruz, but traveling all over the Bay Area and beyond, consider taking advantage of Chris' talent to capture your wedding the way you envision it (i.e. as amazing as possible).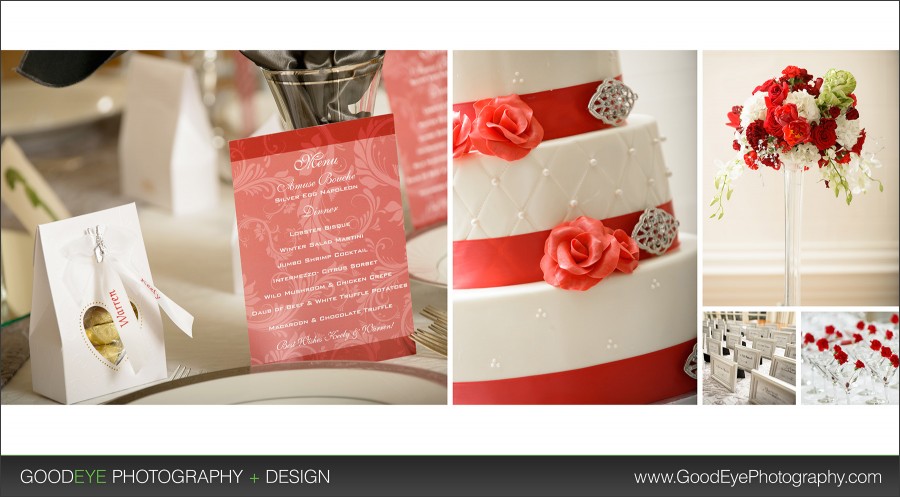 [vision_divider style="hr-dotted"]
Looking for a skilled wedding photographer familiar with Hillsborough Racquet Club? San Francisco / Bay Area Wedding and Engagement Photographer Chris Schmauch makes you look like a superstar! Call (831) 216-6210 or fill out this nifty contact form (for serious inquiries only). 
Recent "Wedding Photography" Posts: