Sam is a close photographer-friend of mine, so I was honored when he asked if I could take engagement photos of him and his fiancé Becky. I'll be one of his groomsmen in a couple weeks, so it's good we got our shoot done when we did! The weather was clear and not-too-windy, which are two wins for San Francisco on this first day of Spring. Being a fellow wedding photographer, Sam had some "gear" to bring along to the shoot – namely his  "Sqivvy," aka portable changing station. When it's folded up, it looks like a bag for a reflector. But open that puppy up and it's an instant port-potty-sized room! If I hadn't figured out how to refold the dang thing back at his place before the shoot, it definitely wouldn't have gotten used on-location for the shoot!
We started the engagement session near De Haro St., one of those steep hillside roads that has an amazing view of the San Francisco Skyline. Since we started shooting at 5pm, we had to deal with a fair amount of traffic – getting the shots we wanted without any of us getting run over. We got some cool shots, but I really wish there weren't so many power lines in the background!
Next, we headed down to the Embarcadero near the Ferry Building. Sam wanted to get some shots inside the ferry building on the second floor; however it closes at 6pm, and we got there a tad late… But we still got some great shots in the lobby of the hotel we parked at, plus the public park area right there had plenty of photo ops. We finished up at Pier 7, trying to avoid the pedestrians. We found lots of little places to shoot in-between our expected spots, which is what the art of location photography is all about. I primarily used a Prophoto B1 with a 3′ Octa softbox along with a couple Nikon D800 bodies – the 70-200/2.8 and 24/1.4 being my primary lenses. The B1 is an amazing battery-powered strobe, making my style of location shooting a dream to work with. Its 500ws of power was plenty of juice to balance with the sunlight – such a joy to use.
Congrats Sam and Becky, I'm really looking forward to your wedding in a couple weeks.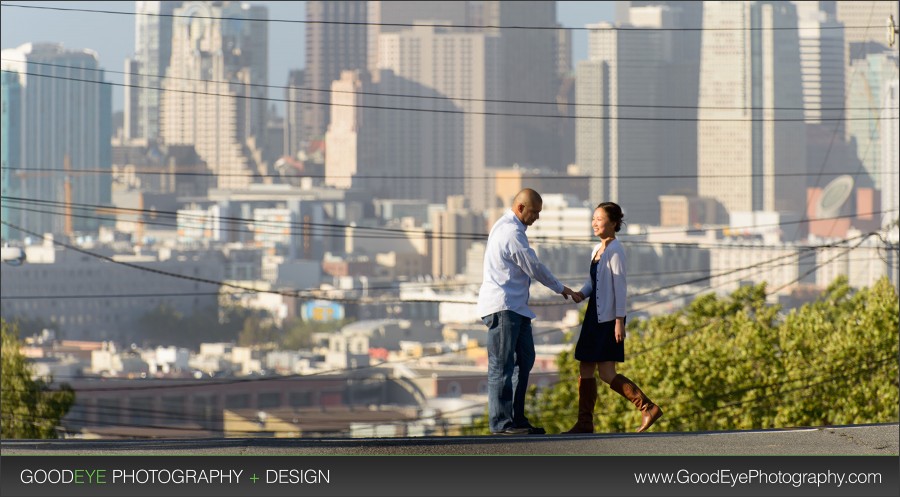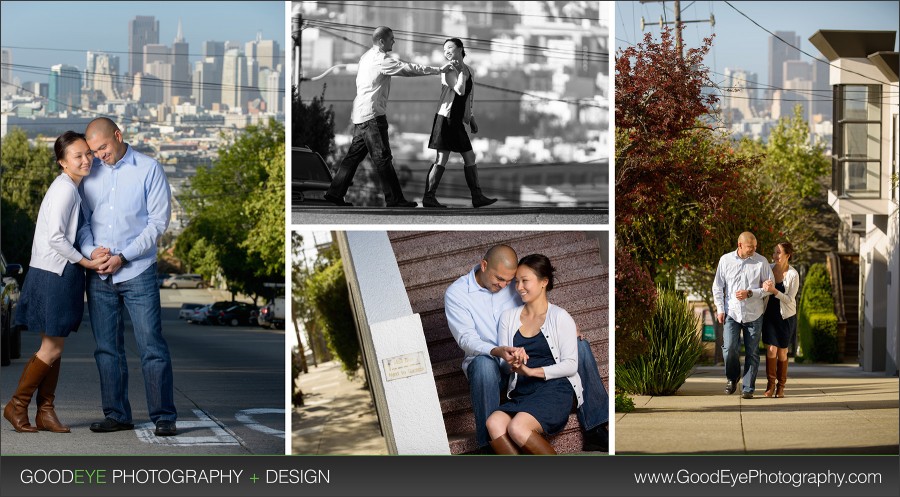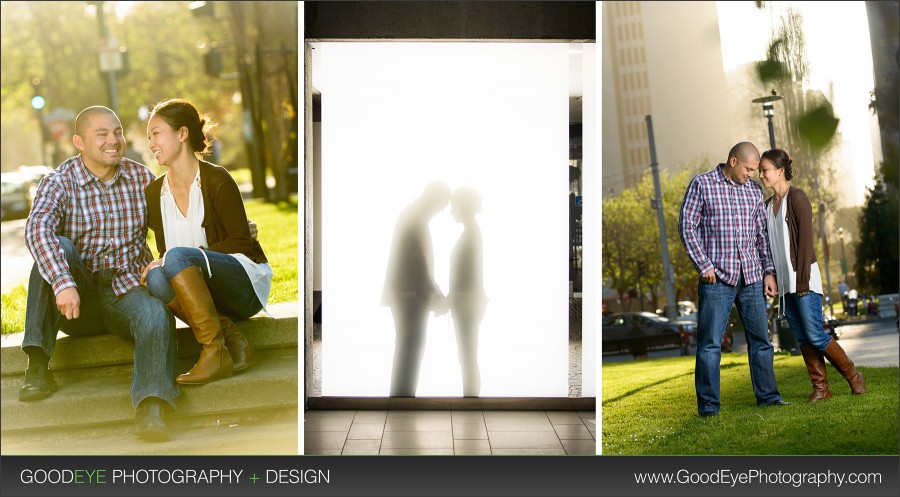 Looking for some creative engagement photos in the city of San Francisco? Bay Area Wedding and Engagement Photographer Chris Schmauch makes you both look simply amazing! Call (831) 216-6210 or fill out this nifty contact form (for serious inquiries only). 
Recent "Engagement" Posts: