About This Post

Uyen and John are an incredibly sweet couple, I really got to know them during their Gray Whale Cove engagement shoot a couple months ago. Fast forward to today – a very long day – but filled with so many moments of happiness and gratitude. Along for the ride was my associate Brian MacStay, who was fresh off a wedding from the night before, and up and at 'em right with me at 7am this Saturday morning (thanks Brian!!). While Brian hung out with John and his groomsmen, I was chillin' with the bride at her mom's place in San Jose. Preparations were already underway for the Vietnamese Tea Ceremony that would take place in the now-cleared living room. It was about to get seriously packed! I busied myself with detail shots of the Uyen's dress, rings, shoes, and all the other details – plus the usual getting ready candid coverage.

John and family arrived after an hour or so, and the Tea Ceremony commenced – it's been a while since I've shot one of these, but it's a really neat cultural tradition where the bride and groom kneel before important family members and serve them tea in exchange for well-wishes, advice, and gifts. It was an emotional event, but not the last ceremony to be had that day. After a few family portraits indoors, and some big group shots in the back yard, we were off to the Japanese Tea Gardens in San Jose for the non-denominational wedding ceremony in the park.

It had been raining all week, but the sun was out in full force now, giving us absolutely perfect weather for outdoor festivities. Uyen looked stunning in her wedding dress as her mom walked her through the trees and down the aisle (did I mention this was dress #2 of 3?). I focused on the "safe" shots during the ceremony while Brian got some really great creative compositions (which he did throughout the day). After the wedding, we got all the bridal party and family formals done, with plenty of time afterwards to explore the gardens with John and Uyen for their bride and groom portraits.

The reception was held at Mayflower Seafood Restaurant in Milpitas, colorfully lit and hosted by an engaging DJ that kept things lively and fun. The guests ate at least ten courses of food – I honestly don't know where they were putting it. A little dancing, lots of mingling, laughter and karaoke ensued. 16 hours from beginning to end – I was beat at the end, but excited to go through the many, many great photos I knew Brian and I captured.

Here's my favorite photos from Uyen and John's wedding. Feel free to comment below!

Booking Info

Interested in booking a GoodEye wedding? Check out my wedding packages and availability before you contact me.  

About Chris (GoodEye)

Chris Schmauch loves weddings – from intimate elopements, to grand events with your 1,000 closest friends – it's truly an honor to participate in, and be responsible for capturing all the fleeting moments throughout the day. Based in Santa Cruz, but traveling all over the Bay Area and beyond, consider taking advantage of Chris' talent to capture your wedding the way you envision it (i.e. as amazing as possible).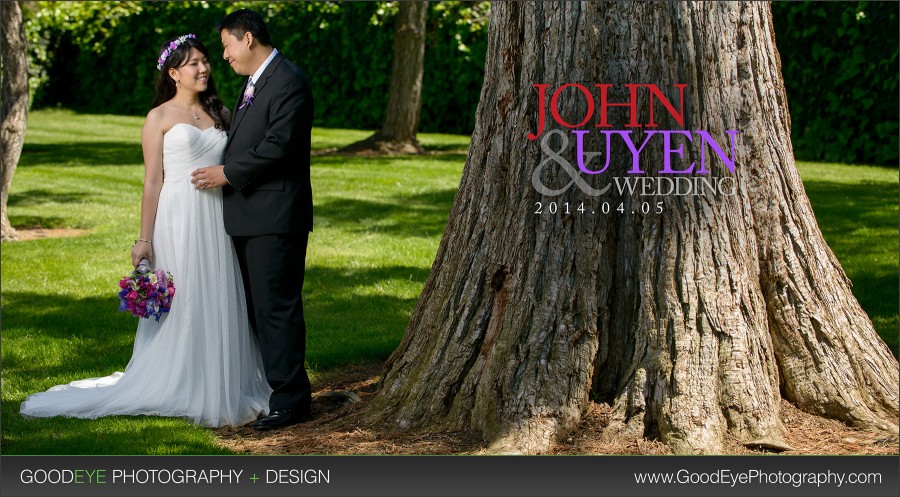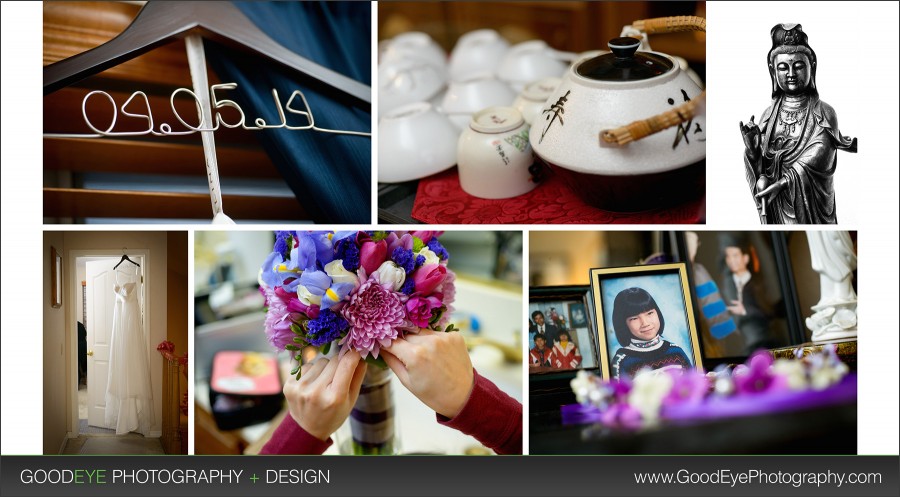 Looking for a skilled wedding photographer familiar with the Japanese Tea Gardens in San Jose? San Francisco / Bay Area Wedding and Engagement Photographer Chris Schmauch makes you look like a superstar! Call (831) 216-6210 or fill out this nifty contact form (for serious inquiries only). 
Recent "Wedding Photography" Posts: