About This Post

Well, it rained on the day we were supposed to shoot, so we went for it the next morning. Was it cold and windy? Yes. But was it rainy – heck no! So we made the best of the weather, and Jaime and Jake really did have to snuggle to keep warm. Also, we had the beach to ourselves, which we made great use of for the wide shots. Below are some of my favorites from their Panther Beach engagement, enjoy the photos!

Booking Info

Interested in scheduling a GoodEye engagement shoot? Check out my engagement packages and availability before you contact me.  

About Chris (GoodEye)

If you don't think you have what it takes to look like one of the couples on this page – you're wrong! With a little coaching and a couple shots of tequila (I jest…), you can get results just like all the other "normal" non-model people you see here. I've been shooting engaged couples for quite a few years, and I absolutely love it. It's a challenge that I embrace – and let's be honest, you two will be way more cooperative than a couple of cranky toddlers – right?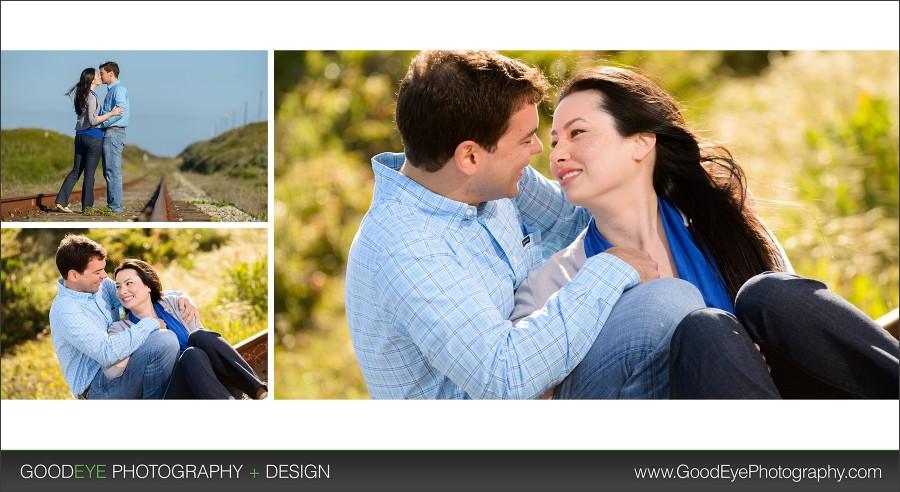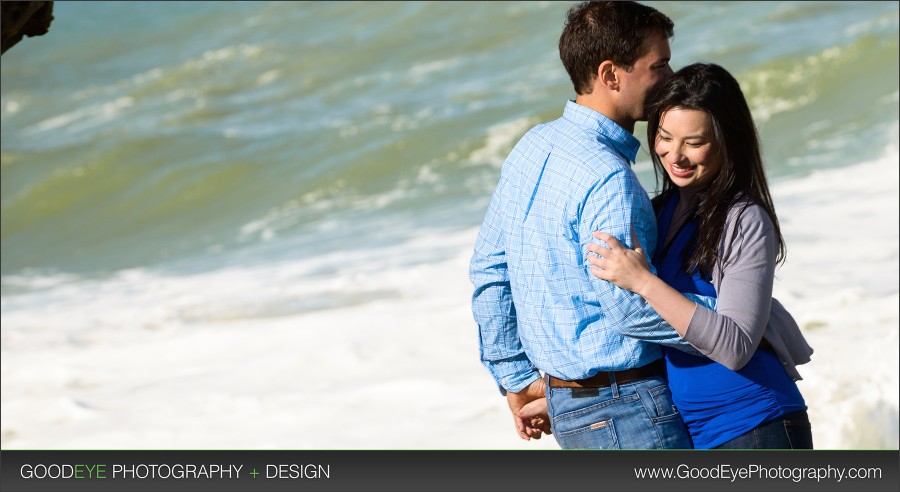 Looking for some creative engagement photos on a Santa Cruz beach? Bay Area Wedding and Engagement Photographer Chris Schmauch makes you both look simply amazing! Call (831) 216-6210 or fill out this nifty contact form (for serious inquiries only). 
Recent "Engagement" Posts: