About This Post

Antoinette and Michael's wedding is mere weeks away, and since they live in Southern California we didn't have too many opportunities to shoot their engagement session. The weather ended up being pretty windy, but clear – and they had their friend's lakefront property in Watsonville to use as needed. I started out easy on the couple with a few walking shots, and what more natural walkway than the covered raspberry rows on the property? After that I busted out the big lights that help me achieve that signature studio/magazine style I'm known for. Yes, it takes more effort, and is pretty much the opposite of natural light shooting, but I manage to incorporate both throughout a typical engagement session – and theirs was no different. The standout feature on the property were the tall green grasses and blooming wildflowers. But more than that – this great-looking couple really made my job that much easier. Antoinette is a fashion-savvy, gorgeous woman, and Michael rocked the short-trim beard and outfit recommendations from his fiancée 🙂 I really enjoyed my time with this couple, and am looking forward to their huge wedding in the same area next month. Below are my favorite photos from their engagement session, please feel free to comment at the bottom, I'd love to hear from you!

Booking Info

Interested in scheduling a GoodEye engagement shoot? Check out my engagement packages and availability before you contact me.  

About Chris (GoodEye)

If you don't think you have what it takes to look like one of the couples on this page – you're wrong! With a little coaching and a couple shots of tequila (I jest…), you can get results just like all the other "normal" non-model people you see here. I've been shooting engaged couples for quite a few years, and I absolutely love it. It's a challenge that I embrace – and let's be honest, you two will be way more cooperative than a couple of cranky toddlers – right?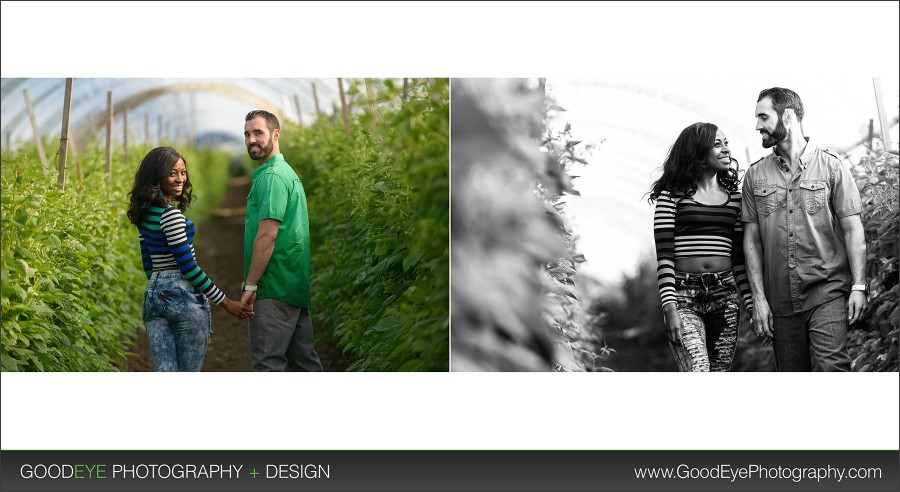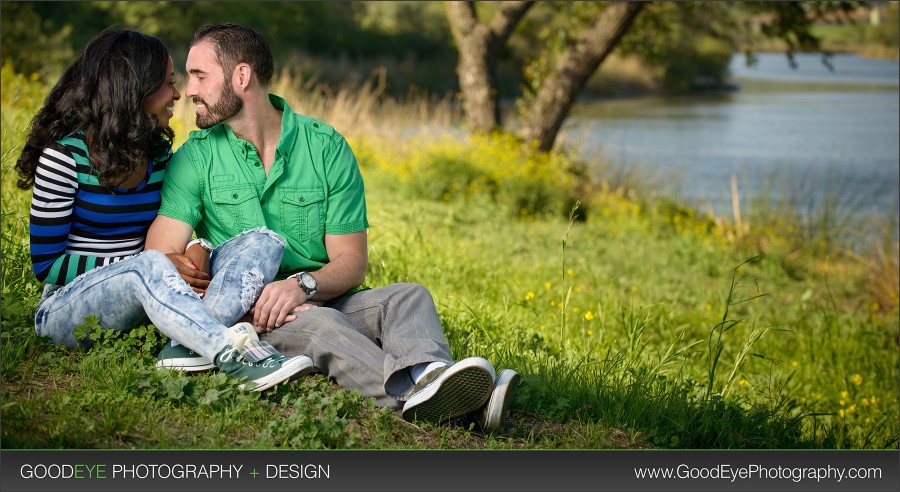 Looking for some creative engagement photos in Watsonville? Bay Area Wedding and Engagement Photographer Chris Schmauch makes you both look simply amazing! Call (831) 216-6210 or fill out this nifty contact form (for serious inquiries only). 
Recent "Engagement" Posts: