About This Post

Tyler and Katie are good friends of mine, and while this photo shoot was six months, then 12 months late – it finally happened. I think Ellie is about 13 months and change here, so we'll round off to a year for posterity's sake. We were originally going to shoot at Panther Beach, like Katie's maternity session last year, but it's just been way too windy over on the west side, and little kids + blowing sand is NOT a good combination. I suggested Capitola Beach, since it's south-facing, and therefore generally not too windy, and with mellow waves. It's also got a great pier/wharf with amazing visual character, so I always start my photo sessions under it. Ellie's grandpa stood in as my "attention getting assistant" – and he came with a whistle around his neck and everything! John was a big help in getting Ellie to look in my direction – taking a one-year-old to the beach and expecting them to keep their eyes in one direction is an exercise in futility, for sure. The whole session went really well, and Ellie gave me some really great portraits that I'm sure her parents will treasure for years to come. Here's some of my favorite photos from the session, laid out like I'd design an album. Enjoy!

Booking Info

Interested in scheduling a GoodEye family portrait or maternity shoot? Check out my family portrait packages and availability before you contact me.  

About Chris (GoodEye)

Chris Schmauch thinks every business person deserves to have an excellent, professional portrait. Your online photo (think: LinkedIn) is increasingly the "first impression" – and we all know how important that is. A GoodEye portrait is sure to stand out among the sea of crappy selfies or point and shoot photos! Based in Santa Cruz, but traveling all over the Bay Area and beyond, consider taking advantage of Chris' talent to capture great photos of you and your staff.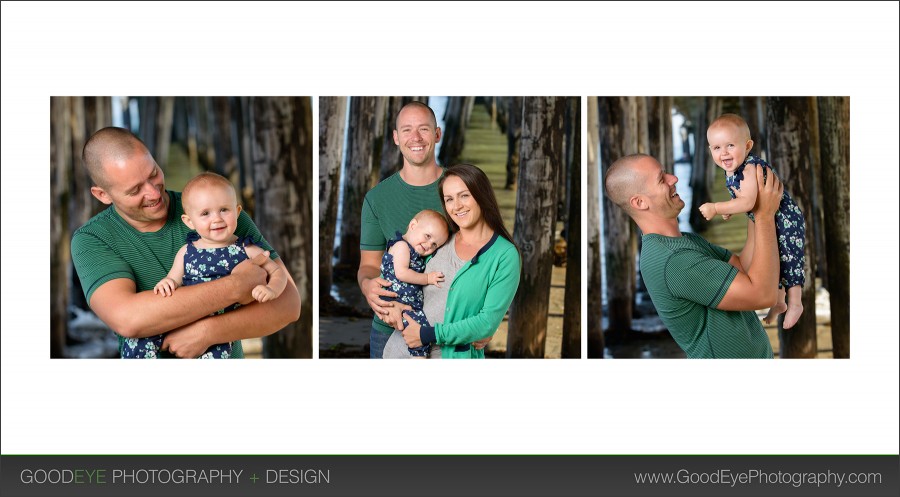 Looking for a creative family portrait photographer with mad little-kid skills? San Francisco / Bay Area Family Portrait Photographer Chris Schmauch captures sweet family moments like no other! Call (831) 216-6210 or fill out this nifty contact form (for serious inquiries only). 
Recent "Family Portrait" Posts: