About This Post

Wow. What an amazing venue Jerissa and Kyle chose for their destination – Gloria Ferrer Wine Caves and Vineyards is set up on a hill in Sonoma, California with vast, panoramic views of the surrounding vineyards and countryside. This was my first wedding at Gloria Ferrer, and I truly can't wait to come back. I was warned multiple times that the "caves" are dark and the lighting is terrible, but anyone who follows my work knows I scoff in the face of "bad light" – challenge accepted! The real challenge on J&K's wedding day was the WIND. Dear Lord, was it ever windy! Luckily the outdoor ceremony was protected with wind screens, so the intimate 21-person nuptials went off without a hitch – and just a *little* veil swayage in the breeze 🙂 Luckily, the rest of the evening was in the wine CAVE – beautifully lit with candles (so yeah, not much available light here), but the ambience – especially once Daisy and Mickey from Daisy Rose Flowers got those amazing candlelit flower centerpieces up! Since this was a small destination wedding, the reception was more like an intimate dinner party – but that isn't to say there weren't moving speeches, tearful father/daughter & mother/son dances, and much laughter and joy. Congrats to this lovely couple – it was a long time coming, but I know you knew it would always lead to this day.

Here's my favorite photos from Jerissa and Kyle's wedding. Feel free to comment below!

Booking Info

Interested in booking a GoodEye wedding? Check out my wedding packages and availability before you contact me.  

About Chris (GoodEye)

Chris Schmauch loves weddings – from intimate elopements, to grand events with your 1,000 closest friends – it's truly an honor to participate in, and be responsible for capturing all the fleeting moments throughout the day. Based in Santa Cruz, but traveling all over the Bay Area and beyond, consider taking advantage of Chris' talent to capture your wedding the way you envision it (i.e. as amazing as possible).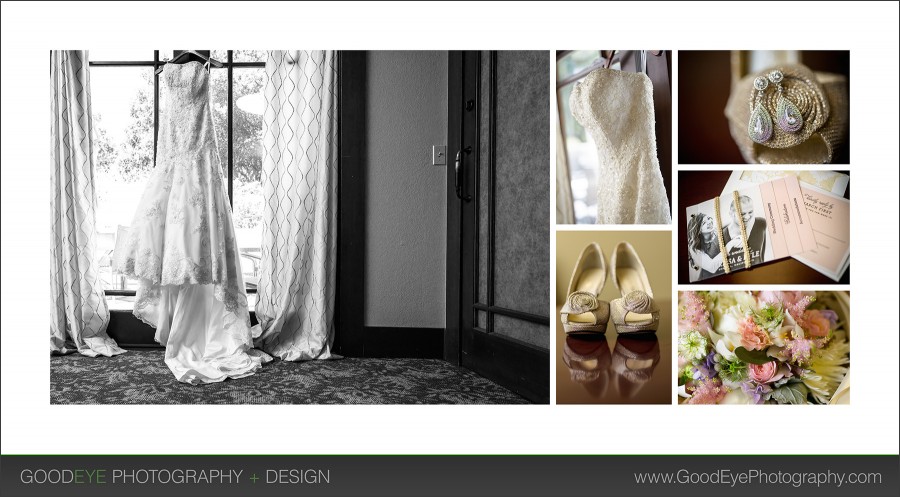 Looking for a skilled wedding photographer familiar with Gloria Ferrer Wine Caves & Vineyards in Sonoma, California? San Francisco / Bay Area Wedding and Engagement Photographer Chris Schmauch makes you look like a superstar! Call (831) 216-6210 or fill out this nifty contact form (for serious inquiries only). 
Recent "Wedding Photography" Posts: