About This Post

Ellen and John put together a most beautiful DIY wedding at her aunt's home & business – Deerhaven Herb & Flower Farm in Bonny Doon. Nestled in the Santa Cruz Mountains, Deerhaven has all kinds of rustic charm going for it: rolling golden fields, towering old-growth pine, beautiful fields of lavender, a neat old barn – and of course the local labrador ready to make you her best friend. This area succumbed to a forest fire about 5 years ago, but it's clearly rebounded from the tragedy, including the rebuilding of the main house on the property where Ellen and the girls got ready. On the lawn and around the pool, there were details galore – tons of framed photos of Ellen and John through the years, neat old bottles and colored glass, beautiful field greens and flowers. Inside the house, Ellen's dress was a simple, but elegant affair, reflecting her easygoing personality and flair for fun. The new home offered beautiful natural light for all the ladies while they got ready for the ceremony.

The talented Susannah Gill joined me as a second shooter, and she did an amazing job capturing the guys getting ready as well as playing "sniper" from the cliffs above the ceremony down at Five Mile Beach. Not to mention her mad skills capturing charming candid moments throughout the day! Thanks Susannah!

Near sunset, I was able to get Ellen and John away from the reception activities for 20-30 minutes so we could take advantage of the golden light and the beautiful backdrops Deerhaven has to offer. These are some of my favorite photos from most weddings, and today was no exception. The evening was full of laughter and good times for all. Thanks so much for including Susannah and I in your big day.

Below are some of my favorite photos – enjoy!

Booking Info

Interested in booking a GoodEye wedding? Check out my wedding packages and availability before you contact me.  

About Chris (GoodEye)

Chris Schmauch loves weddings – from intimate elopements, to grand events with your 1,000 closest friends – it's truly an honor to participate in, and be responsible for capturing all the fleeting moments throughout the day. Based in Santa Cruz, but traveling all over the Bay Area and beyond, consider taking advantage of Chris' talent to capture your wedding the way you envision it (i.e. as amazing as possible).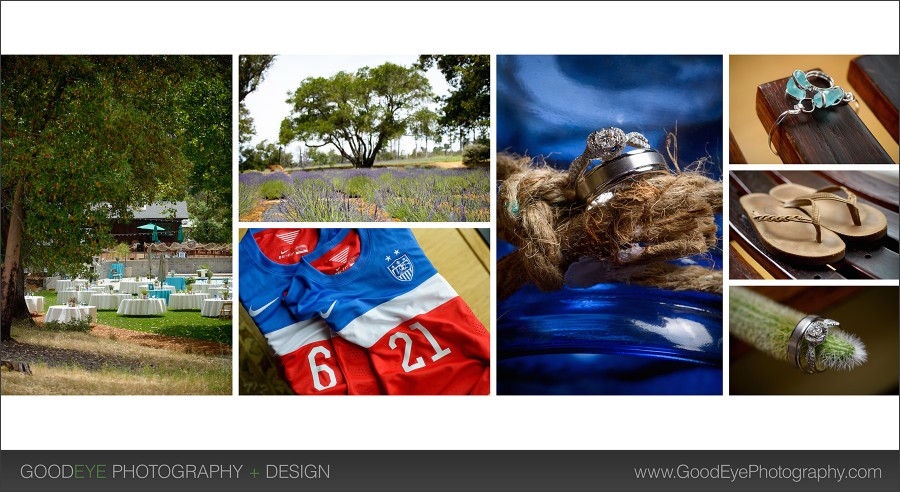 Looking for a skilled wedding photographer familiar with the beaches around Santa Cruz, California? San Francisco / Bay Area Wedding and Engagement Photographer Chris Schmauch makes you look like a superstar! Call (831) 216-6210 or fill out this nifty contact form (for serious inquiries only). 
Recent "Wedding Photography" Posts: