About This Post

Most of my family portrait sessions happen at one outdoor location, just to keep things simple. But sometimes a family will have a great location at their own home AND a nearby outdoor spot to explore. Such is the case with Hieu, Cindy and their kids. Their rugrats are about the same age as my older two kids, so I felt right at home interacting with them from the get-go. They seemed really excited about the photo shoot, so I thought I'd start out with some fun stuff, like jumping on the bed (sorry Mom, I didn't ask your permission first…). Luckily nobody fell off and hit their head, but we DID get some great photos of these guys in action. Looking around, I noticed that Chloe was into martial arts, so I got a few photos of her showing off the belts she's earned. Based on the proudly displayed light sabers and the Star Wars bedding, I was pretty sure Alex would want to show off his sabering abilities (I was right). By now I figured the kids were warmed up and pumped about photos, so I decided to bring the parental units into the equation. I had them give me some formal poses on a formal-looking couch, then we moved to the living room for some cuddling on the "comfy" couch, which quickly turned to an enthusiastic tickling session. No fake smiles here! I knew I was getting some truly awesome photos, and we were just getting started!

Next, we explored the back yard; I got some great individual and group shots of just the kids in a spot Hieu and Cindy would never have guessed as photo-worthy, and then I had the whole family lay down on their backs in the grass, heads together but feet pointing away. I stood on a chair, shooting straight down; the dappled light coming through the tree was neat, and I knew it would make a great black and white (later confirmed by the 30×40 print of one of these photos!). After a good hour of shooting around the house and back yard, everyone changed into a new outfit and we headed to Vasona Park. There, we explored the fence area, walked along the railroad tracks, ran on the grass (dodging goose poop), got some great (trademarked) drinking fountain shots, and finished up with some hula hoop action in the shade of a tree island. All in all, it was a blast – for me and for this awesome family.

Below are some of my favorite photos from the family photography session, laid out album spread-style. Enjoy!

Booking Info

Interested in scheduling a GoodEye family portrait shoot? Check out my family portrait packages and availability before you contact me.  

About Chris (GoodEye)

Chris Schmauch thinks your family rocks, and would love to capture some truly precious memories of you and your little ones (or big ones!). From families with their first newborn, to multigenerational huge get-togethers, Chris is up to the task. Based in Santa Cruz, but traveling all over the Bay Area and beyond, consider taking advantage of Chris' talent to capture the memories before it's too late (Hint: it's never too late).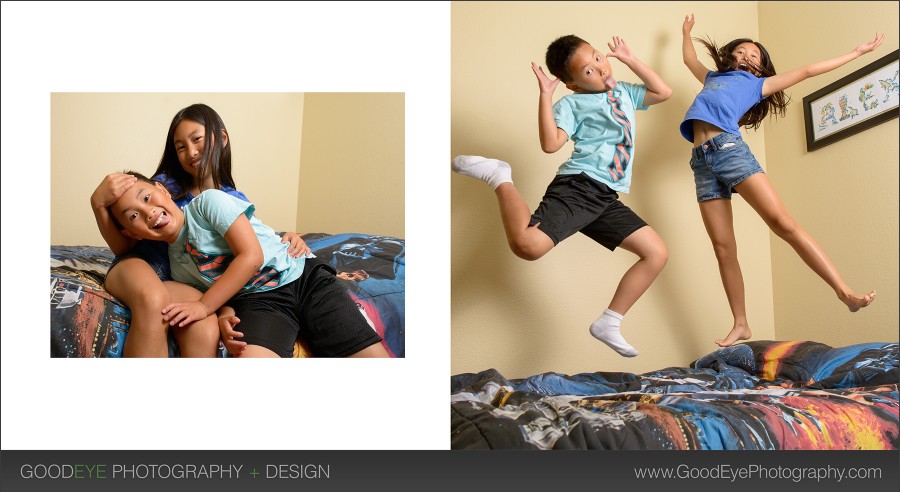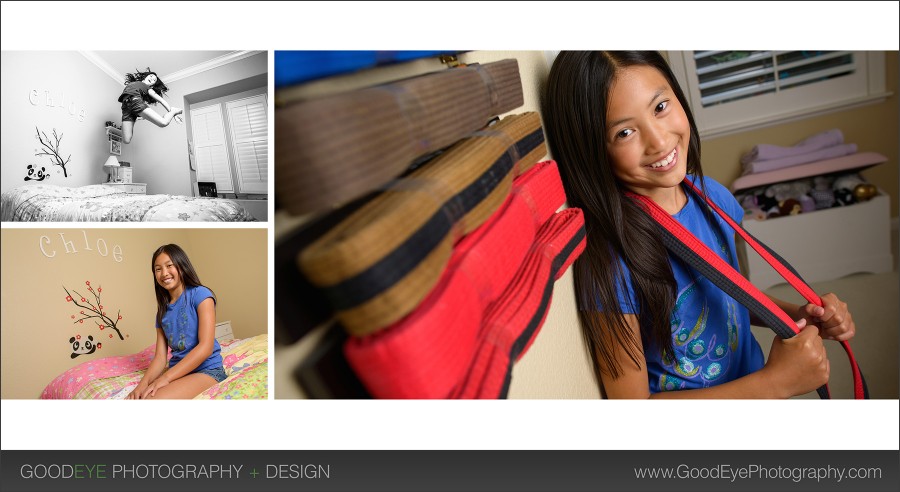 Looking for a creative family portrait photographer with mad little-kid skills (and is familiar with Vasona Park and Los Gatos to boot)? San Francisco / Bay Area Family Portrait Photographer Chris Schmauch captures sweet family moments like no other! Call (831) 216-6210 or fill out this nifty contact form (for serious inquiries only). 
Recent "Family Portrait" Posts: