About This Post

Joan and Nathan had a highly DIY wedding, which is always a risky proposition as it can potentially lead to extra stress on the B&G on the day of as they frantically try to make sure everything comes together. But Joan and Nathan's family and friends were all over it – from unique test-tube flower arrangements to the stringed origami to the beautiful quilt that all the guests helped create, all the details seemed to come together without too much fuss or stress. The ceremony and reception was held at River House, a beautiful private estate nestled in the redwood forest in Ben Lomond, California. It just so happens that this couple's colors (orange, purple) were vibrantly on display all over the garden (a happy coincidence), tying the natural ambience and the decorations together beautifully.

The lovely couple decided to opt for the First Look, so we could then shoot all the bridal party and bride/groom formals before the ceremony – because these guys wanted to get back to the party as soon as possible; and with all the lawn games, beer on draft and close friends and family – can you blame them? I had a blast meeting so many nice people, and of course I do love photographing details, especially when a lot of love has gone into them. Congratulations you two, your love shone bright and I was honored to capture every minute of it.

Below are some of my favorite photos – enjoy!

Booking Info

Interested in booking a GoodEye wedding? Check out my wedding packages and availability before you contact me.  

About Chris (GoodEye)

Chris Schmauch loves weddings – from intimate elopements, to grand events with your 1,000 closest friends – it's truly an honor to participate in, and be responsible for capturing all the fleeting moments throughout the day. Based in Santa Cruz, but traveling all over the Bay Area and beyond, consider taking advantage of Chris' talent to capture your wedding the way you envision it (i.e. as amazing as possible).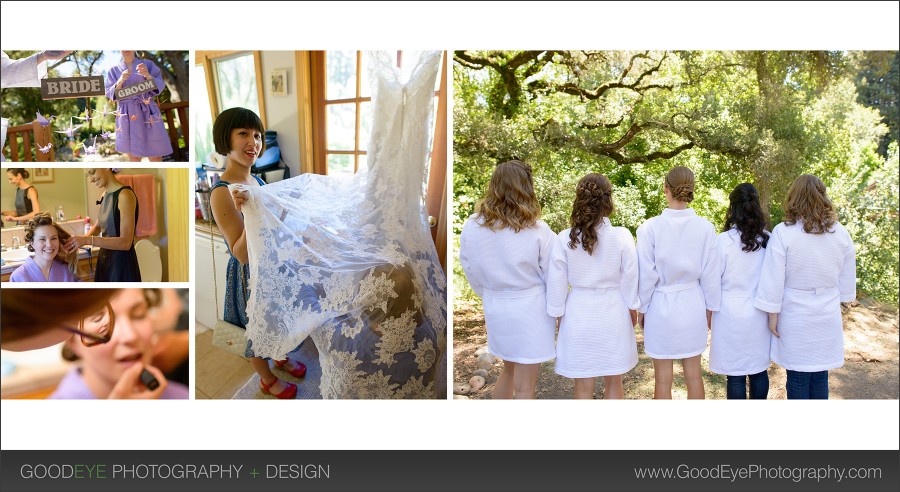 Looking for a skilled wedding photographer familiar with River House in Ben Lomond, California? San Francisco / Bay Area Wedding and Engagement Photographer Chris Schmauch makes you look like a superstar! Call (831) 216-6210 or fill out this nifty contact form (for serious inquiries only). 
Recent "Wedding Photography" Posts: