About This Post

These two were in town from Dallas, TX getting some wedding stuff done; we originally met up just to chat about their wedding and how I could potentially fit in to their big day. We had about 20 minutes of broad strokes discussion about their Mission Santa Clara wedding, but ultimately we decided to just go out and have an impromptu engagement session. Originally Jackie was thinking West Wind Barn, but I suggested Hidden Villa as I thought would have more environmental opportunities – it is just a much larger space, with dramatic open areas, majestic oak trees and hidden pathways through the forest. I also knew from our brief discussion (and reviewing a few "liked" Pinterest photos) that Jackie was mostly interested in a natural-light only session. I tend to extensively use off-camera strobes in my engagement shoots, but it's nice to go back to my natural light roots from time to time – it's definitely "easier" and more spontaneous. We got some nice golden-hour backlit shots as we explored the property together, and I feel the photos are intimate, but not all kissy-kissy, which is exactly what we were going for.

Enjoy my favorite photos below – and please feel free to leave a comment or share!

Booking Info

Interested in scheduling a GoodEye engagement shoot? Check out my engagement packages and availability before you contact me.  

About Chris (GoodEye)

If you don't think you have what it takes to look like one of the couples on this page – you're wrong! With a little coaching and a couple shots of tequila (I jest…), you can get results just like all the other "normal" non-model people you see here. I've been shooting engaged couples for quite a few years, and I absolutely love it. It's a challenge that I embrace – and let's be honest, you two will be way more cooperative than a couple of cranky toddlers – right?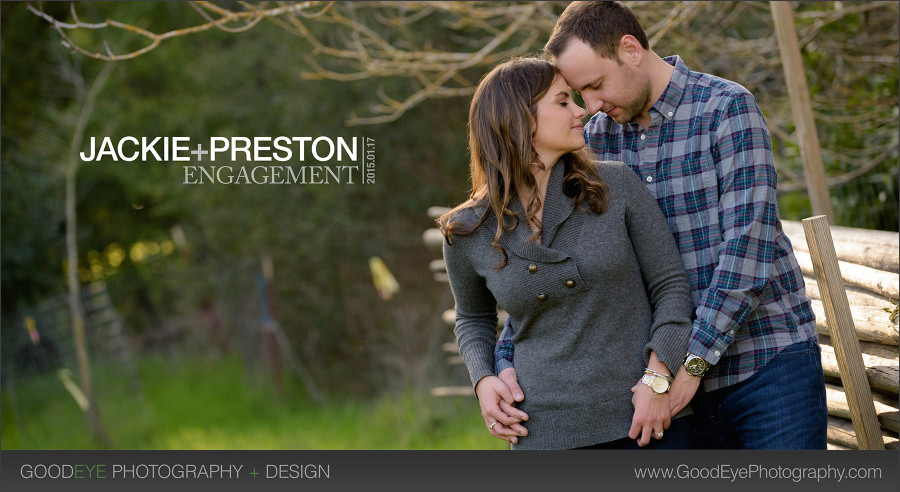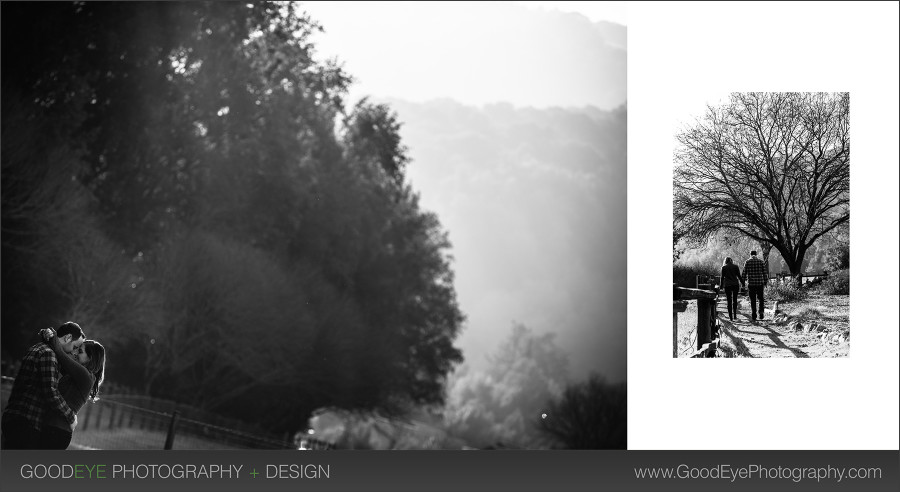 Looking for some creative engagement photos in Los Altos? Bay Area Wedding and Engagement Photographer Chris Schmauch makes you both look simply amazing! Call (831) 216-6210 or fill out this nifty contact form (for serious inquiries only). 
Recent "Engagement" Posts: