About This Post

Courtney and Robert are planning on getting married this later in Alabama, but they wanted their engagement shoot (and save-the-dates) to give everyone a slice of what California has to offer – natural beauty in spades of course! Natural Bridges in Santa Cruz is a popular destination; it's got different types of forests, open fields, small ponds and of course the beach with the iconic natural bridge just offshore. When I met up with these two at the rear entrance, I knew they would photograph well, and after a little posing boot camp they'd feel at ease and be having fun in no time. They brought a bunch of outfit changes, but we ended up sticking with two – one for the forest/field settings, and one for the beach. The weather was ideal and our timing was perfect, ending the session with a gorgeous sunset. Although I'm bummed I won't be there for their big day, I know they'll treasure these photos for years to come.

Enjoy my favorite photos below – and please feel free to leave a comment or share!

Booking Info

Interested in scheduling a GoodEye engagement shoot? Check out my engagement packages and availability before you contact me.  

About Chris (GoodEye)

If you don't think you have what it takes to look like one of the couples on this page – you're wrong! With a little coaching and a couple shots of tequila (I jest…), you can get results just like all the other "normal" non-model people you see here. I've been shooting engaged couples for quite a few years, and I absolutely love it. It's a challenge that I embrace – and let's be honest, you two will be way more cooperative than a couple of cranky toddlers – right?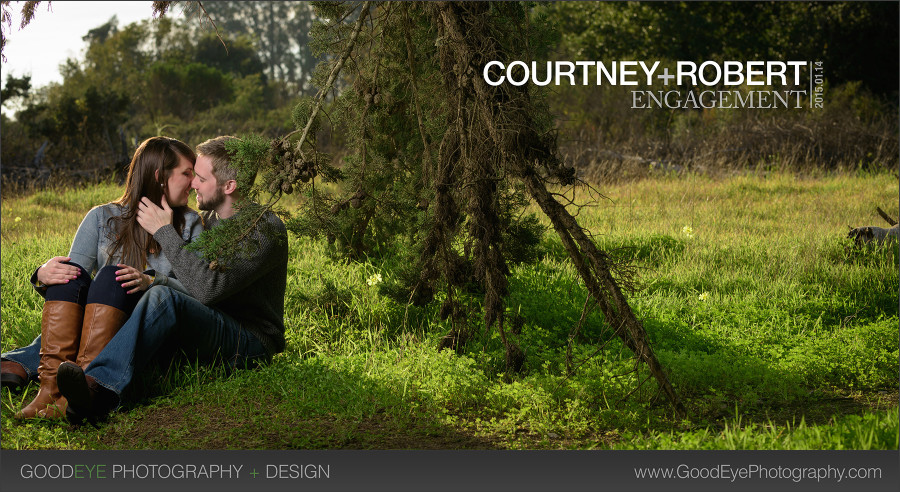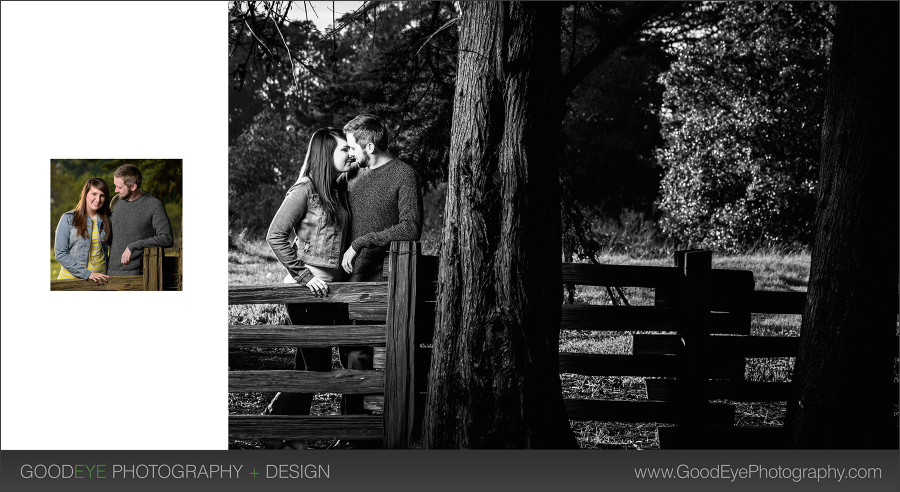 Looking for some creative engagement photos in Santa Cruz? Bay Area Wedding and Engagement Photographer Chris Schmauch makes you both look simply amazing! Call (831) 216-6210 or fill out this nifty contact form (for serious inquiries only). 
Recent "Engagement" Posts: