About This Post

It can be really hard picking a specific location for an engagement – I mean, what one spot encompasses all that you love as a couple? Are you beach people or more into romping through the forest? Love the busy city streets of San Francisco, or a casual stroll through downtown Los Gatos? So many options, so little time. So it is that this *lovely* couple Laurel and Brian here opted for the variety of natural and man-made beauty that Capitola has to offer. Let's see, we've got murals, railroad tracks, a (tiny) forest, rickety train trestle (not for the aerophobics!), another bridge and a river, cute, colorful buildings, a cool downtown – and oh yeah, a KILLER beach with mellow waves, a picturesque wharf and cliffs. I mean, why would you want to shoot anywhere else?

We took full advantage of all this location has to offer – Laurel was looking amazing in her two outfits, classy in those platforms but still able to deftly navigate the sometimes perilous trails I took them on. Brian is also a handsome dude, easy to smile and clearly head-over-heels for his fiancé. I had a wonderful time coaching them through the process of becoming America's next top models (ha!). They were super easy to work with, receptive to my directions – and just overall fun to hang out with. Can't wait for their wedding coming up soon!

Enjoy my favorite photos below – and please feel free to leave a comment or share!

Booking Info

Interested in scheduling a GoodEye engagement shoot? Check out my engagement packages and availability before you contact me.  

About Chris (GoodEye)

If you don't think you have what it takes to look like one of the couples on this page – you're wrong! With a little coaching and a couple shots of tequila (I jest…), you can get results just like all the other "normal" non-model people you see here. I've been shooting engaged couples for quite a few years, and I absolutely love it. It's a challenge that I embrace – and let's be honest, you two will be way more cooperative than a couple of cranky toddlers – right?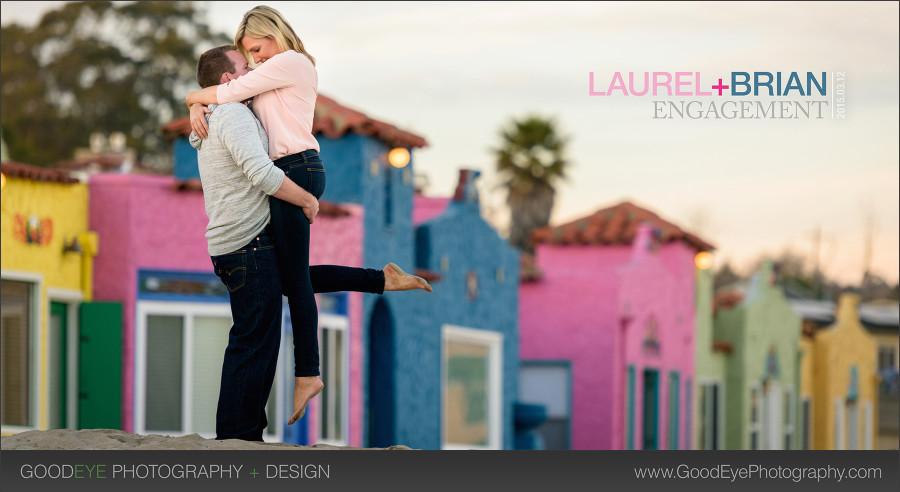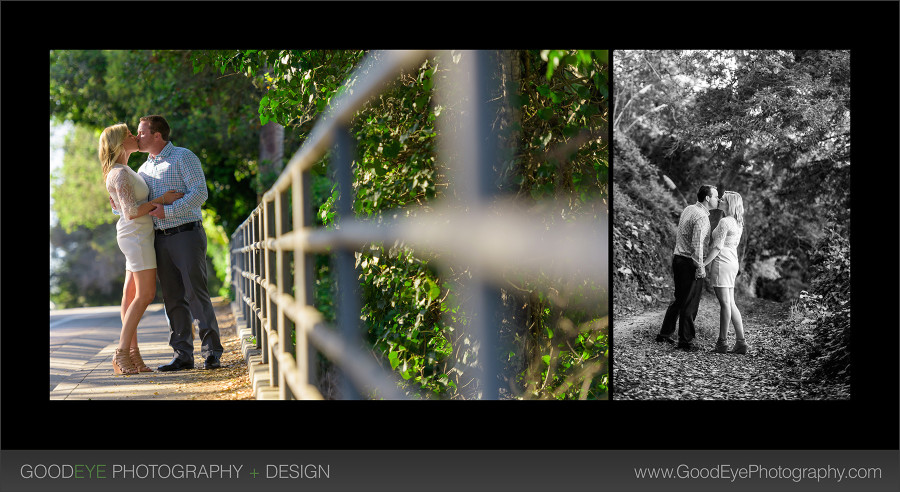 Looking for some creative engagement photos in Capitola? Bay Area Wedding and Engagement Photographer Chris Schmauch makes you both look simply amazing! Call (831) 216-6210 or fill out this nifty contact form (for serious inquiries only). 
Recent "Engagement" Posts: