About This Post

After an amazing first look/engagement session at Fitzgerald Marine Reserve / Moss Beach, I was anticipating a wedding day full of crazy fun wild people – and I wasn't disappointed. Amanda and TJ are in their natural state when they're laughing and having a great time. For their wedding day @ The Perry House (one of my favorite wedding venues btw), they surrounded themselves with people just like them – from the cluster of grandmas to college besties, everyone was bursting with excitement and love for Amanda and TJ. Even though we got a lot of great bridal portraits during their engagement session, we still had about 10 minutes do get some additional romantics around the Perry House property / neighborhood. I had a blast with everyone, can't wait to work with you both again in the future…

Below are some of my favorite photos – enjoy!

Booking Info

Interested in booking a GoodEye wedding? Check out my wedding packages and availability before you contact me.  

About Chris (GoodEye)

Chris Schmauch loves weddings – from intimate elopements, to grand events with your 1,000 closest friends – it's truly an honor to participate in, and be responsible for capturing all the fleeting moments throughout the day. Based in Santa Cruz, but traveling all over the Bay Area and beyond, consider taking advantage of Chris' talent to capture your wedding the way you envision it (i.e. as amazing as possible).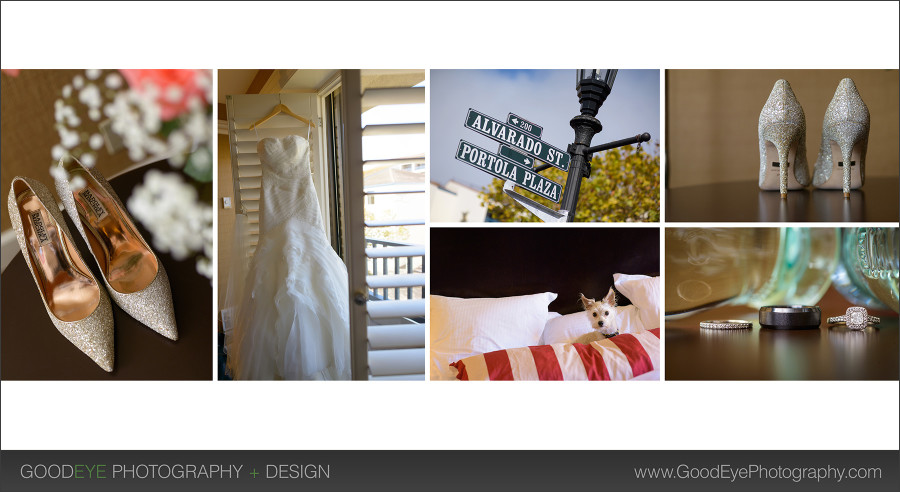 Looking for a skilled wedding photographer familiar with The Perry House in Monterey, California? San Francisco / Bay Area Wedding and Engagement Photographer Chris Schmauch makes you look like a superstar! Call (831) 216-6210 or fill out this nifty contact form (for serious inquiries only). 
Recent "Wedding Photography" Posts: