About This Post

Vietnamese weddings require a full week's worth of good sleeping – because the day-of, you're starting early and ending late. They are usually big, enormous parties with 250+ people, and pretty much everyone wants posed group photos. Vivan and Patrick's big day was no exception, and had all the wonderful highlights and little moments I've come to expect from a Vietnamese wedding. From the bold, vibrant colors of clothing to the busy beehive ambience while everyone got ready for the Tea Ceremony in the morning; from the gorgeous full-mass at Five Wounds church (and the dynamic priest – what a guy, even if I couldn't understand him most of the time!) to the lovely Japanese Friendship Garden… and don't forget the classic reception venue – Dynasty Restaurant in San Jose. It's huge. They pretty much specialize in Vietnamese events. And they know how to decorate and accommodate massive groups of people.

Vivan and Patrick are a couple of sweethearts, and I loved working with them – from their engagement party to their Palace of Fine Arts engagement shoot – and now the epic wedding day. They were ALL SMILES ALL DAY not only because they had to (did I mention all the group photos?), but because they're clearly mad for each other. My associate Sam Fontejon and I had a blast, and when we got tired on our feet we were treated to the same 11 course meal as the rest of the guests. Add to this the live music and truly entertaining table visits by the married couple, this day was one to remember.

Below are some of my favorite photos from the day – beware, there's A LOT.

The awesome people & places that made this day come together: Ceremony Venue: Five Wounds Portuguese National Parish / Reception Venue: Dynasty Seafood Restaurant  / Flowers: H&L Photography & Flowers / Dress: Xuan Thu Bridal / Hair & Makeup: Calvin / Officiant: Father Andrew Vu Nguyen / Videographer: DonP / Photographer: GoodEye Photography + Design

Booking Info

Interested in booking a GoodEye wedding? Check out my wedding packages and availability before you contact me.  

About Chris (GoodEye)

Chris Schmauch loves weddings – from intimate elopements, to grand events with your 1,000 closest friends – it's truly an honor to participate in, and be responsible for capturing all the fleeting moments throughout the day. Based in Santa Cruz, but traveling all over the Bay Area and beyond, consider taking advantage of Chris' talent to capture your wedding the way you envision it (i.e. as amazing as possible).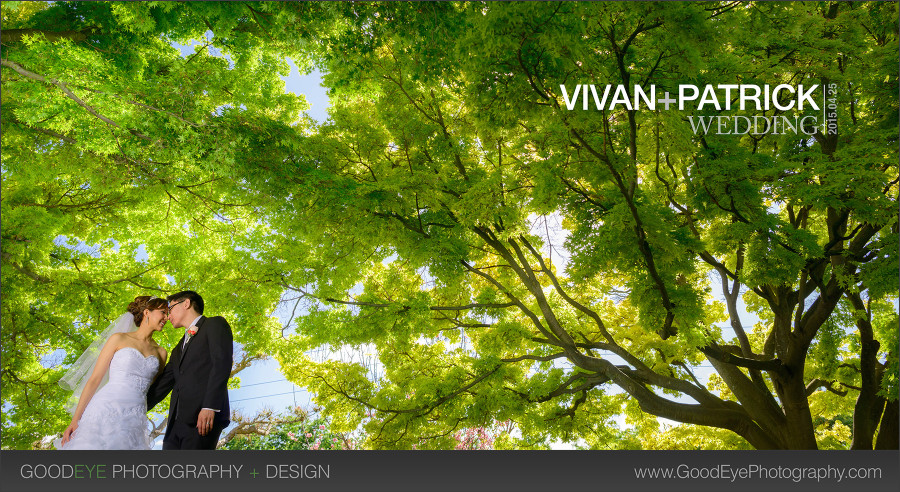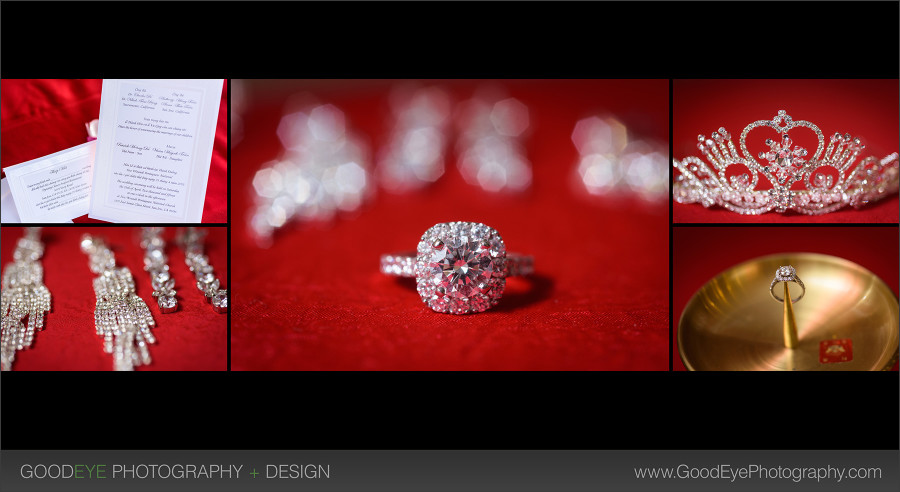 Looking for a skilled wedding photographer familiar with San Jose, California? San Francisco / Bay Area Wedding and Engagement Photographer Chris Schmauch makes you look like a superstar! Call (831) 216-6210 or fill out this nifty contact form (for serious inquiries only). 
Recent "Wedding Photography" Posts: